So its my birthday on monday. Yay me! And I have been searching the web for inspiration for birthday cake or birthday treat ideas. Since we are away from all our friends and family and the hubby is training all day and wont be home until around 6pm I shall be making it myself. And I am excited! I love baking and being that its my own birthday and I am spending the day with only the little boy, I get to go a little overboard! Yummy sugary goodness!!
So here are a few of the faves that have caught my eye!
whoopie pie recipe
from
Little Miss Momma
, I mean how good do these look. I would tint the frosting pink and/or green with glitter sprinkles. Mmm mouth watering right now...
This rainbow cake
from
The Pleated Poppy
I want. Unfortunately it would take the four of us far too long to eat. But I am definately making one when there are going to be more people around. It just makes me smile...
These
rainbow cupcakes
from
One Crafty Mumma
are so sweet! These are a much more practical version of the rainbow cake for just four people.
These
multi-coloured macaroons
from
Delicious Magazine
are stunning. I mean could they get any more gorgeous!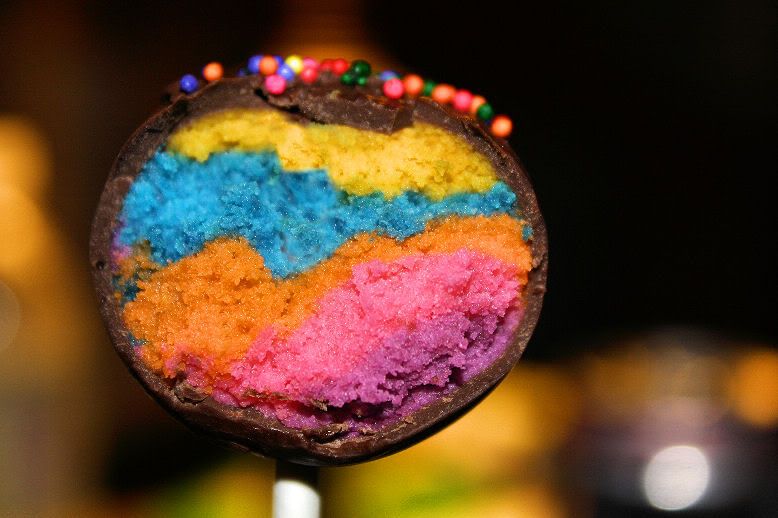 Oh my goodness! These
rainbow cake pops
from
The Happy Baker
look so scrummy. I love a good cake pop... Perhaps I might give these a whirl.
My mouth is watering already. Bring on monday!
If you have any fave sweet treats send them my way. I could always use a little more insporation...
Em xo