These are my top ten things I am dreaming of this week. A girl can always dream right?
Gosh, how I would love a dedicated craft/sewing room. How great would that be?! No chance of it in this Defence house. But I am trying to find myself a nice spot to have all my goodies, the top of my walk-in-robe is not the most convenient of places. Especially when I need a step ladder to reach it all.
2. My babies to stop growing.
I know, this one is definitely not going to happen. But the thought of my babies growing up is actually painful to my heart. They are my world and its kinda scary how fast it is all going. Where is the pause button when you want it?
My old one just isn't cutting it anymore. It only works when it wants to, turns itself off and sometimes turns everything green. Kinda getting sick of having to use the iPhone for all my photos. Not exactly great quality pics.
4. Living in our own home again.
Ha, this isn't going to happen for a very long time. With the hubby having to move at the very least every 3 years for posting, its just not practical. I just miss being able to paint walls, put shelves up and permanently fix items to walls or ceilings if I want to. And don't even get me started on the garden/yard.
Hawaii again, 10th wedding anniversary. Counting down the years already, and already saving for it. At least it feels like I am working towards to this one. Yay! Even if it is still 6 years away.
6. Our wedding anniversary.
Last year the hubby left for basic training the day before our wedding anniversary. Talk about bad timing. It was such an emotional day and didn't get to be a celebration of us at all, and we were in different states. And we weren't going to see each other for 3 months. Yuck! This year all I want to do is cuddle up to the hubby and look back at our wedding and our marriage and toast to us and the family we have created.
Aaah. Mani, pedi, facial, full body scrub, massage. The lot. Need I say more.
8. Christmas / Summer holidays.
I am so excited for Christmas and summertime this year and going back to the Gold Coast to see all our family and friends. Oh and getting to see the beaches and Point Danger where we got married. I can't help but smile every time I think about it.
9. That my hairdresser was here too.
I love my hairdresser she has done my hair for the last 11 years. But she lives on the Gold Coast and that's a little too far to go for a cut and colour! I am getting closer to needing to get my hair done again and I can't seem to find a hairdresser. It's scary trusting your hair with someone you don't know and since I don't know a whole lot of people down here, i have no recommendations. Such a trivial problem but my hair is a crazy mop, that soaks up colour really quick, curls naturally sometimes, is dead straight others and can turn out like a crazy fro wig given the slightest moisture in the air! Oh how I wish I could take Lisa everywhere with me.
10. Our home being one full of happiness and love.
Now this one we are in total control of. No matter what, this is the one thing that really matters. For us and the kids. It's one dream I can make a reality every. single. day.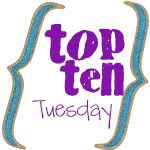 What's your top ten?
Em xo