After a shocker of a day yesterday, I woke up determined to appreciate all the good in today. Things that make me happy, make me smile. What I am loving right now. In no particular order.
source
Sunshine.
Its a beautiful clear sunny day here today. Still a bit cold. But beautiful. You can't help but smile when its sunny outside.
Morning cuddles with my babies. No better way to start the day than to bring the kids into my bed for snuggles. They tell me what they are excited about for the day ahead and Mia tells me about the dreams she has had. Some are hilarious!


Watching my confident little girl at school. I am so proud of the person she is growing up to be. I love watching her self confidence grow, watching her show kindness and compassion to others and watching her finally master a new skill she is being taught. Seeing how proud she is of herself when she accomplishes things at school makes my heart burst with pride.
source
Strawberries and whipped cream. Strawberry prices here are finally cheap. No more $6 per punnet, so I can feel free to have my fill of fresh strawberries topped with whipped cream from a can. Ahh so delish.
Taking my girl on play dates. Where I come home with a bunch of fresh picked poppies. From a garden at the botanical gardens. A garden that had a sign saying 'please do not pick the flowers'. What are you to do when you see 3 cute little faces running at you, fists filled with flowers and huge smiles on their faces? Say thank you of course, and then quickly usher them back to the playground hoping that nobody saw anything and try to hind the flowers behind your handbag.
source
At home manicures and pedicure. For both the girl and I. What a lovely way to spend the afternoon when its just the two of us.
Dinner time, all four of us sitting around the table. I can't help it, I love dinnertime. Its the one meal every day that we all get to have together and I love looking around at the three loves of my life, all enjoying their food, their company and talking about their day.
Saturday mornings. The first sleep in of the week, followed by cuddles with the babies AND the hubby. We go slow, cook breakfast together. Its just so lovely.
The first cup of coffee with the hubby one both the kids are asleep in their beds. It's like a sign of relief that we made it through the day. And now we get to talk, watch TV, study, blog, whatever, while sitting side by side sipping our coffees and enjoying it being just the two of us.
My new ring and
My new necklace.
Yup they both rock! Actually Ashley from
Little Miss Momma
you rock. Head on over to her
Etsy Store
to grab some beauties of your own to brighten your day.
Linking up
here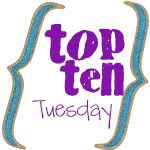 What are the ten things you are loving right now?

Em xo