It's spring here in my neck of the woods. And I am
loving
it.
source
All the trees have
gorgeous new green growth
. Sure I love watching the leaves fall but there is something amazing about seeing all that new growth happening right before your eyes.
Daylight saving. With the start of spring came the start of daylight savings here.
Daylight till 8pm
, yes please. It means more time for outdoors fun with my family.
Warmer weather. All week so far after school the babies have been
playing outside
under the sprinkle till dinnertime, while we sat in the sunshine watching. Just lovely.
Not having to wear coats and jackets everyday anymore
. We still get the cold snaps but I will take once in a while over every single day.
Planting flowers
, just the girl and I. So. Much. Fun.
Stone fruit coming into season. Yum, I picked myself up some
mangoes
today. The smell is devine.
Picnic weather
. Not too cold, not too hot. Just perfect.
Finally
getting to wear skirts and dresses
without a tonne of layers under and over. Although it has made me realise just how pale I have gotten over winter. Glowing and not in a good way!
Baby chickens, there are lots coming into kindy for visits at the moment. They are so cute. Spring is
all about the baby animals.
It means summer is just around the corner. And summer means summer holidays. Summer holidays means home to the
Gold Coast
. Can't. Wait. Isn't it stunning?
Linking up here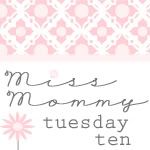 and here