Sometimes it is so easy to get caught up in what everyone else is doing on their blogs and what you think you should be doing. Sometimes its easy to forget why you are really blogging. Its something I have been thinking about a whole lot lately. So here are ten things I want to share with you about blogging for me.
1. Blog for yourself. Sounds simple, but sometimes it is oh so easy to get caught up in the hype and lose track of this simple fact. I want to blog about the things I want to, on my own schedule and not feel compelled to do so on certain days just because that is what everyone else is doing.
2. Everyone's blog has their own journey. Some blogs seem to explode overnight, while mine was a super slow process and for a really long time I only ever had 7 followers and not a whole lot of comments. At first I used to let it get me down and felt like it made my blog less important, less valuable. This is so not true. My blog has its own pace, its own story, its own journey. And I am so so happy with my own little piece of blogland.
3. Comparison is a killer. Sure it is great to take inspiration from fellow bloggers but constantly comparing your blog to other peoples will absolutely without a doubt kill your passion for it. I am blogging to write, to share, to express myself, to connect, not to dampen it with comparison.
4. Not everyone is going to like your blog. And that is okay. This is a huge thing that you need to accept if you are going to be a part of blogland.
5. Followers come and go. This is the nature of it, not everyone will stay around forever. Still its never fun seeing the number go down.
6. There will be times when you feel like you have absolutely nothing to say at all. Lots of times like this. Don't stress it. The words will come back. The more you worry about it, the harder it will be to find the words.
7. There will also be times when the words just don't stop flowing, go with it and write write write. It is always handy to have some great posts up your sleeve for when you feel like you have nothing to say.
8. Write what you actually think, feel or believe. Not what you think people want. This is a really important one to me.
9. Be honest and genuine. Sounds simple, and it really is. People will see right through you if you aren't and they won't stick around for long.
10. Keep a part of you for yourself, for your husband, for your children, for your friends. Blog your life, but don't live to blog.
Linking up here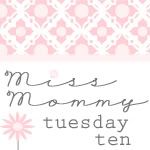 here