I missed tuesday ten last week, and believe me
I really missed it
. So happy to be back linking up this week. So here we go with ten things that are making me happy right now.
Having family stay with us. Nice to have
familiar people from home
around. The kids are just loving having some grandparents here, it will definitely be sad to see them leave on sunday.
I am almost finished my last assignment for this term. I am really interested in this one, copyright laws.
Looking at photos from the market and weekend with
Nicole
. It was lots of fun catching up with her again.
There is a teachers strike here for two hours tomorrow morning, so I am keeping my girl home for the whole day. We are going into town for a little shopping. And I am going to give her a mani and pedi. Got to love an extra day at home with my little sweet girl.
I am halfway done with my christmas shopping/planning. I am loving feeling
organised
!
Christmas is officially next month. And so are
Christmas holidays
. I can almost feel the sand under my feet already!
I found a super awesome recipes for two cupcakes. Just last week I was saying to Todd that I wished that I could make just one or two cupcakes instead of a whole big batch (which I end up eating!), and now I have my wish. Head
here
to see the recipe.
All the new pretty stock in my shop. It makes me happy just seeing all my hard work looking all pretty! Take a look and tell me what you think. Click
here

.
My babies went Trick or Treating for the
very first time
. Super dooper cute. Photos to come soon.Very last minute but they got a whole lot of loot. Lucky babies and lucky me, I get to sneak some of their treats.
Linking up here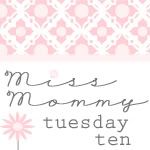 and here