This week has been a bit on the emotional side, with me feeling down and lonely since
our family left
. I am starting to feel back to myself again. Hey don't get me wrong, I still
miss everyone like crazy
and feel really sad when I think about them all, but my countdown calendar on the fridge lets me know its really not that long until I get to see them all again. And luckily for me, my sweet family have been keeping a smile on my face. After all, Todd, the babies and I are all in this together.
Apart from feeling down, this week has been pretty awesome. Perfect hot days. Playing in the afternoon sunshine.
Lots of smiles and laughter
. General craziness with the babies. What more could a mumma ask for!
This kidlet seriously loves batman. Every day he either dresses up
as batman or
a pumpkin
. My crazy sweet boy.
My
crazy, happy, smart, kind, beautiful
girl. This picture sums her up perfectly.
And to top it all off I got a phonecall from my super sweet great aunt who is sending me a few
boxes full of crafting and sewing supplies
. I seriously cannot wait. She is such an amazing person and makes the most gorgeous things and she is giving me her supplies. To say I feel blessed is an absolute understatement. She even gave me the greatest compliment. She said that I remind her of her sister, my nan. And you know what,
she is one of the best people I have ever known
. I am a lucky girl to have a lot of her in me.
Linking up here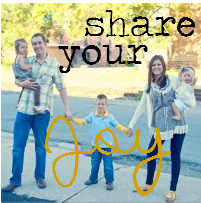 and here