I am
still learning who I truly am. But I am enjoying the journey. What I do know is that I am caring, loyal, kindhearted, sensitive, emotional, sometimes hot headed, sometimes irrational. But always striving to be a better person, for myself and for my family.
I wonder
where life will take me. Where my husband and I will be in five years, ten years. What my children will be like as they grow and when they are grown. What my relationship with my children will be like when they are adults.
I see
so much joy and hope around at this magical time of year. I also see a pile of ironing, dishes that need drying, Christmas cards that need writing and resources that need to be read for my finals.
I want
to know that everything will be okay. For the world, for my friends and family. For me.
I pretend
that I am strong and always happy and in control. Its my front that I use in this world. I have never used this front with my husband. I never felt the need.
I worry
all the time. About everything. I immediately look at the worst case scenario. Thankfully Todd is the exact opposite and keeps me from getting caught up in worry.
I cry
when I am frustrated, angry, upset, hurt, sad. And when I don't know how I feel.
I hope
for my children to be happy and healthy. Same goes for my friends and family.
I dream
constantly. I always want to dream and believe. And I want my children to do the same. No dream is too big. Without dreams, what would we strive for.
I feel
blessed in my life. I feel excited. I feel anticipation.
Using the prompts and linking up here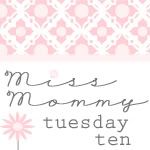 and here