This girl. My goodness. I just wish I could bottle her cuteness. I want to scoop her up in my arms and never, ever let go.
Iced coffee. Home-made. Yum.
Hot coffee and blogging. Gotta love a
huge
mug of coffee.
Seeing my craft room starting to come together. It is taking longer than anticipated as I have a dozen sewing projects on the go and school papers everywhere. But I am getting there.
Getting orders in my shop. Makes me feel so so blessed.
Anniversary indoor picnic feast with Todd. 11 years has gone by in the blink of an eye.
Fresh baked lasagna, half eaten. Reminds me of our full and happy bellies.
The mess and craziness in the craft room, it means I have orders and fun things to make for family and friends.
A box full of lace, ribbons, buttons and all kinds off goodness from my sweet great-aunt. I have so many fantastic ideas for all these goodies.
Linking up here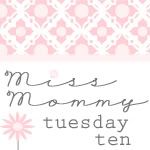 and here