Welcome to day four of the

Two Weeks of Handmade Christmas Ideas

series. Want to catch up with all the happenings? For day one click

here

,

for day two click

here

an

d for day three click

here

.
Today we have the awesome

Summer

from

Made By Munchie's Mama

here with a super easy and delish recipe for when you are short on time this holiday season.
Take it away Summer!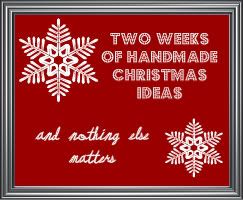 Hey there! Summer here from Made By Munchie's Mama!
When Em invited me to share something for her Two Weeks of Handmade Christmas, I knew right away what I wanted to share with you all. One of my favorite things about Christmas is warm soup on a cold day...mmmm. I have this amazing Chicken Noodle Soup recipe that takes literally minutes and anyone who has tried it just RAVES about it.
The secret is the noodles that we use. They are the "Grandma's Noodles" from the freezer section at Ralphs. Waaaaaay better that the plain ol' egg noodles. They are chewy and delicious! Once you go Grandma's, you will never go back, I promise!
This would make the perfect Christmas Eve meal or a much appreciated gift for the neighbors!
Are you ready to get cookin'?
Thanks to Em for having me over today!
like this and much, much more!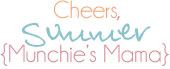 Yum right? Don't forget to head on over and say hi to Summer, she is awesome! Come back tomorrow for a super fun craft idea
and
a fantastic giveaway from
Kristine
from
J & M's Eyecandy