With baby number 3 coming in February, it's time to get organised when it comes to his room. Here's the thing. I can't decide whether to have my two boys sharing or in their own rooms. We have four bedrooms, with one currently being used as a guest room. A room that is used at least once a month.
Ryan, who is 4, desperately wants to share a room with his baby brother. He thinks its going to be wonderful. He talks about it all.the.time. But the reality is that Ryan can take a while to get back to sleep if he does wake during the night. Add that to a newborn waking every 2 - 3 hours during the night. Doesn't sound too promising to me.
Maybe once the little man gets a little older and starts sleeping through the night they can move into a room together. I just don't know.
What have you done about sharing rooms? Any advice or words of wisdom would be greatly appreciated. Please!
In the meantime here is a little room inspiration.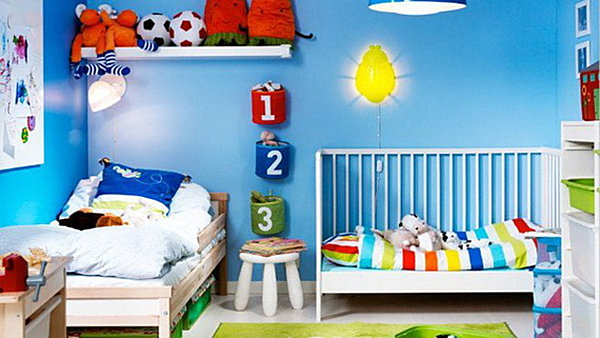 This I love for when the boys are bigger. Very cool.
Have you linked up with the
Follow Me Wednesday hop
yet? Don't miss out on the fun. I can't wait to discover some super fun new blogs!