The best part about our Christmas break was the amazing amount of family time that we were able to enjoy. Just us. Doing the things we really enjoy. Playing at the park. Digging in the sand. Eating yummy food. Swimming in the ocean. Surfing (Todd surfing, the babies trying and me observing).
It's amazing how refreshing it is just spending time with each other. No schedule, no routine, no nap times and no set bedtimes. It truly gives you a new lease on life. I think I made a conscious effort to remember and cherish every moment because this is our last summer as a family of four. While I am so looking forward to us becoming a family of five, I don't want to forget how sweet and precious our little family is right in this moment.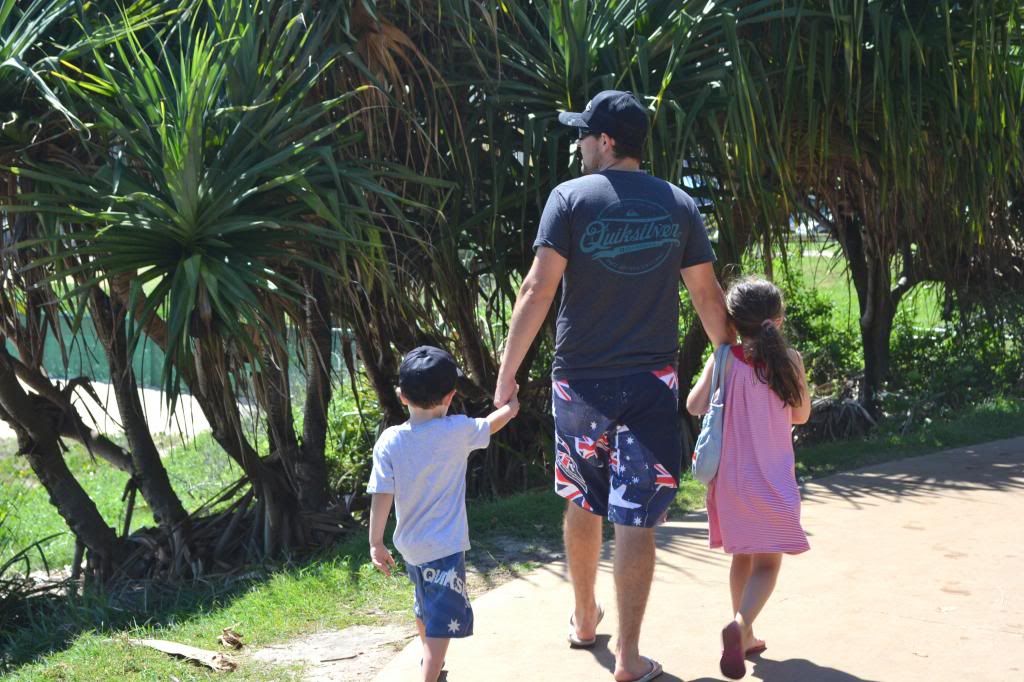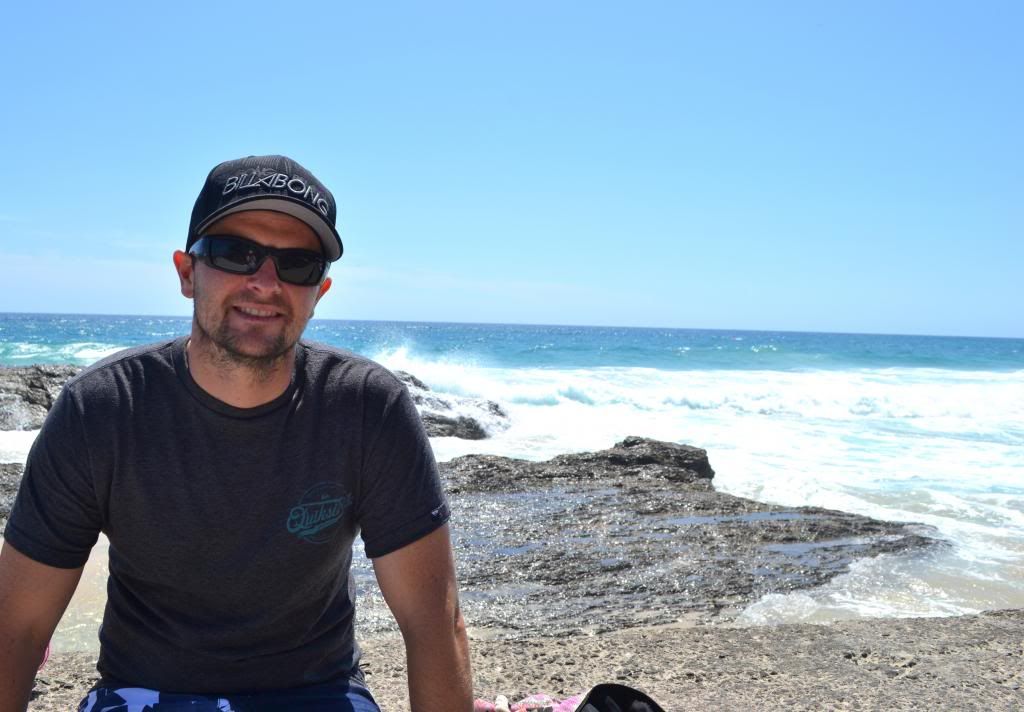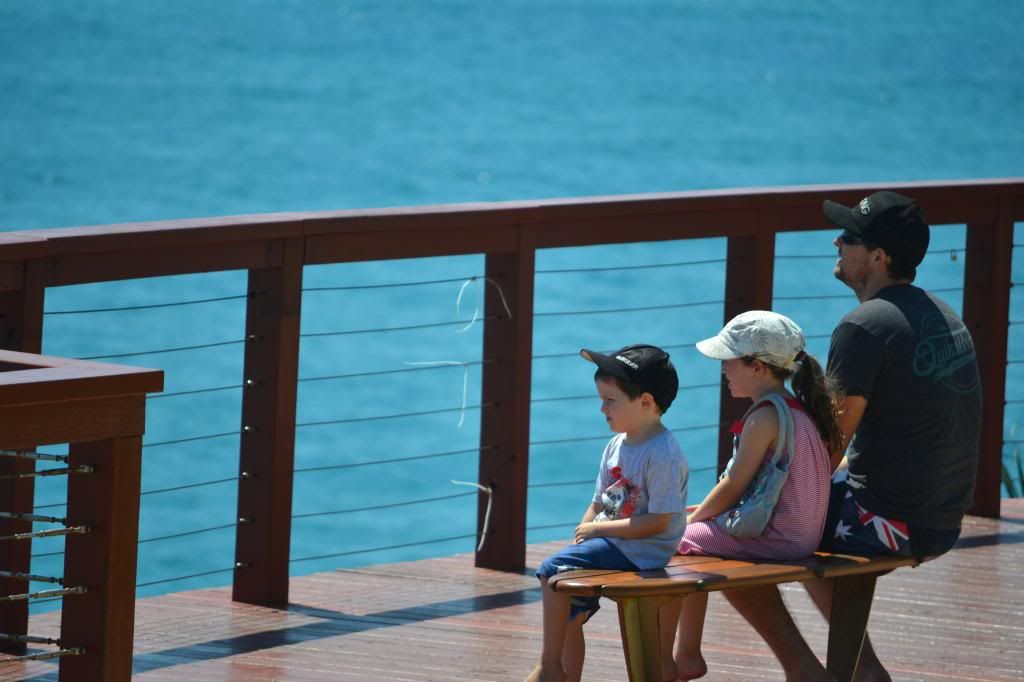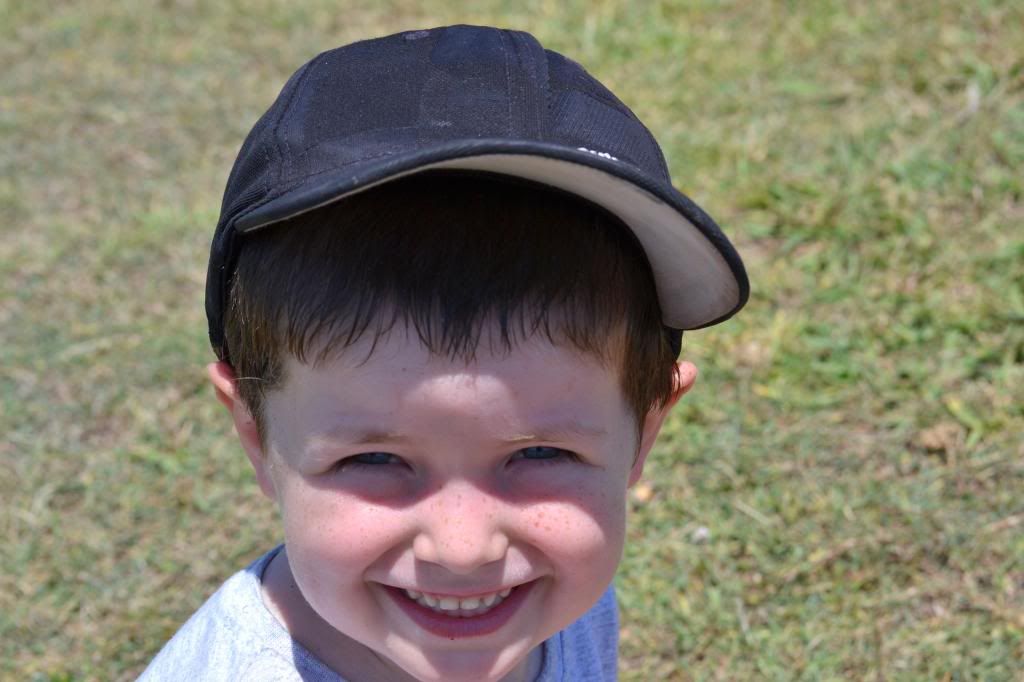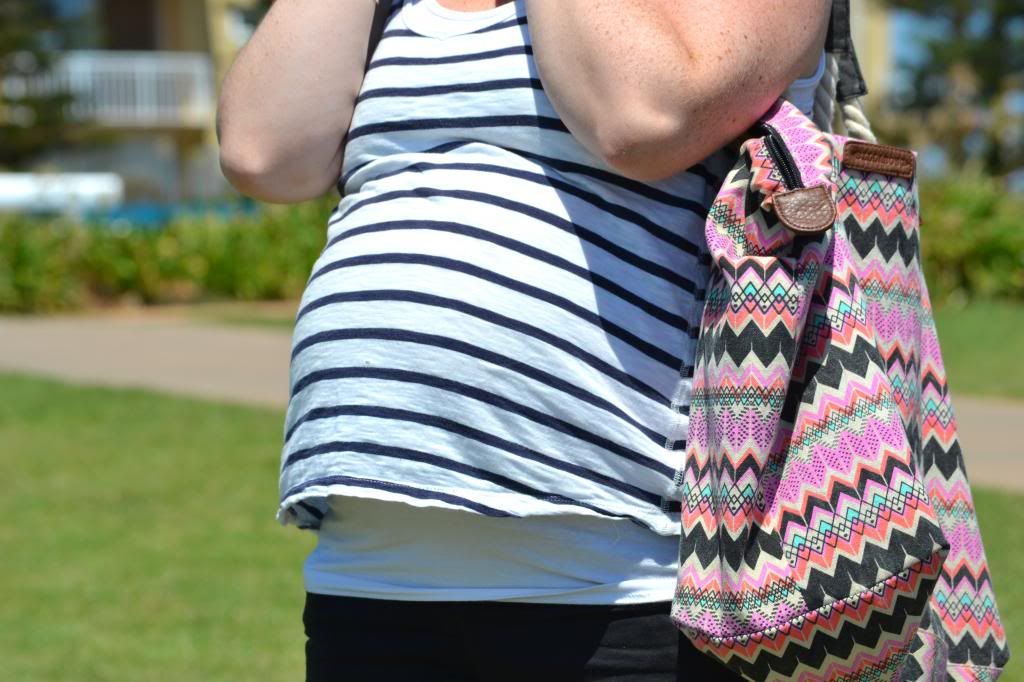 Sweet baby C sure did a lot of growing over Christmas. The bump is definitely large and in charge now.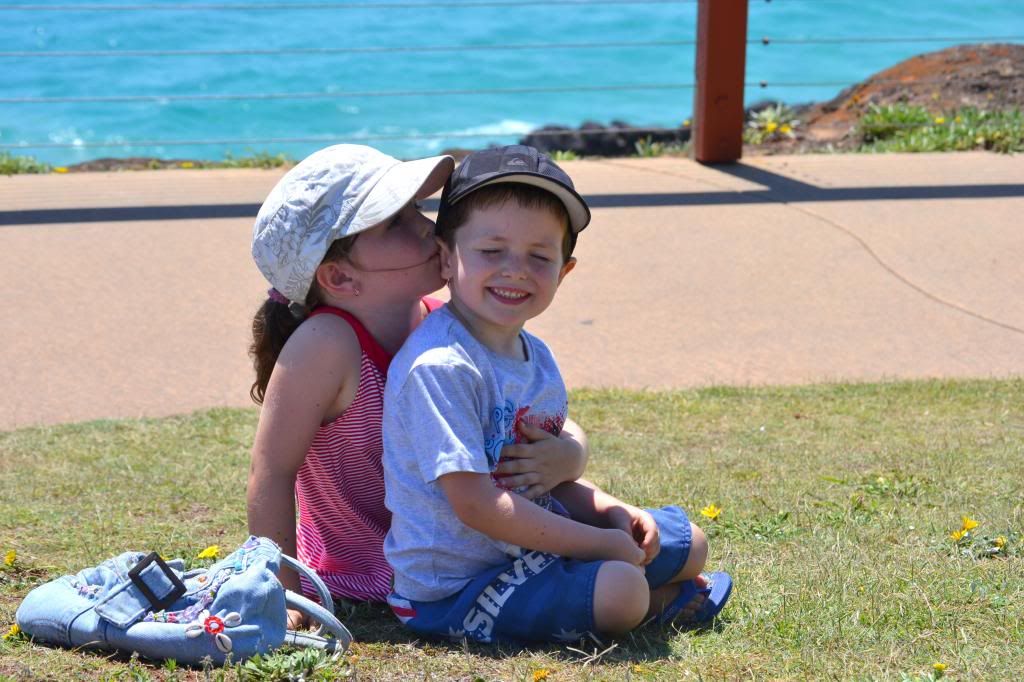 This time next year there will be an almost one year old in this picture. I just cannot wait to see what that looks like. 2013 is feeling blessed already and it has only just begun.