Well we are another week closer to baby C's arrival and to say that we are counting down would be a massive understatement. If I could have him in my arms based solely on sheer will, I would. Surprisingly though, the closer it gets to delivering this little boy the less I am afraid of the actual delivery. I am more just anxious to get the ball rolling on it.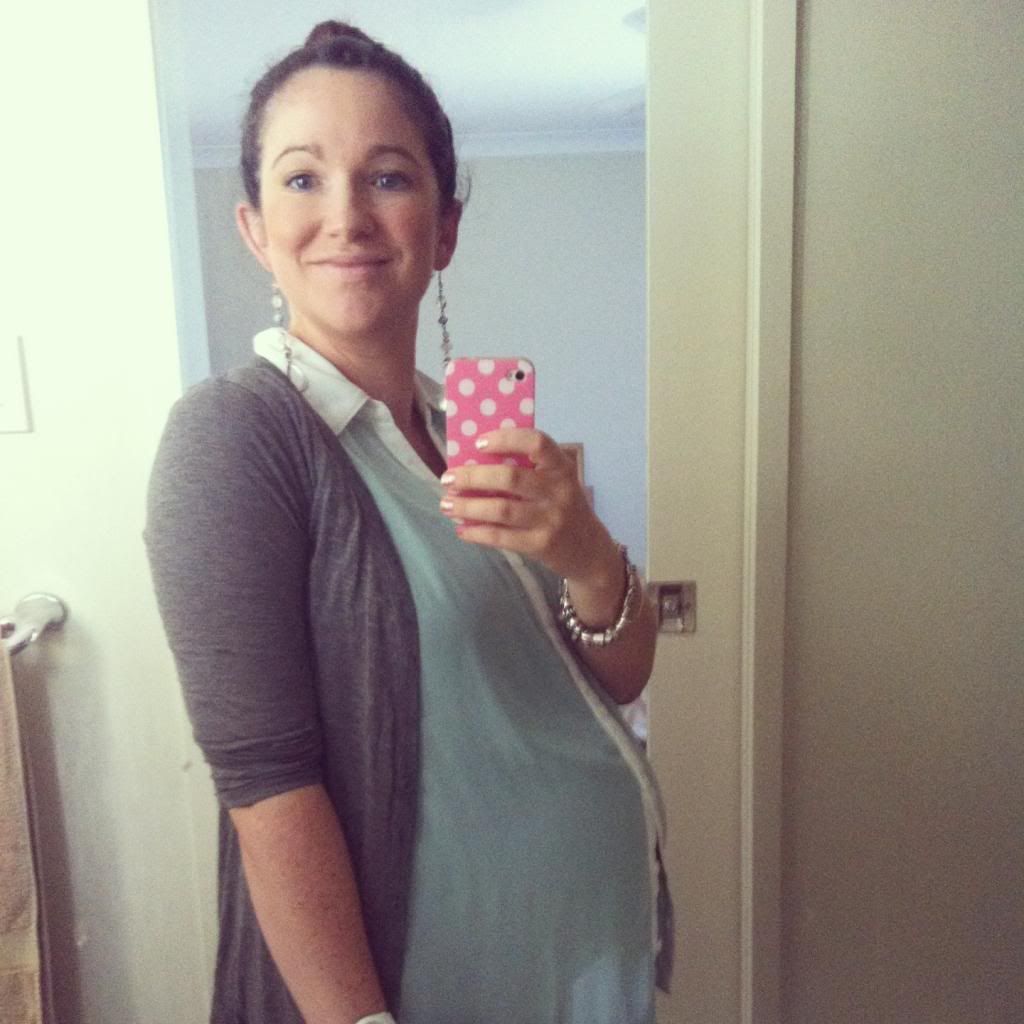 I got dressed this week only when necessary. Like school run, grocery shopping and dr's appointments. Once back home I quickly changed back into my comfort clothes. Real clothes just seem so constricting even when they aren't really.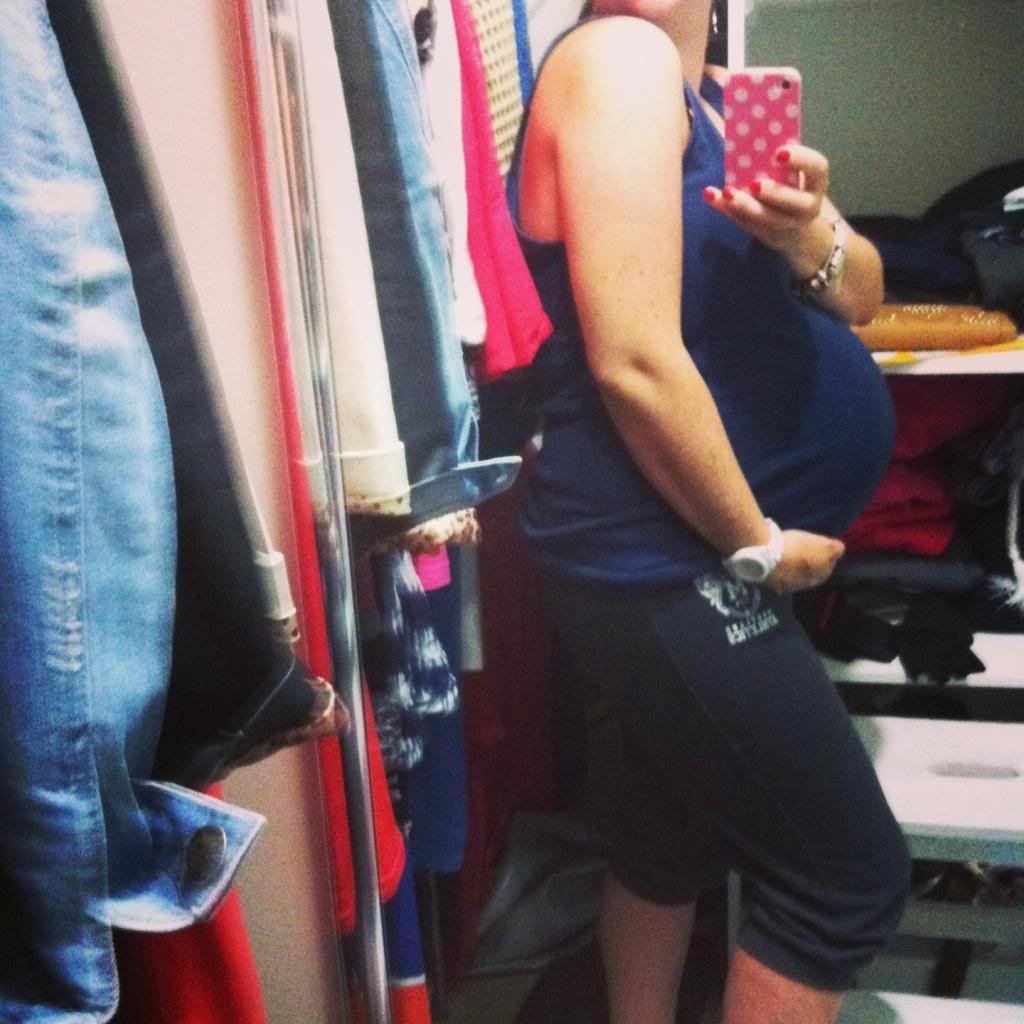 Would you look at the size of that bump, it sure is getting heavy to carry around that's for sure.
Last Saturday Todd went to the cricket with some of the guys from work and I spent the entire afternoon sewing. I finished the drape/curtains, play mat and pillow cover for Baby C's room. I even whipped up a wrap. Which I then decided I wanted to try, Mia's baby doll was the closest to a real baby I had, it sure amused her but boy solid plastic babies are hard to wear. Who would have thought! The wrap I love though, I mean stripes, whats not to love.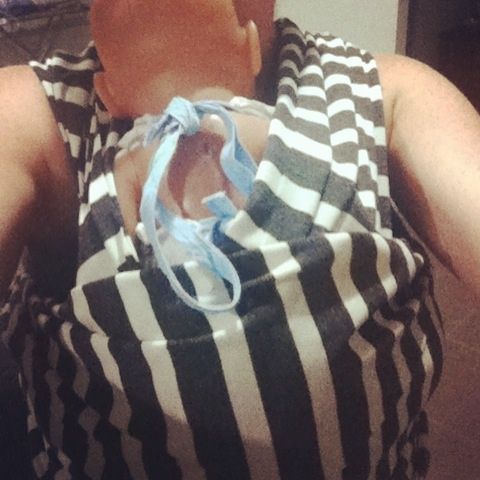 The beginning of the month meant my sponsorship over at
The Vanilla Tulip
began. I love Ashley and her blog. I get a little thrill everytime I see my button sitting there in her sidebar. And I am not even embarrassed to admit it. You should definitely head over to her blog and take a look if you haven't already. Plus she has just had a sweet baby girl who is too sweet for words!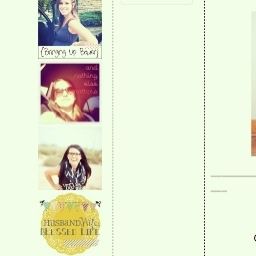 I am doing really well with managing my GD, infact my Dr told me I was all over it. Although the dietician thinks I need to eat a bit more. So I am trying to add in some extra healthy snacks. Raspberry leaf tea and peanut butter and banana on rye is a definite winner for me. Yummy and satisfying. Not as great as peanut butter and chocolate but that will have to wait for now.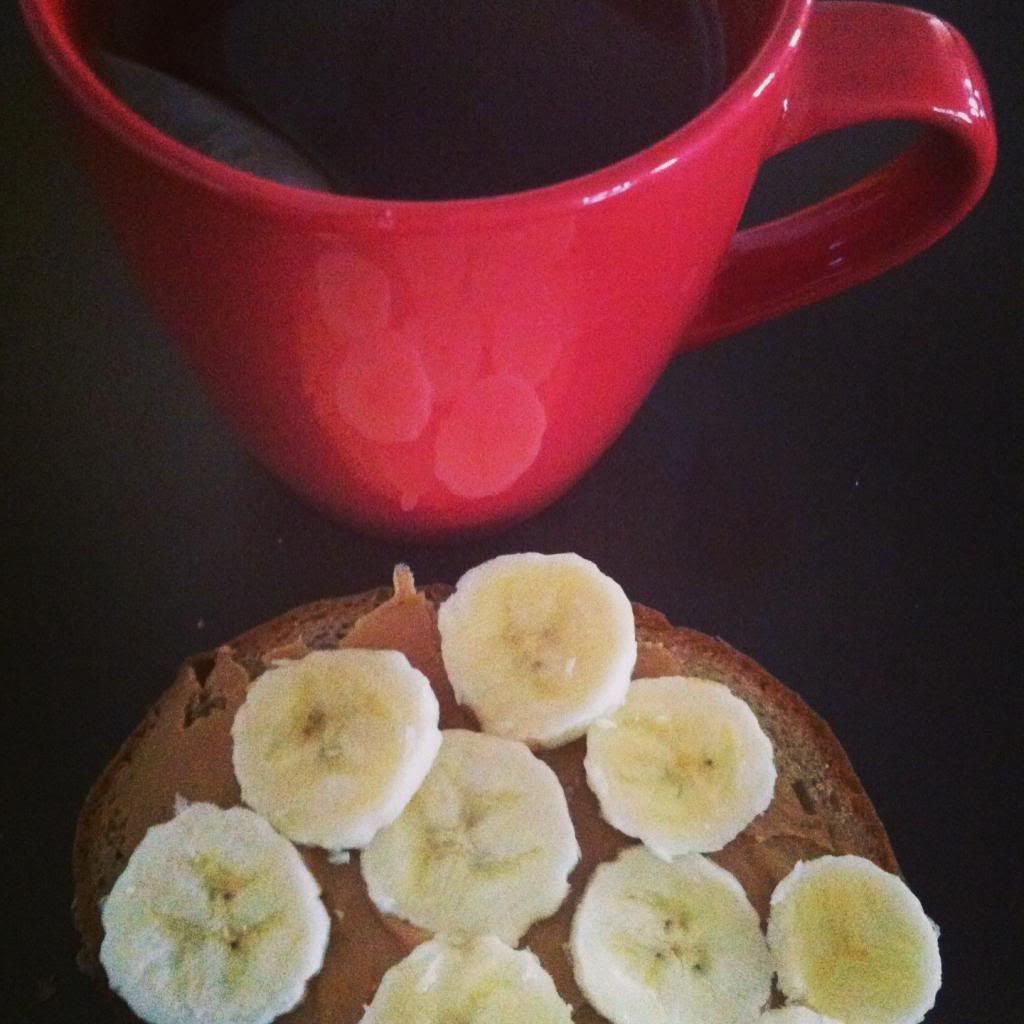 I may have gone on a bit of a journey in my
Truth About Pregnancy
post at the end of last week. It started out as something else entirely, but I just felt compelled to write it. I just let the words take over and you know what as hard as it was sharing it, I felt so much better afterwards. And if it helps only one first time mumma to be to feel less alone in this journey then it was so worth it. I don't know about you but I just love reading posts that you know the writer completely felt compelled to write. I like the rawness that goes along with it.

I spend a whole lot of time on this bed lately. It is my safe place. When I am feeling anxious or achy or nervous, I head there. Even just sitting on our bed with a cup of coffee calms me. Either that or sitting in the bottom of the shower with a cup of ice. Whatever works is my motto at the moment.

The school year starting again has meant playdates have started up again. so sweet seeing my girls and her bestfriend playing together so nicely after spending all day together at school. It's heart warming to watch.

And what is better at the end of the day, than a gorgeous man whipping up something delicious for dinner. It is these late pregnancy days that make me realise just how lucky I am to have a husband that can really cook. He keeps our bellies full and it is always super delish. Just one more reason why I am blessed to be his wife.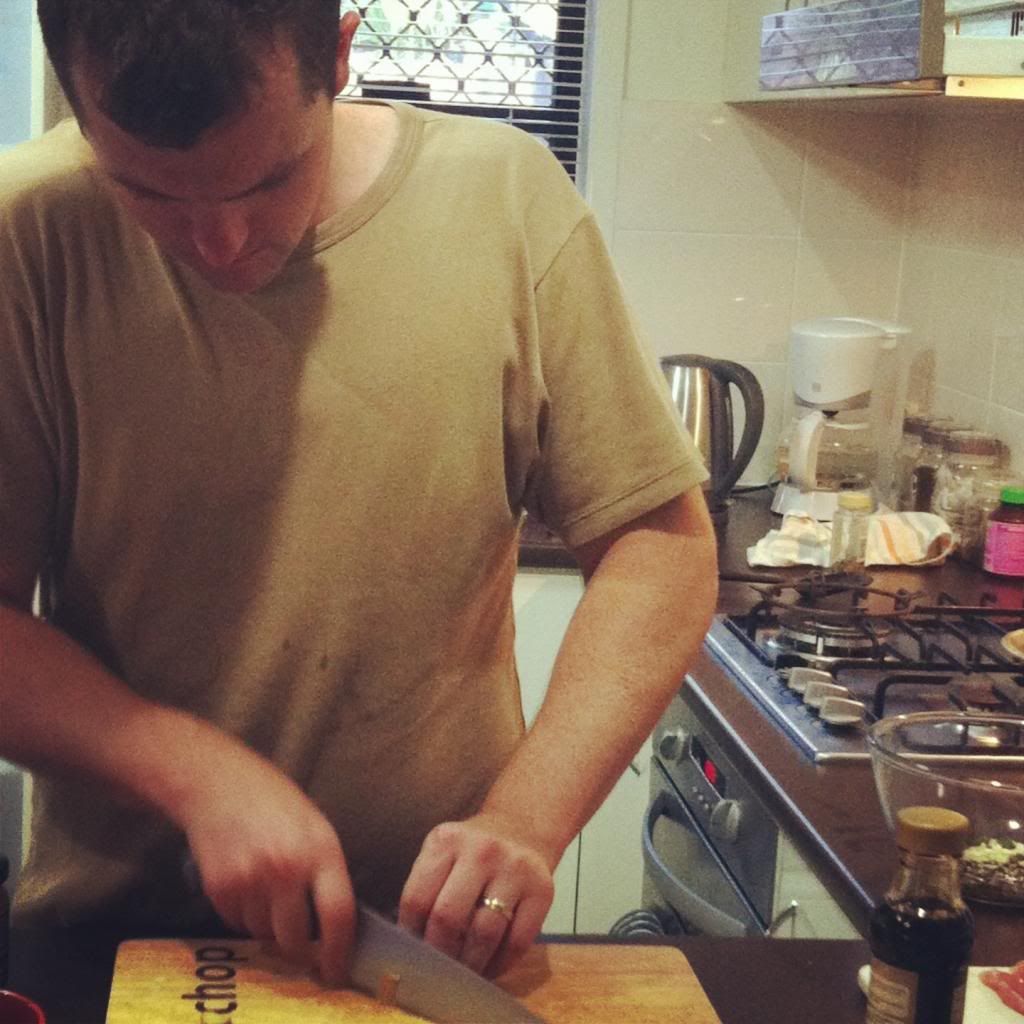 I hope your week has been a wonderful one! Feel free to send loads of labour vibes and prayers my way. For real, I could so use them.