Do you all remember the
pre-baby to-do
list I posted about a few weeks back? I thought I would let you in on my progress. That post was written back when there was 30 days till my due date. There is now 13 days. Which can't go by quick enough.
You guys, I just want this little guy in my arms. I want to see his face and look into his eyes. Every day that passes that doesn't result in me having this baby feels like torture. So I am trying to keep myself busy, as busy as I can manage this late in the game.
So here goes with the to-do list.
Finish sewing baby C's playmat.
Done. I went with regular quilt stuffing. Makes it portable and much easier when it comes to washing. I made it reversible as well and I just love it.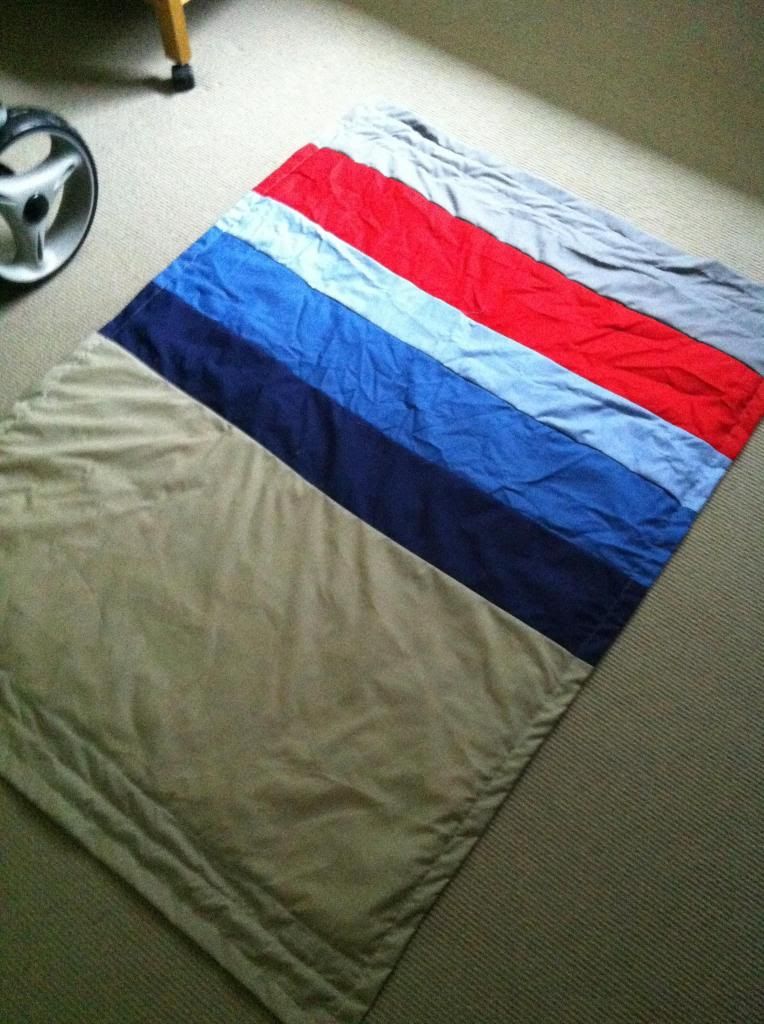 Sew his curtain's
.
Done. They took a lot longer than I thought they would as I had to lay them out on the floor which made it super awkward to navigate. But I really love the end result. Exactly what I was hoping for. I need to get Todd to trim the curtain rod for me, then I can get some proper nursery photos.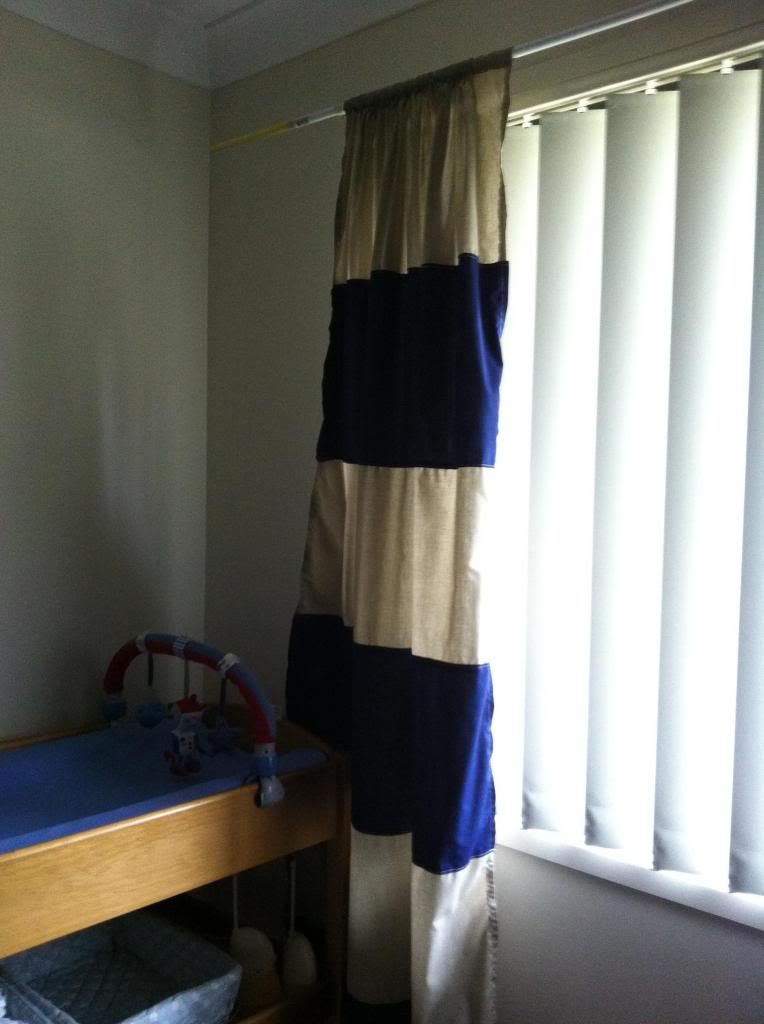 Buy the last minute supplies.
Done. Well for the most part. Just need more nappies, wipes, etc. You know to make sure there won't be any chance of running out in the middle of the night. Cos that is never fun for anyone.
I need to finish labelling all of Mia's school supplies.
Done.
They
were labelled and packed ready and waiting for school to start. I actually enjoyed labeling it all. Was kind of therapeutic.
Stock the freezer with plenty of school lunch snacks.
Done.
I made all the yummy goodies. Only none made it to the freezer. Next time I need to freeze them as soon as they have cooled. I need to make some more this week.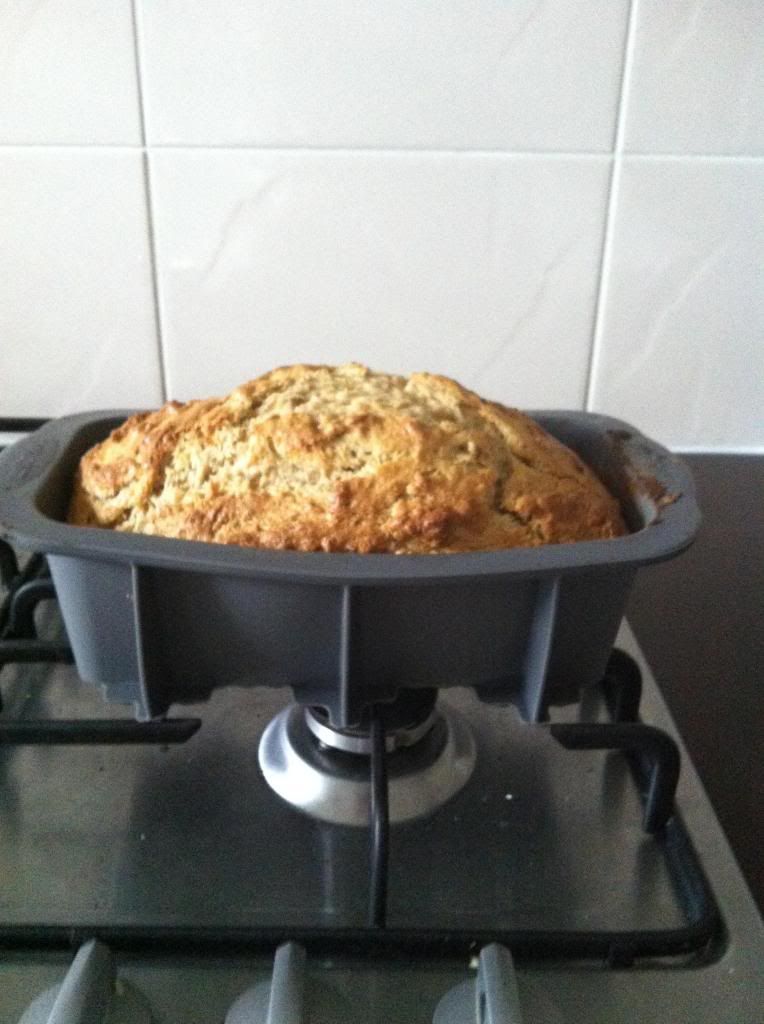 I have to finish painting the letters I got for the babies rooms.
Done.
Clean out the car.
Still to-do. I really dislike cleaning out the car. It's silly really
because
it won't take long at all once I start. It is just starting that is the problem.
I want to pick up some books to read during feeds.
Still to-do. I will be honest and say that this one completely slipped my mind until just now.
Hang our wedding pictures
.
Still to-do. I look at them every single day. And then I walk away.
Put new runners on Mia's dresser drawers.
Still to-do. And yep another task that i am completely avoiding.
I want one last special date with Mia.
Done. She wanted to play hairdressers just us. She wanted to have hot chocolates. She wanted cuddles and the read and play. That was all she wanted, no matter what else I tried to suggest. She is the best that's for sure.
I want my toe nails painted.
Done. Although they need doing again now, which I keep reminding Todd. It is crazy how much I miss being able to reach my toes properly.
I need to pack my hospital bag.
Done. Ready and waiting.
Get a blog schedule finalised.
In progress. Still working on it, but I am happy with the progress so far. And feel so much more organised now.
Swap the carseats around and put the baby seat in.
We have moved the carseats around. We just have to put the baby seat it. Todd is going to do it for me tomorrow.
Have a day where I completely relax.
I had an afternoon / evening does that count? At this point I think a full day is a bit too much to ask for. But Saturday afternoon was good. The pains subsided for a while. We watched a movie at home. We cuddled and laughed and talked and played. We spent time together. And I went to bed feeling super positive and good.
Okay so I haven't done great, there are still many things I want to do. But I am being practical about how much i can actually get done at the moment. The drawers can wait, so can the frames.
The important stuff has been done.