Magical things happen when you tell the kids that there is no television watching, skylanders giants or barbie game playing on the iPad for the entire day. The get busy using their precious imaginations. And the results are pretty darn sweet.
Saturday was one of those days. We didn't want the noise of technology we just wanted the noise of children playing and creating. The kids have an arts and crafts table (they call it the making table) stocked with goodies for creating that they are free to use anytime they like. And use it they did.
I was so proud of their creation. A sweet fairy house for the garden, to encourage those magical creatures to come for a visit.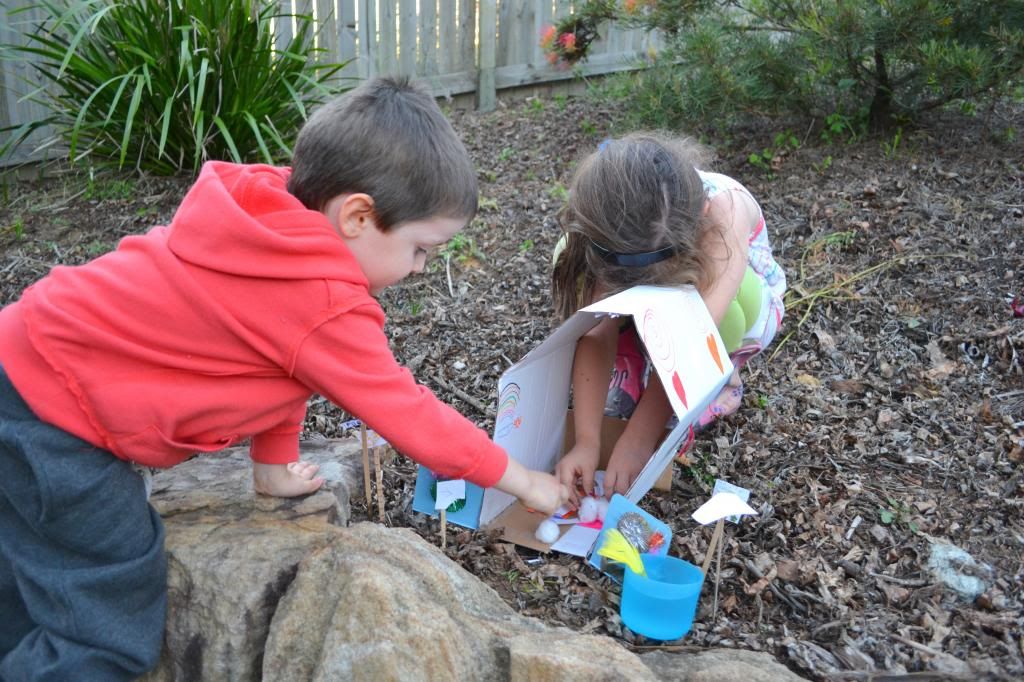 So far we have had two visits from the fairies. They ate their grapes and drank their water. And boy did it make these two happy.