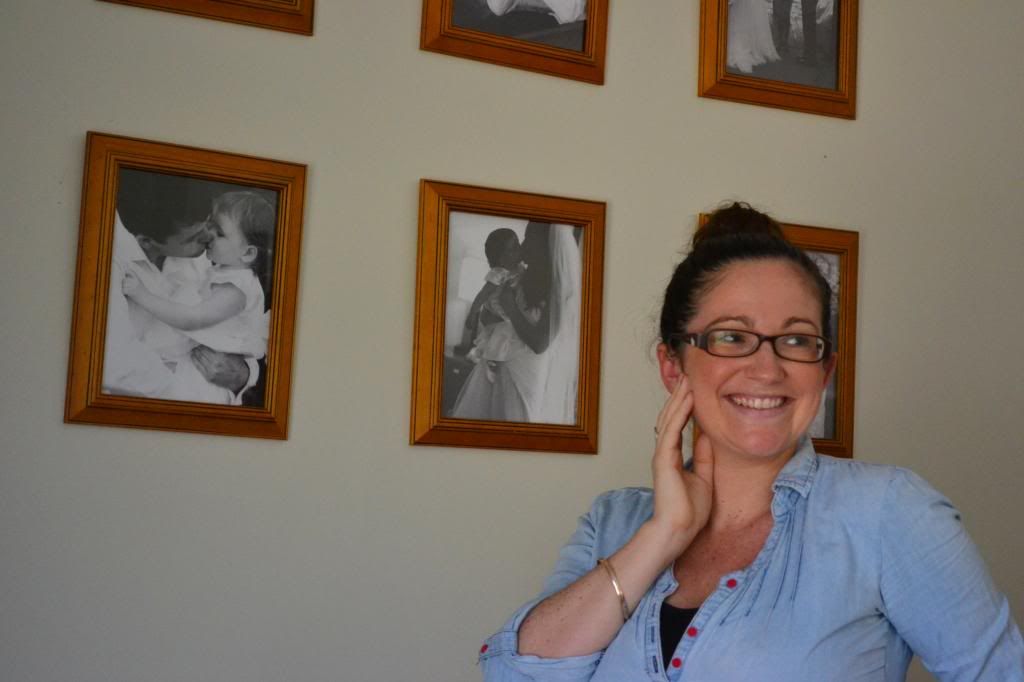 Wow, first of all let me say welcome to all my wonderful new friends. I am behind thrilled to have you all here in my little space of the Internet. I look forward to getting to know you all and nurturing this sweet community that us growing here. I feel so thankful to have it.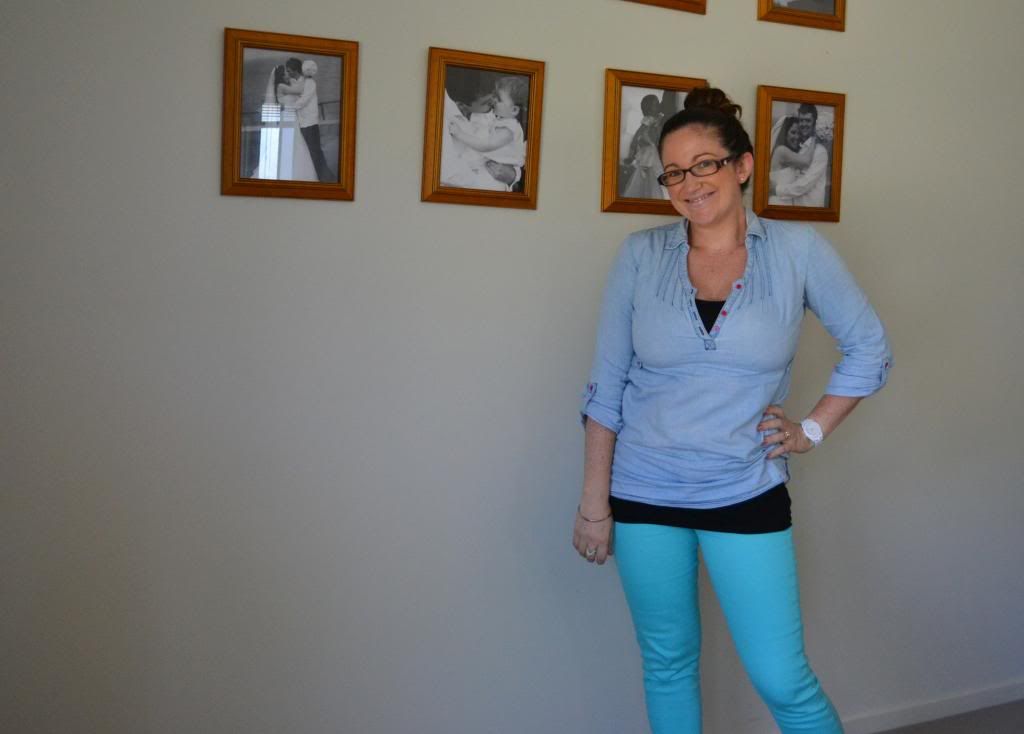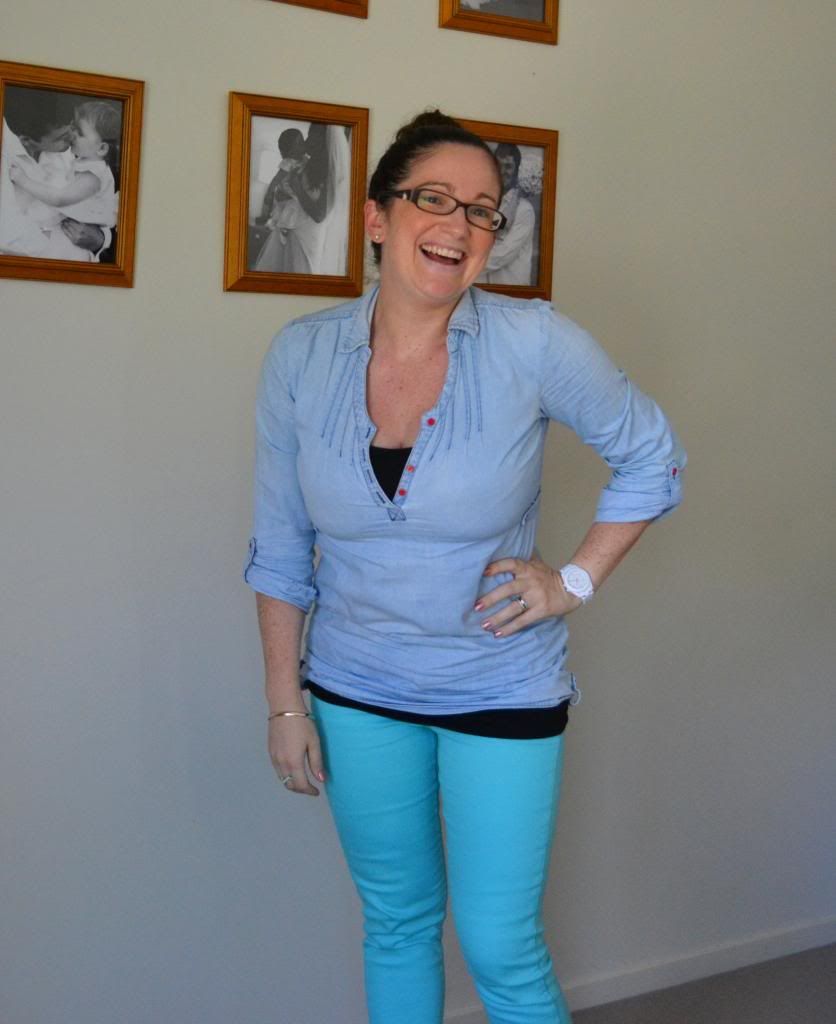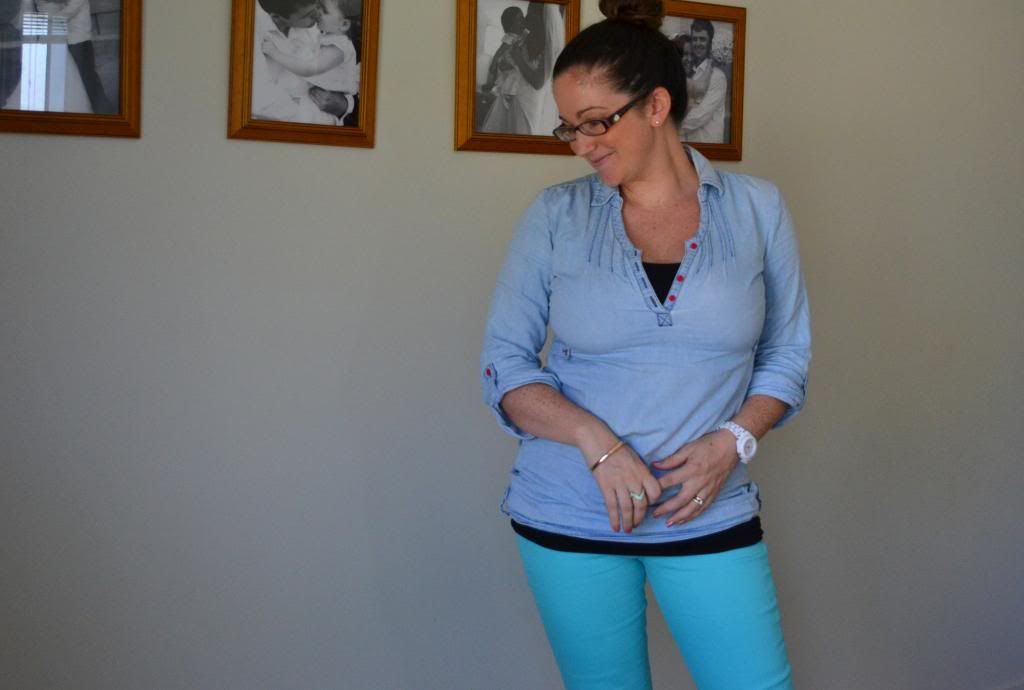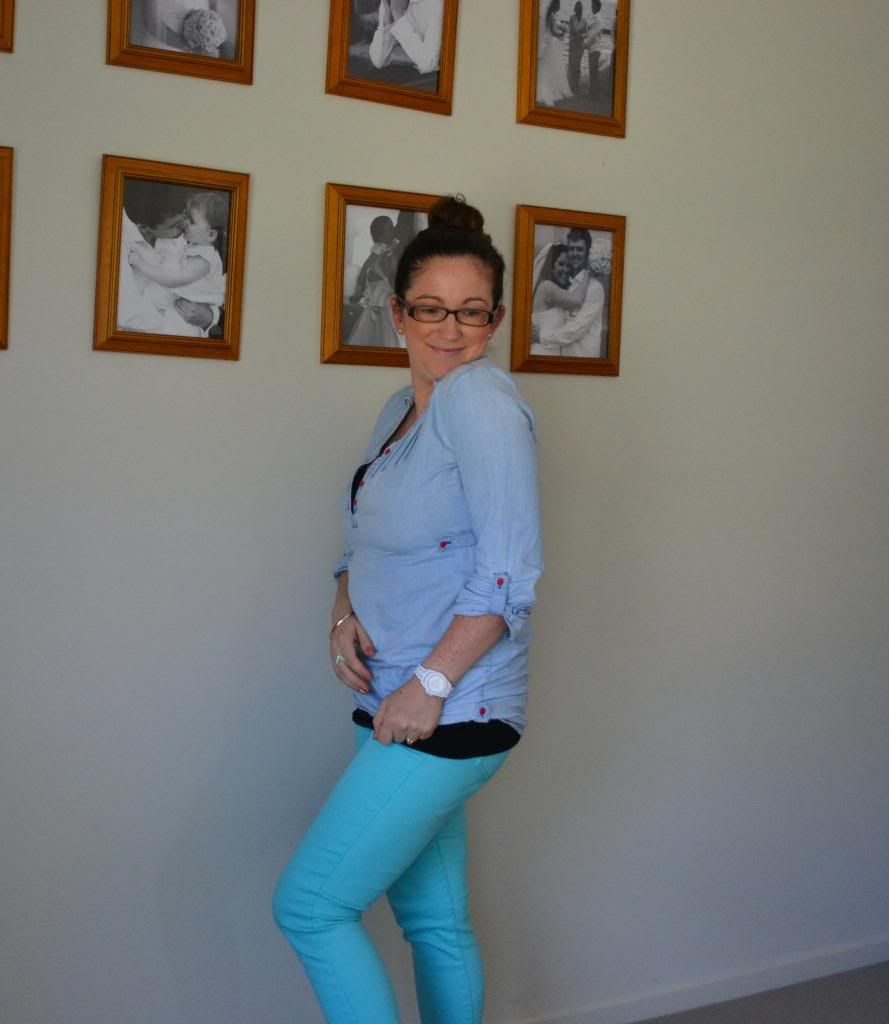 jeans - Cotton On, undershirt - Target, chambray - Target, shoes - gift, watch - Elite, chevron ring - Cotton On
Since there are so many new faces around here I thought I would take a little time so that you can all get to know me a little better. I will start with the basics.
My name is Em and I am a proud Australian. I live in sunny Queensland with my husband Todd who is in the Royal Australian Air Force. We have 3 kids. Mia who is almost 7, Ryan who is 4 and sweet baby Connor who is 6 weeks old.
I started blogging when my husband first joined the Air Force and was away for the most part of a year. It began as a way to fill and pass the time with him away. I am a bit of an insomniac at the best of times, but when he's away I barely sleep at all. And there is only so much rubbish late night tv a girl can watch.
While it may have begun as a simple time filler, it quickly evolved into so much more. I never thought I would develop so many wonderful friendships with people all over the world through something as simple as my blog. It has been such a blessing. And as much as I love blogging I really love reading other blogs aswell. It is so much fun! So if you are a blogger, please leave me a link to your blog so I can come and get to know you also!
And now for the fun stuff.
I am a massively girly girl. I believe that being a woman is a huge blessing and that embracing my femininity is a good thing.
I always have big ideas swimming around in my head and am willing to give them a try. 80 percent of the time they may not turn out. But the other 20 percent of the time when they do makes it so worthwhile.
I can't for the life of me play sports. I seem to lack some hand eye coordination. Dancing is the exception. But I do have great balance.
I am clumsy, always tripping over and walking into or dropping things. It's mainly because I try to hurry and get things done quickly.
I have a massive sweet tooth. Huge. Chocolate and peanut butter is my favourite combination. Even a spoonful of peanut butter topped with Nutella will hit that spot. I may or may not have just indulged in that. Okay I did.
I love nothing better than being with Todd and the kids. At home, laughing and playing. It is my idea of a wonderful life.
I believe the greatest job of my life is to be a mum and a wife. I believe it is what I am meant to do. It is the hardest job in the world but it is worth all the effort.
I long for this blog and my little shop to allow me to help contribute to our family income. We are a defence family on one income and every little bit helps. Every item I sell means so much. It means my passion of creating is being appreciated and that my time spent has allowed me to help pay the bills. And I truly thank every single person who has purchased from me. YOU are blessing my family.
One last little tidbit. I hate pulling my hair up in a pony or a bun, yet I do it almost every day. I always seem to run out of time for doing my hair. Anyone else with me on this?
Thank you once again for coming and joining my little blogging community. You rock! Now please, leave me a comment with a link to you blog if you are a fellow blogger or if you aren't live me a little tidbit about what makes you tick.
Linking up here