I love cookies. I'm not gonna lie, my all time favourites are peanut butter and chocolate chip, and they always will be. But sometimes it is fun to try some new recipes. With my only criteria being chewy and super delicious I hit up the Google search engine.
And I hit the jackpot.
This recipe looked too good not to try. Once I did I knew that I had to share it!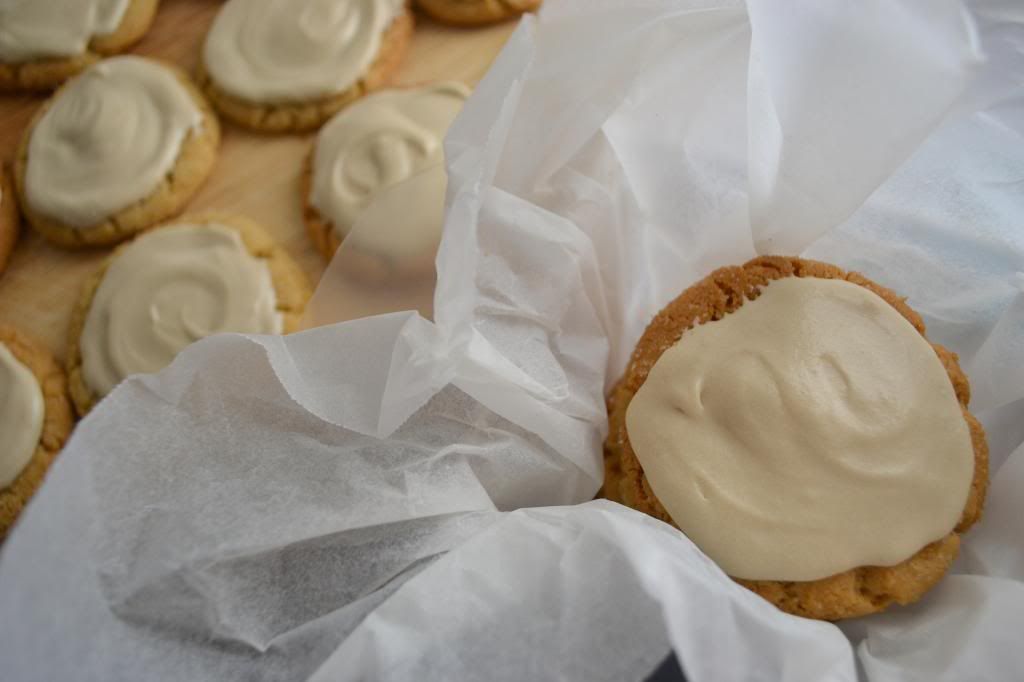 Cookie

14 tablespoons salted butter (1 3/4 sticks)
1 3/4 cups packed light brown sugar
2 1/4 cups flour
1/2 teaspoon baking soda
1/4 teaspoon baking powder
1/2 teaspoon kosher salt
1 egg plus 1 egg yolk
1 1/2 Tbsp vanilla
1/8 cup granulated sugar
1/8 cup light brown sugar

Frosting

1/2 cup light brown sugar (packed)
3 tablespoons butter
1/4 cup milk
2 cups sifted powdered sugar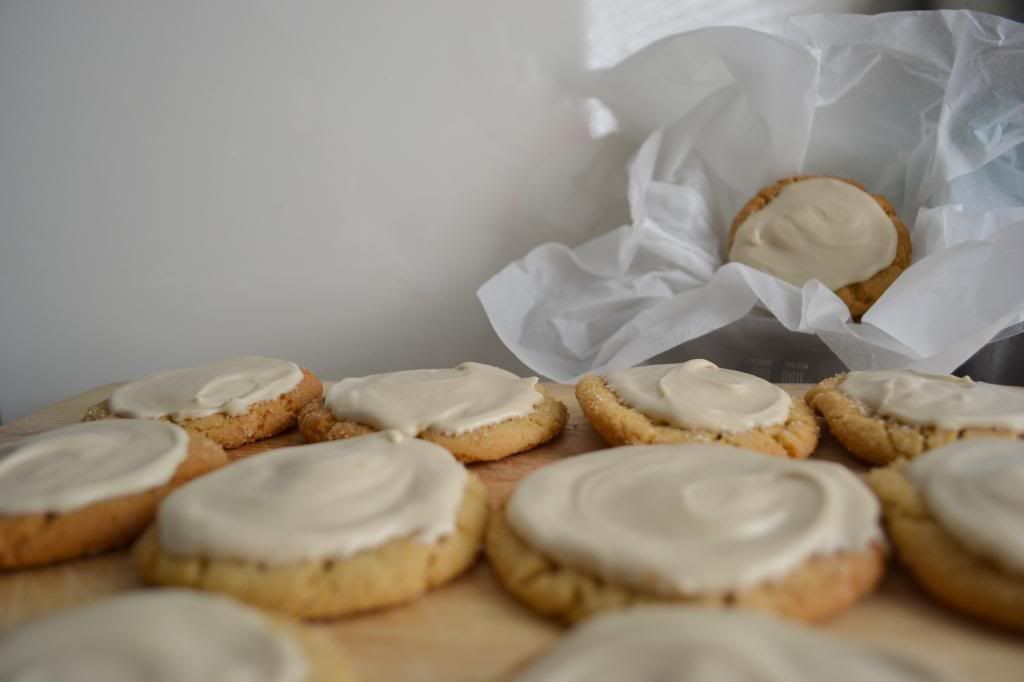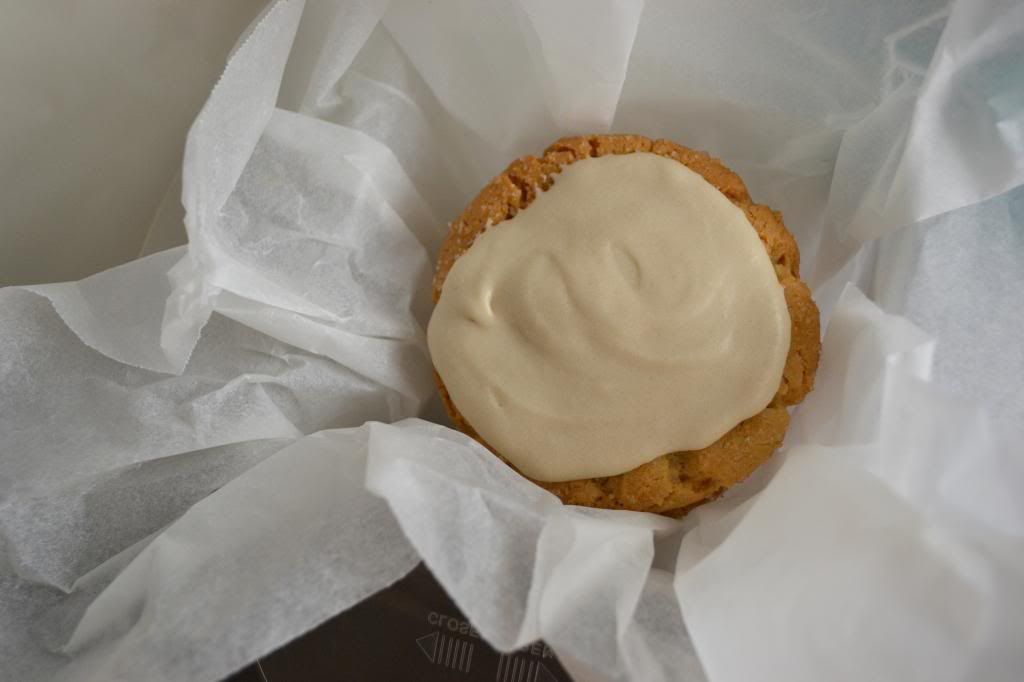 For all the how to info head over to
Cookies and Cups
. Trust me you won't regret it one little bit.
The make for the perfect afternoon tea cookie and are a fantastic for gifting to your friends and neighbours. Stack up half a dozen in a noodle box lined with waxed paper and you are good to go. They will love you for it.