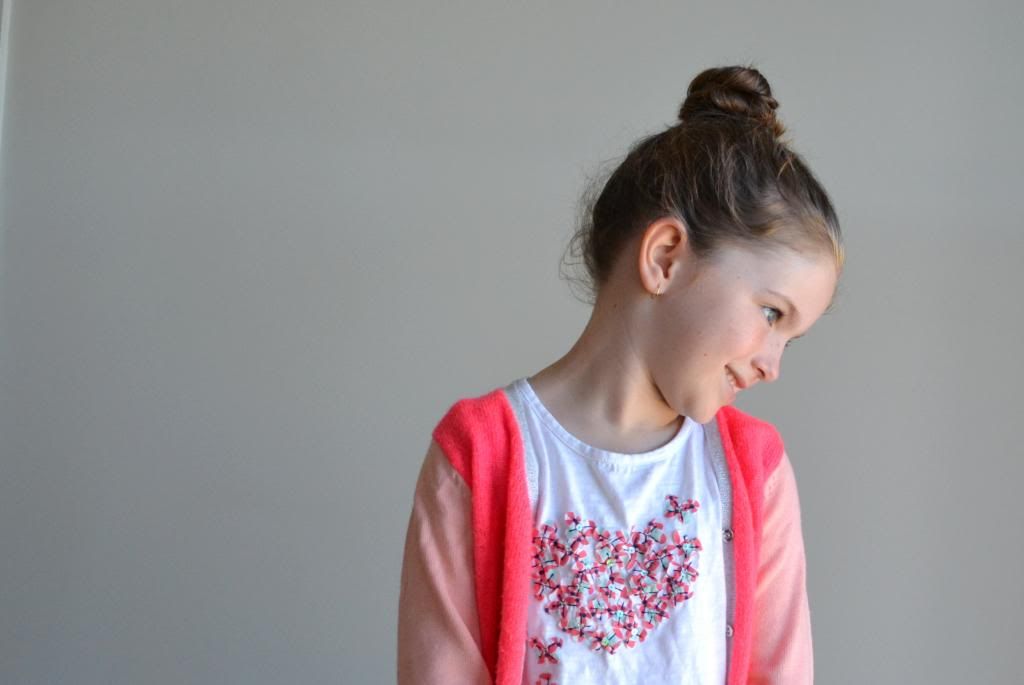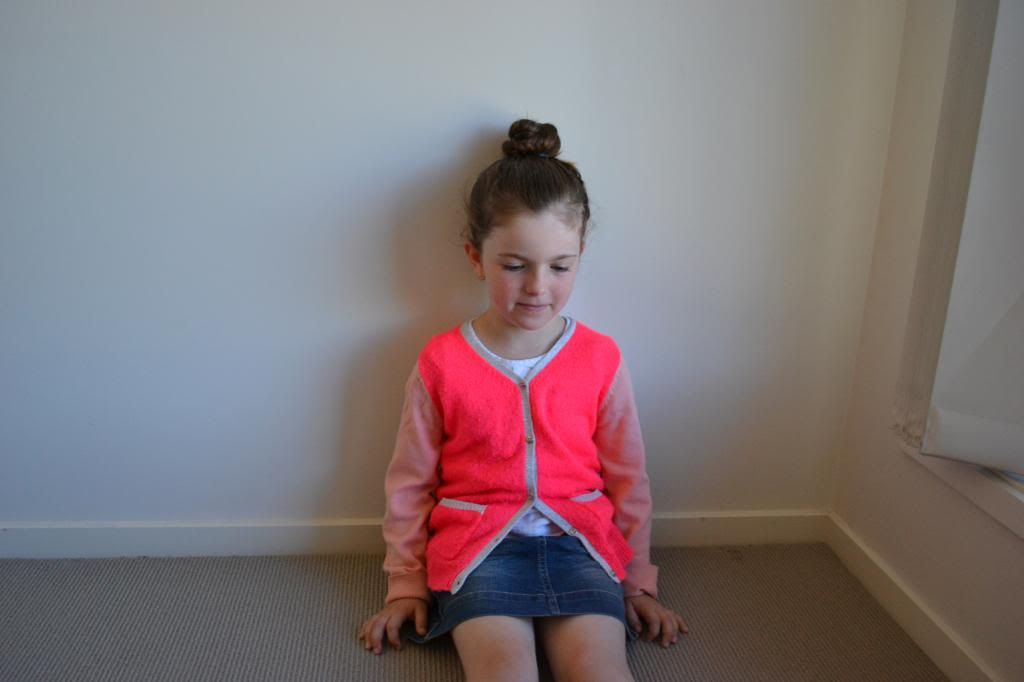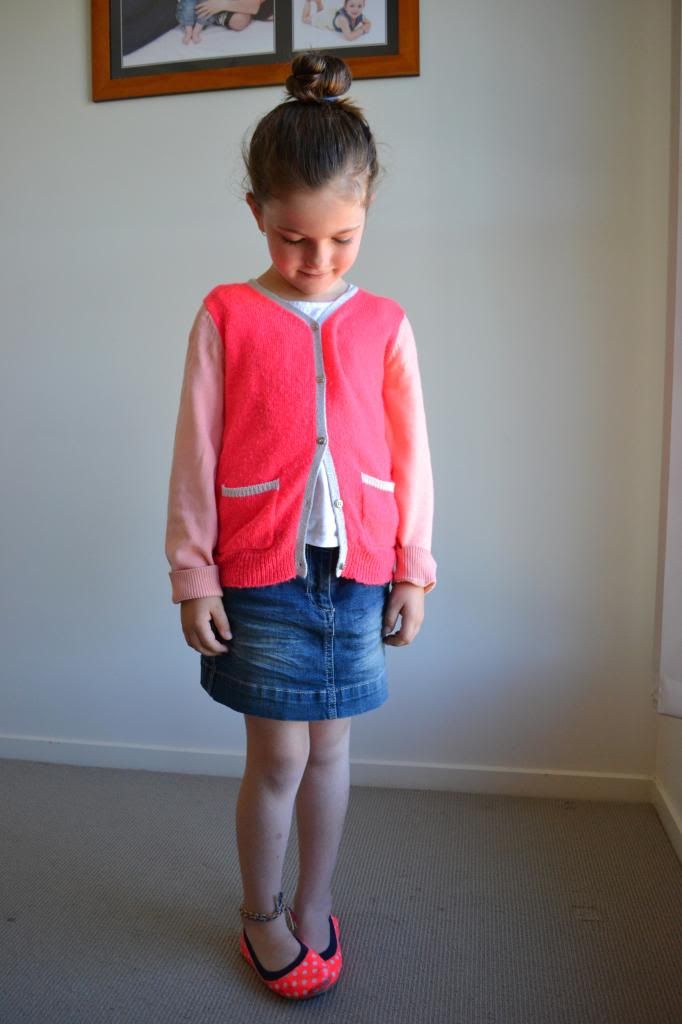 T-shirt: Target, Cardigan, Denim Skirt and Flats: Cotton On, Anklets: Care of a crafting session with her bestie
Could she get any cuter? I wish I could rock that shade of neon as well as she can. But alas I cannot. Never mind, because hanging with her makes me cool by association.
She was lucky enough to get gifted with a bit of money for her birthday last month, and what did my sweet girl what to spend her money on? Clothes! She took her time and picked this outfit to go with a t-shirt we had given her. I had zero say in her choices, I simply assisted with getting the right sizes. I am so impressed with her choice and the way that she wears her new favourite outfit with such confidence. The girl knows what she likes that's for sure! Anyone else's littles have very strong ideas about what they want to wear? Sometimes they just aren't practical, but I really try to let her express herself as she likes.
And since its heading into cold weather here I can't wait to see the tights and jacket she chooses to add to this ensemble. But mostly I can't wait to see her loving it all winter long.