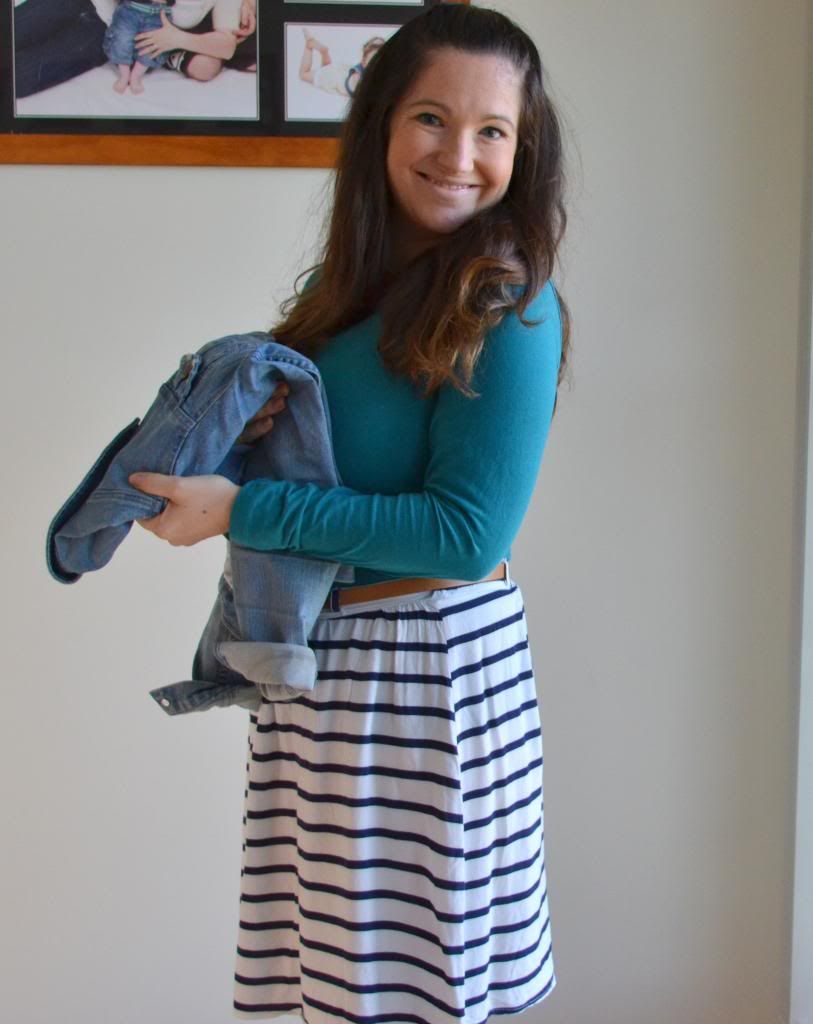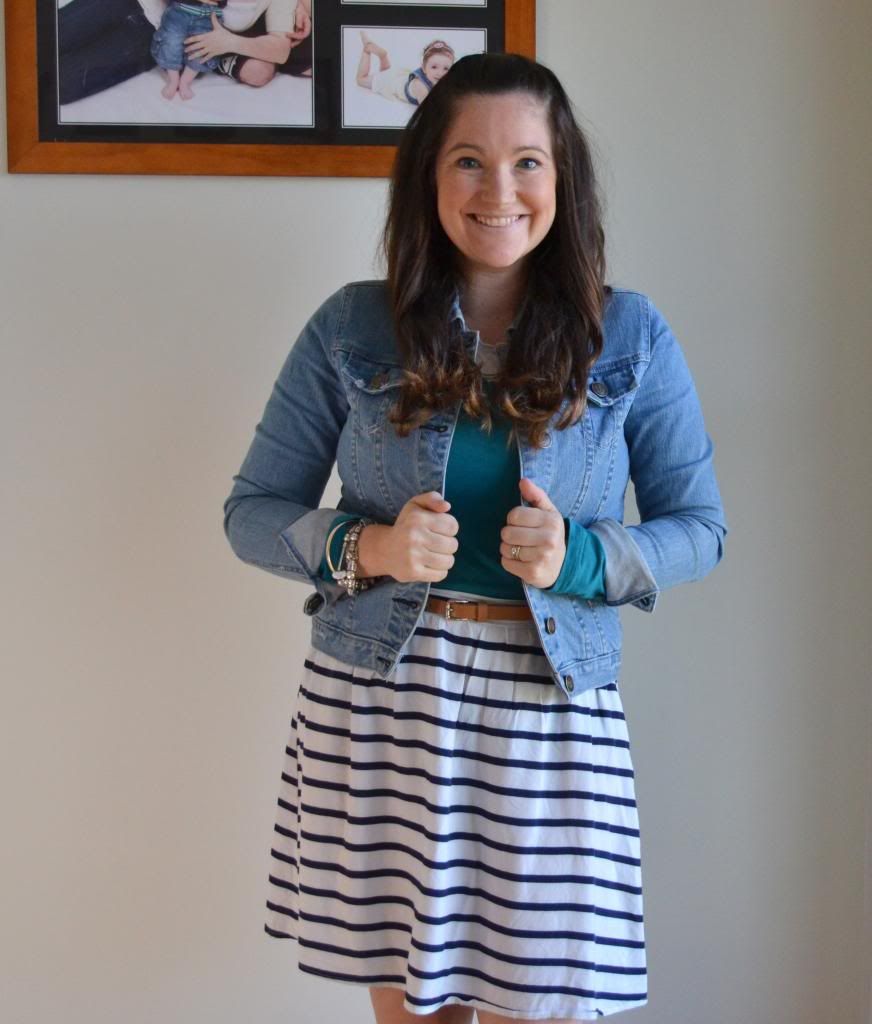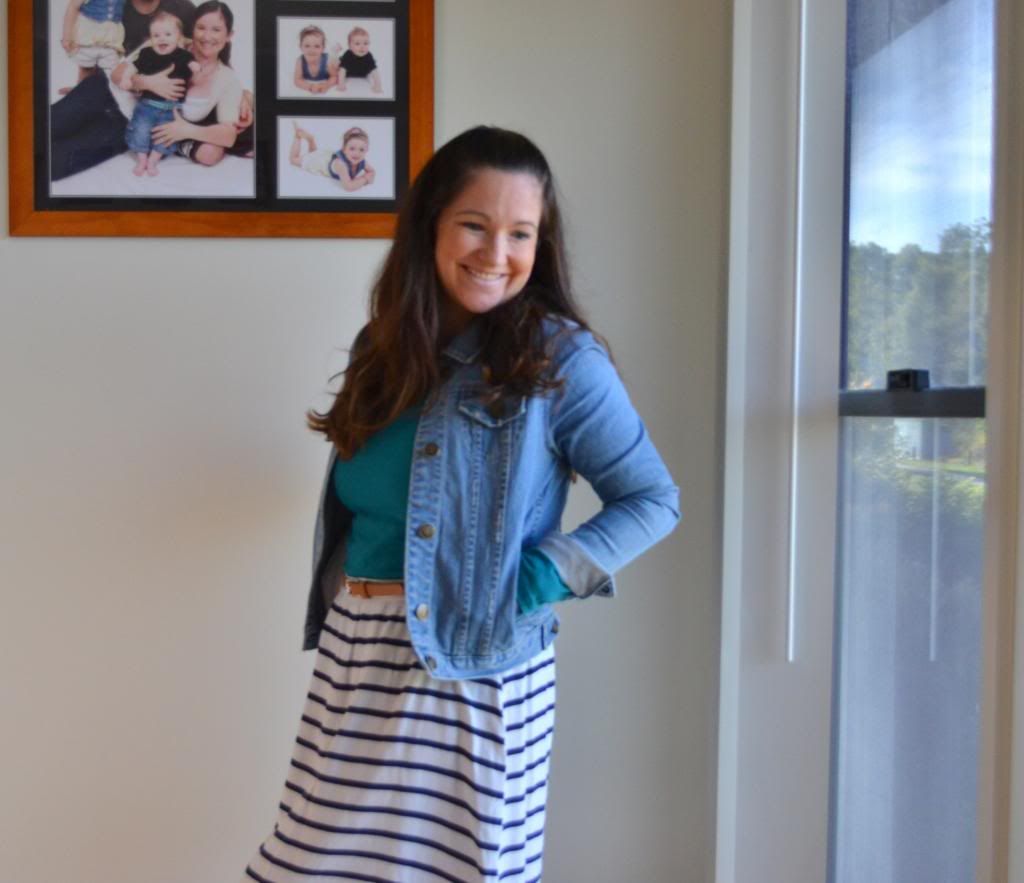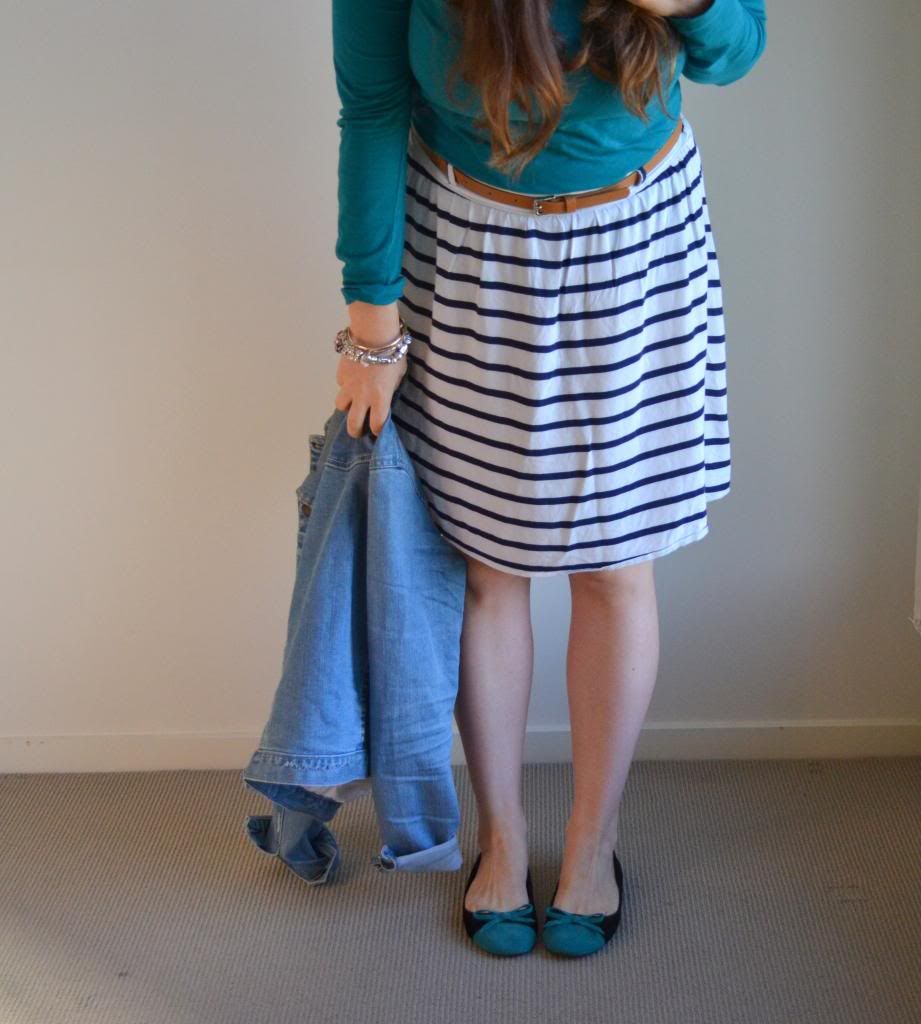 Undershirt, Skirt, Belt & Shoes: Big W, Long Sleeved Tee: Kmart, Jacket: Harris Scarfe, Bracelets: Pandora, Bangle: Gift
Here in Australia winter is fast approaching. The autumn temperatures are dropping and warm clothes are required. And I love it! I love dressing in layers. I love soft warm fabrics. I love snuggling up under a cozy blanket on the couch at night with Todd once the babies are all in bed.
I love walking outside and feeling that crispness in the air.
But knowing that it is going to be freezing cold really soon meant I embraced the last ditch chance to wear a summer skirt without the need for tights and boots. Although now that I am typing it, that is sounded better and better!
Just quietly, how great are these ballet flats. I love them in so many ways, in fact I have worn them 4 out of 7 days this last week. It's almost classed as an addiction.
Have a fantastic day all. I'm off to enjoy a hot drink and smell the divine scented candles creating some warmth in our house while I wait for the outside temperature to rise a little for a trip to the park with my three babies. Sounds so very good to me.
Linking up here and here