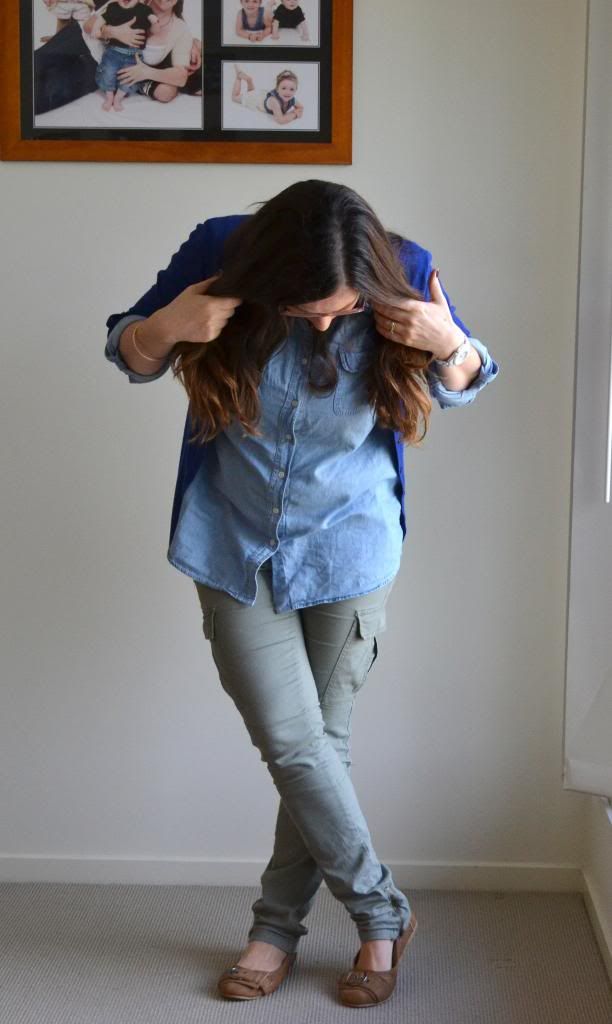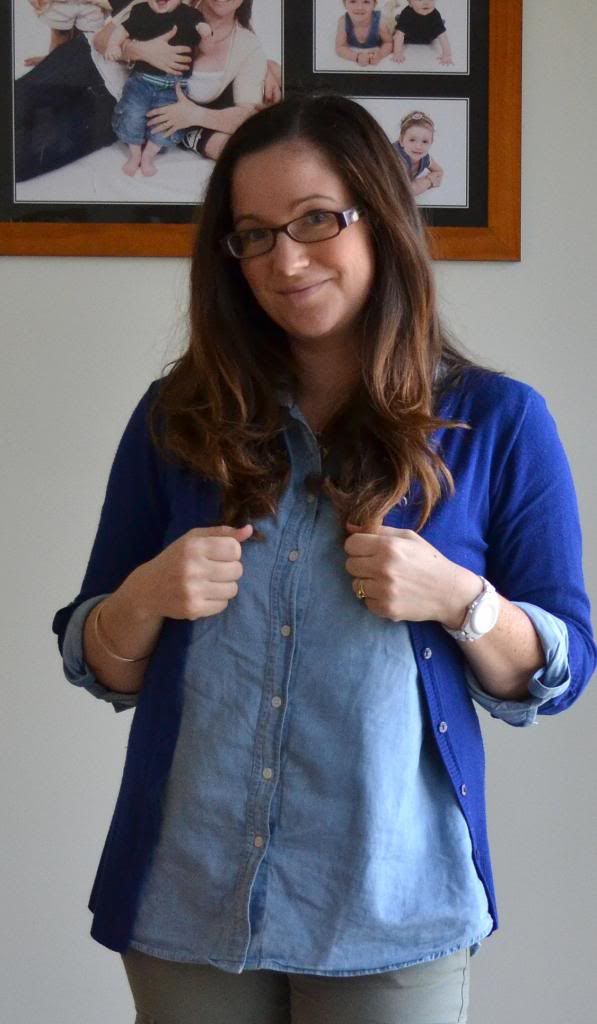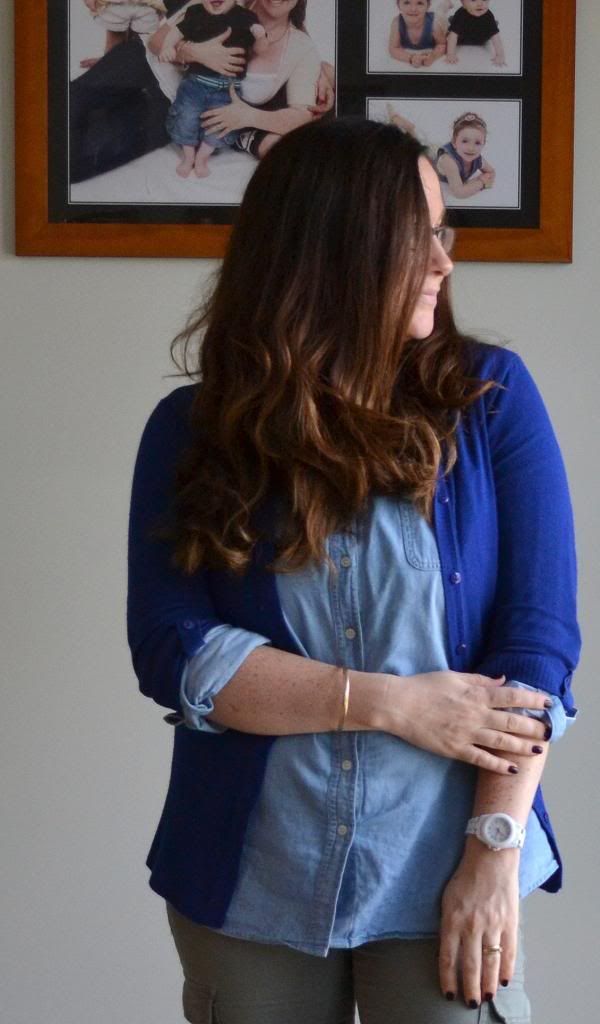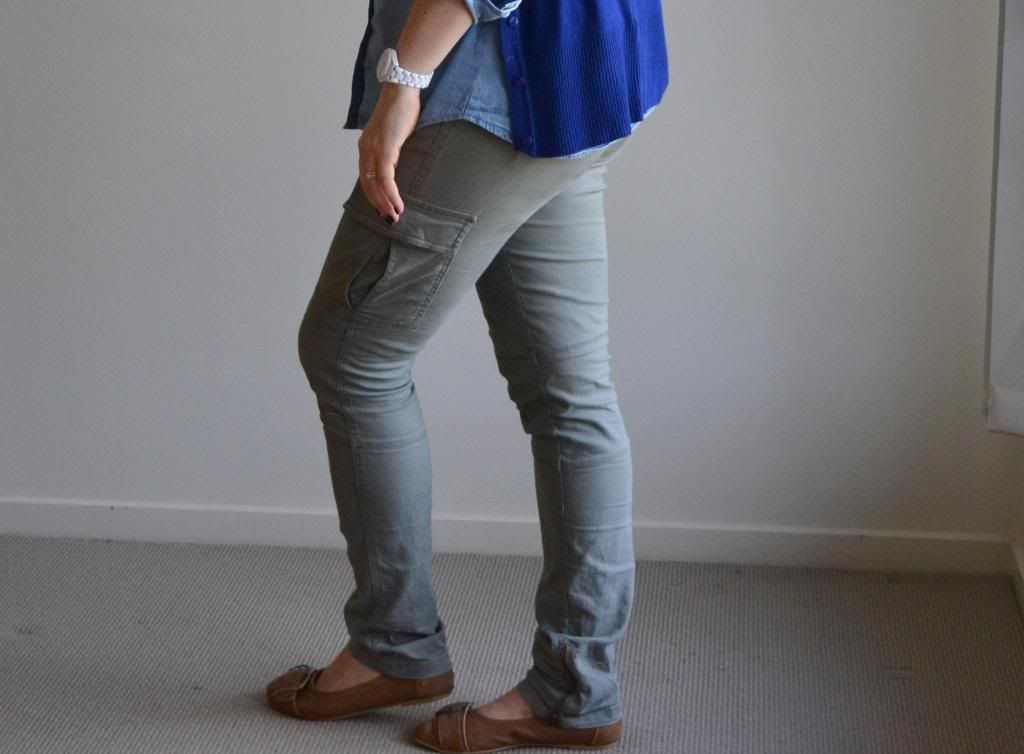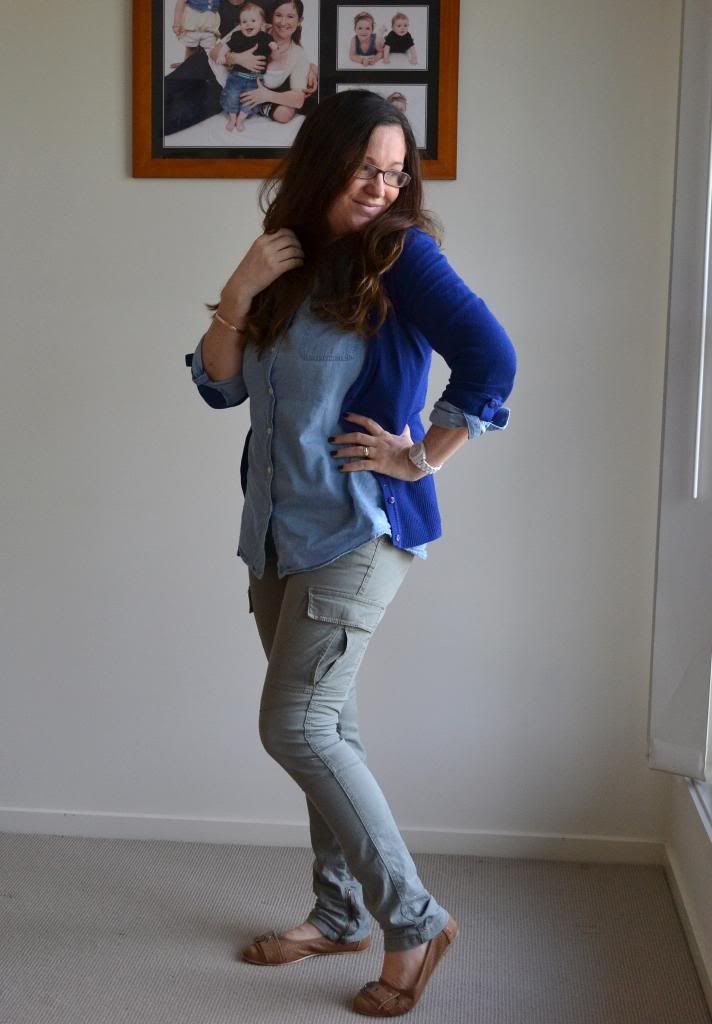 Chambray & Flats: Big W, Cardi: Valley Girl, Skinny Cargos: Target, Watch: Elite
Days are busy in my house as I'm sure they are in yours. And while I'd love to get about in cute heels and fun girly dresses on a daily basis, its just not practical. Especially with a nursing baby. Would it kill them to make cute nursing dresses? I see a goldmine there dressmakers!
This is what I wear on a daily basis, well variations of it anyway. Chambray shirts are my go to. Button ups are just so practical while breastfeeding. And these days practical is whats its all for me. Flats are a must too, I can guarantee that I would fall on my butt at some point during the days if I wore heels while running errands and carrying Connor. I always end up carrying him, its so much quicker that getting the pram in and out of the car and I can guarantee he will be content if I keep him in my arms.
Back to the chambray shirt for a moment, I have this one shirt in a couple of sizes. I love it, its super soft and comfortable. And I like being able to have a relaxed slouchy version as well as a fitted version. Its also handy for when Connor goes through a growth spurts and the extra milk production ups my bust size for a few days. And I love cardigans, they are perfect for this weather. They add a little warmth but are quick and easy to whip off if it warms up without warning.
What's your daily uniform?