Chamray and shoes: Big W, Red Skinnies: Jay Jays
I wear this uniform all the time. Coloured skinnies, chambray, comfy flats and a top knot. Its the most practical thing for wrangling my three little ones and getting what needs to be done sorted. It feels good. But sometimes when I am spending time with Todd I really want to wear a fun skirt and remind him that I'm all girly and fun. You know as opposed to the milk and nappy changing machine of real life.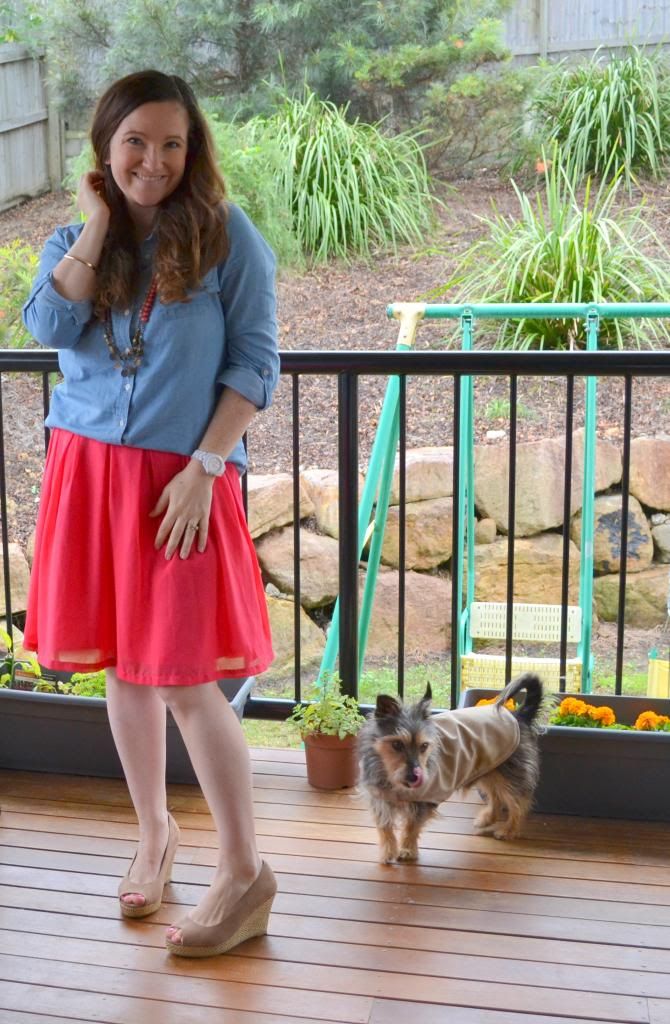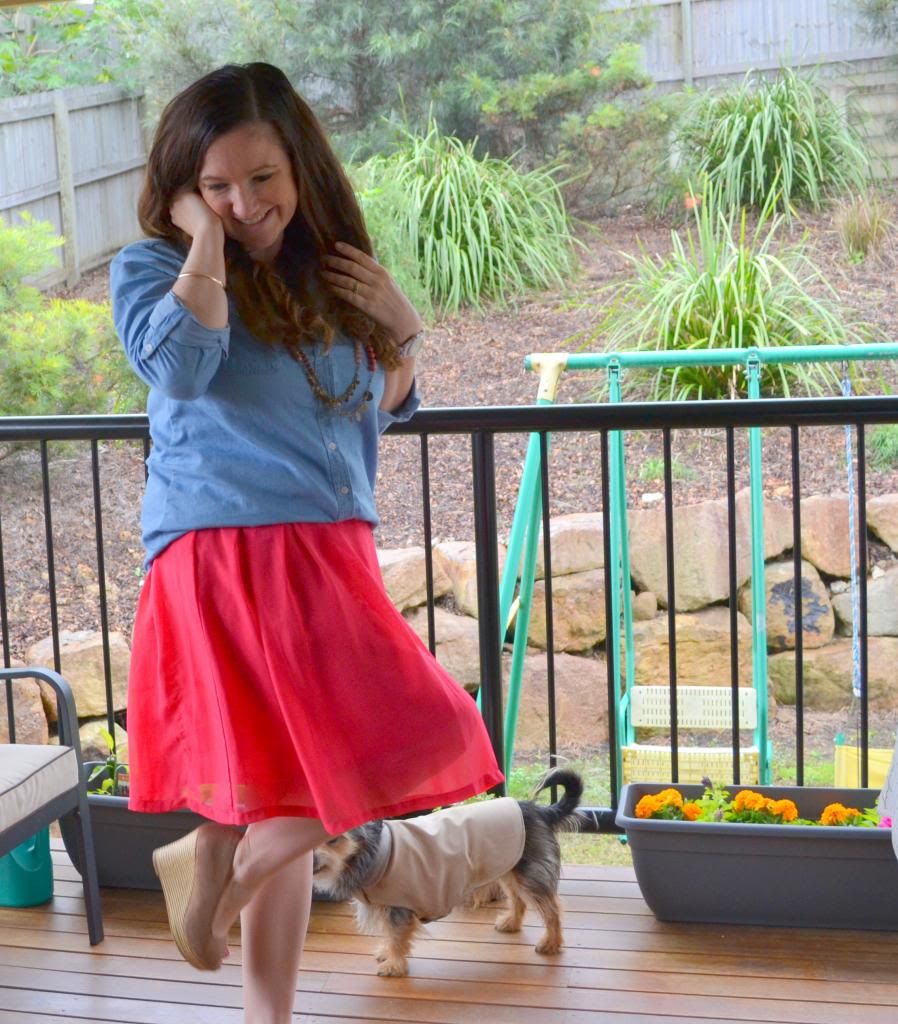 Chambray and wedges: Big W, Skirt and necklace: Kmart
But I don't want to spend forever getting changed. I was swapping out my clothes one day to try and find something cute to wear for a quick trip down the road with just Todd. I was stumped and only got as far as changing from skinnies to skirt and couldn't decide what top to wear when he came in and said I looked really cute. Well that's good enough for me!