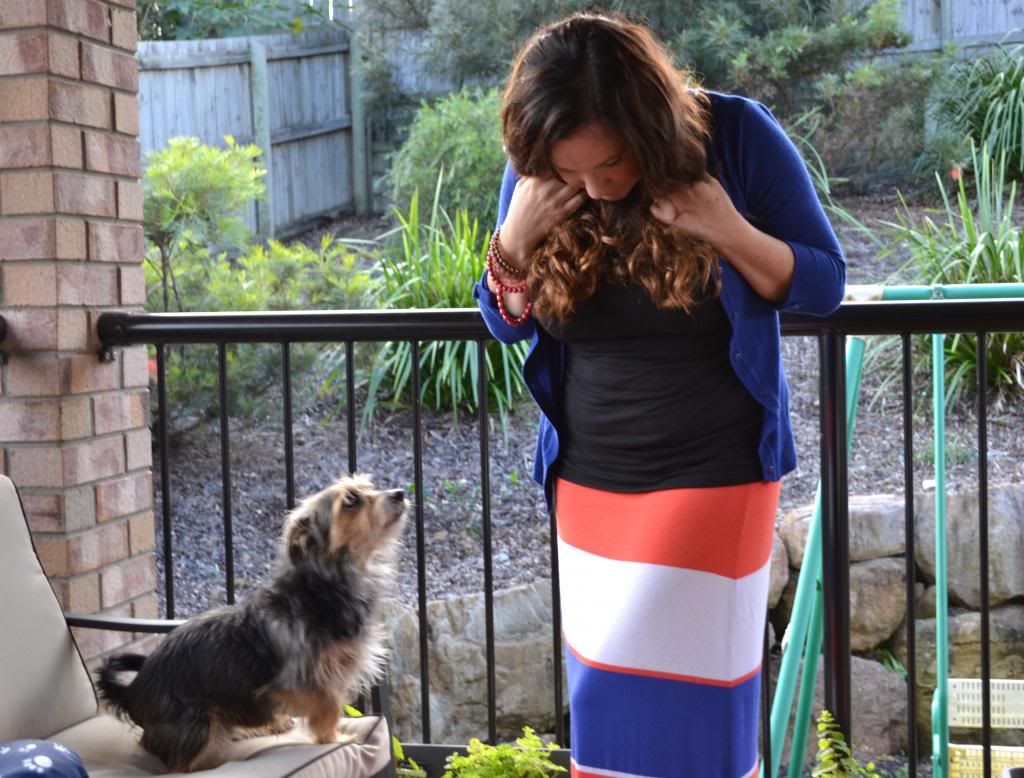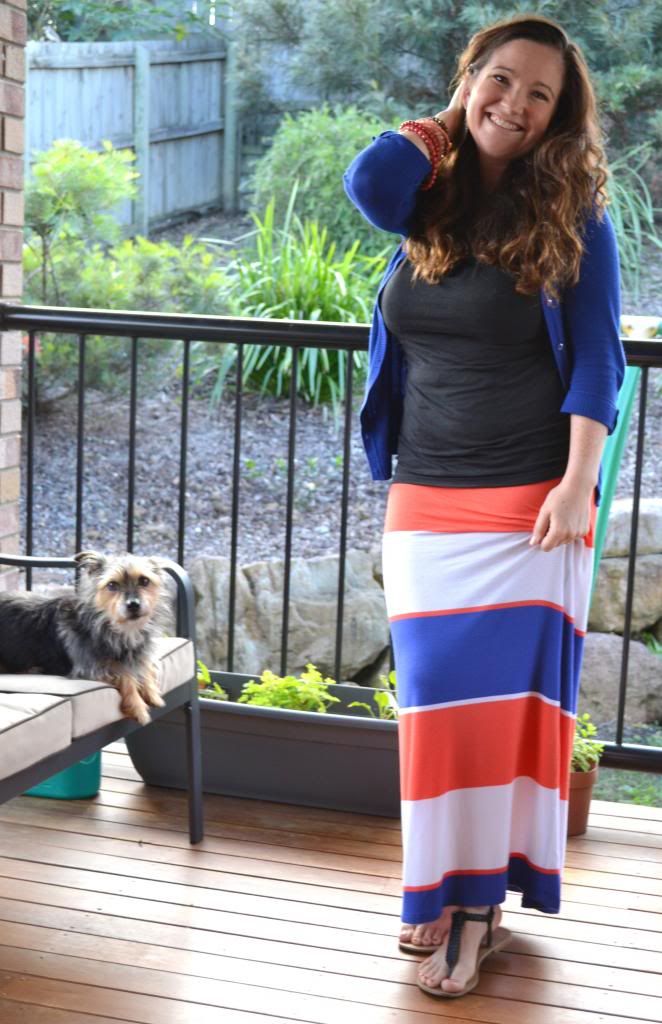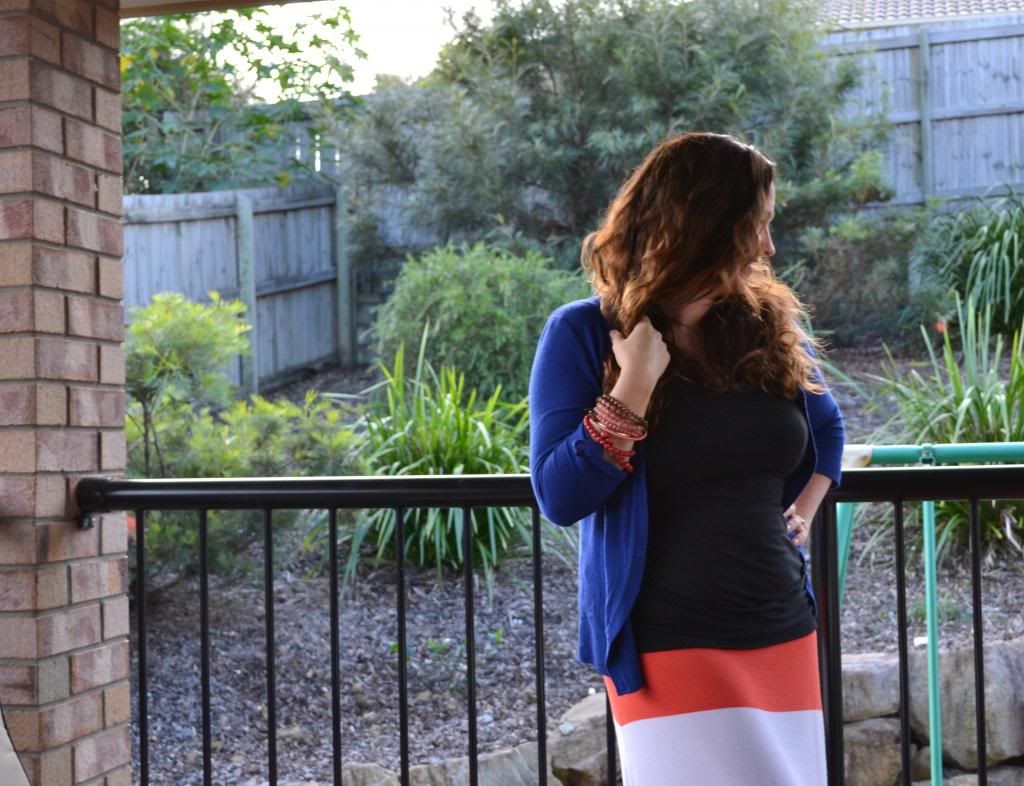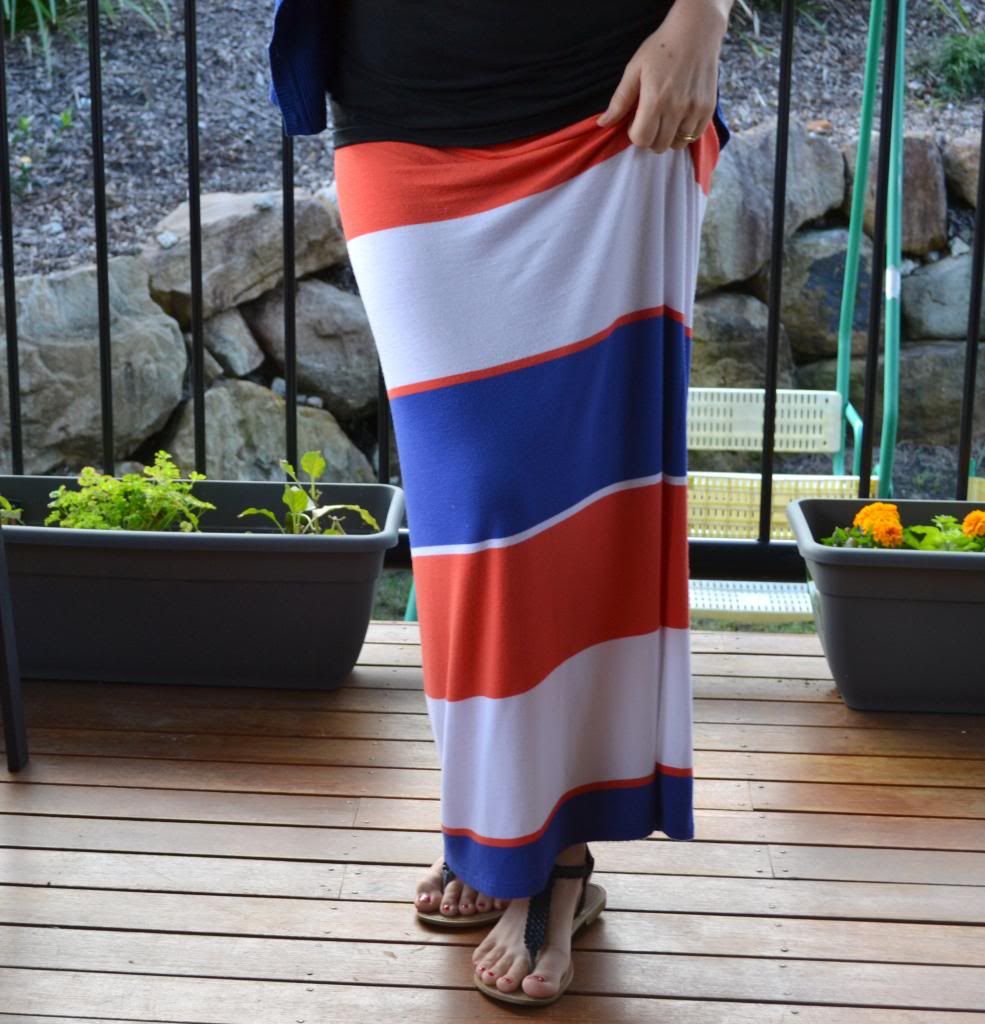 Maxi (actually a dress), Necklace worn as bracelet: Kmart, Singlet: Target, Cardigan: Valley Girl, Earring: Diva
We had some friends over for a BBQ over the weekend and I needed to wear something fun but still functional. I still had to prepare food, take care of Connor, play soccer with little boys and everything else. This fit the bill and I loved wearing this outfit, it was so comfortable. And looking at the photos I actually love it even more. So cute! I have been wanting to try a maxi shirt for a long time, but have hesitated. Then it hit me, why not put a tee or singlet over my maxi dress and see if I like it. Well I do, so I think I am going to have to get myself one or two now. So fun and so many different options.
Do you wear maxi skirts?