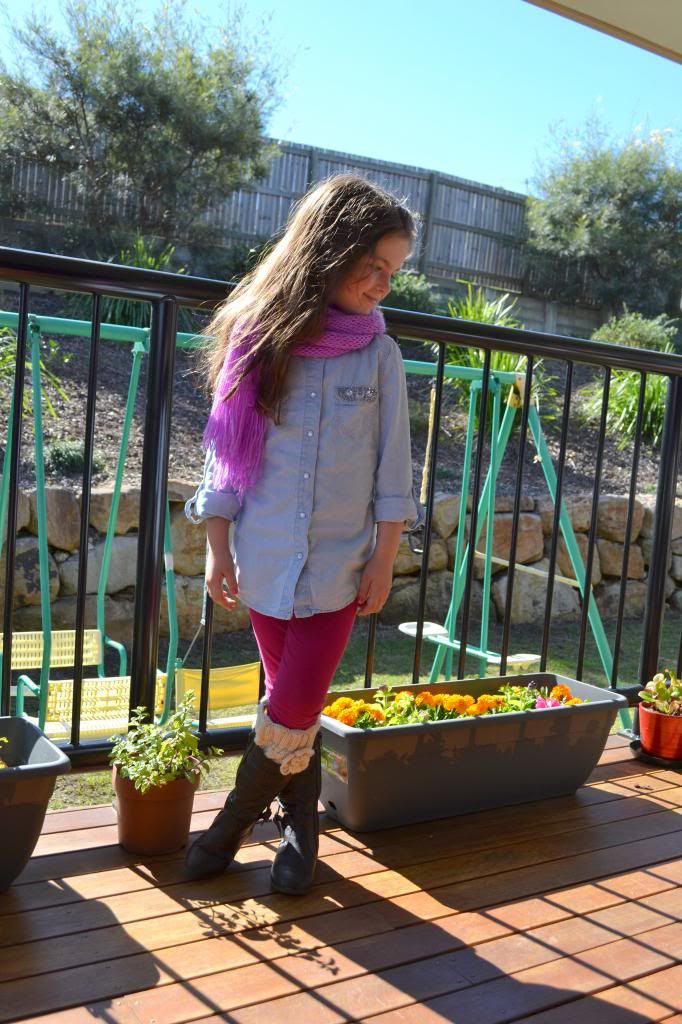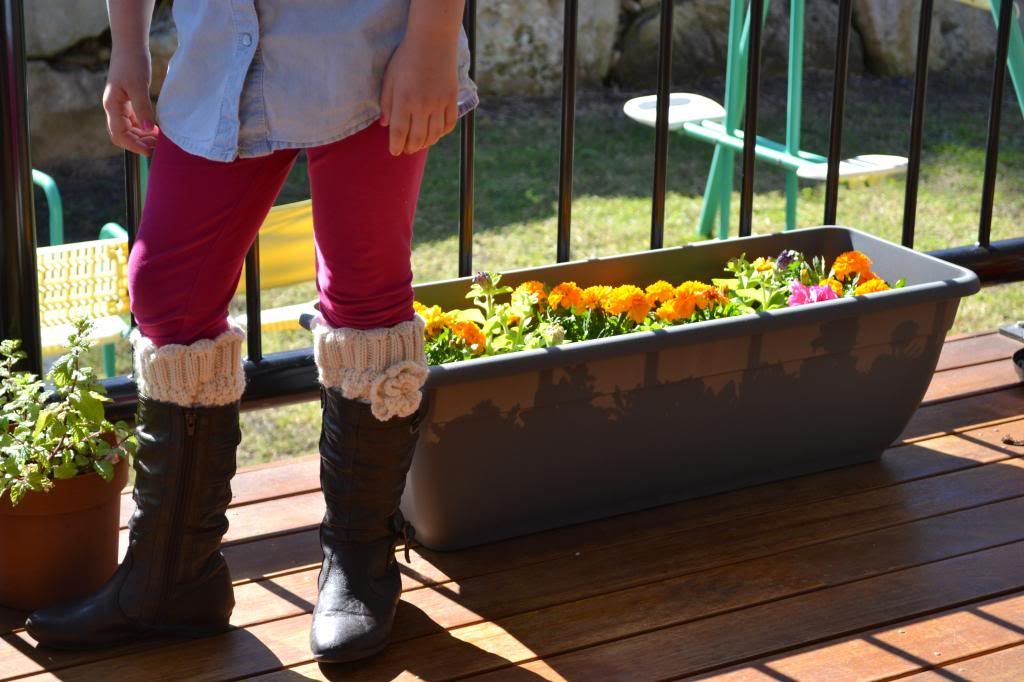 Chambray, leggings, boot toppers: Target, Boots: Williams, Scarf: Made by my sister
This girl is cuteness personified. I just can't get enough. She is so into dressing herself now, and she has been aching to wear her boots since last winter. She would come out in the middle of summer with her boots on and get so upset when she would have to take them off. Because lets face it boots and the stinking summer heat does not mix.
So to say that she is happy to be able to wear her boots is an understatement. Every day this week so far a boots and leggings or boots and skinny jeans combo has proudly been paraded out of her room. And with these boot toppers. Too adorable for words. Don't even get me started on that gap toothed smile.
This last week with her home on winter break, it has suddenly become so obvious to me how big she is getting. She has been painting her nails, baking, doing housework just to help me out. All without needing help. It is such a blessing but it is also so hard on my mama heart. But thank goodness for her this week with Connor being sick, having her helpful little hands always at the ready has been such a blessing to me.
We sure are lucky to have her.