I am loving this cool Autumn weather we have been having here in my part of Australia. The air is fresh and crisp and the days switch between sunshine and rain in the blink of an eye. For me it is perfect weather for my Split Pea and Ham Soup. It's the kind of soup that you cook all day and it fills the house with the heady aroma of comfort and warmth in delicious soup form. Wonderful.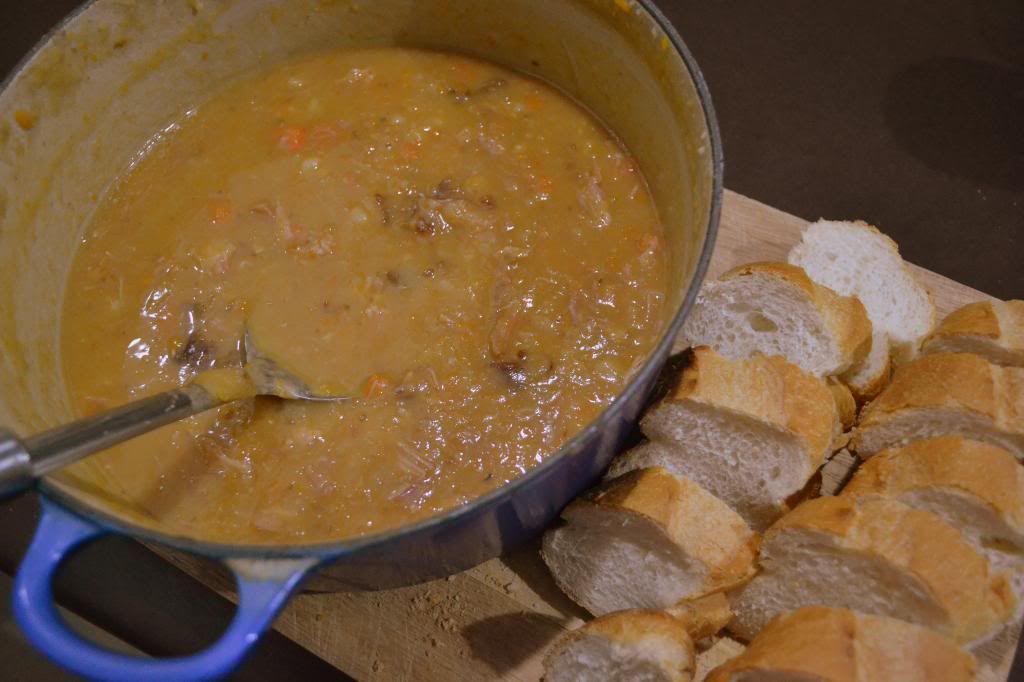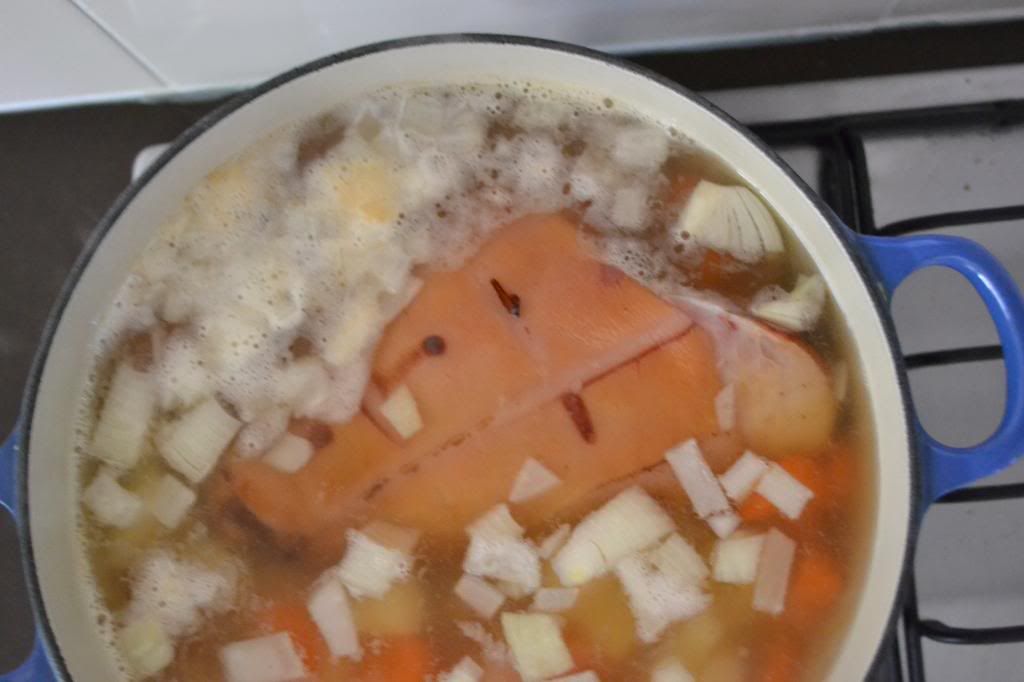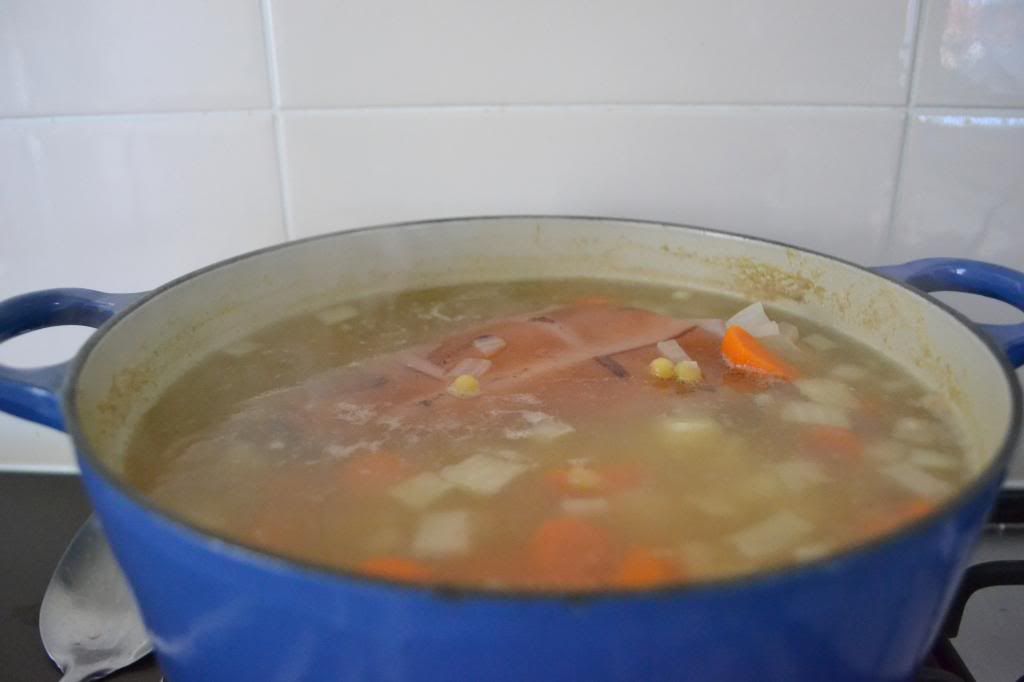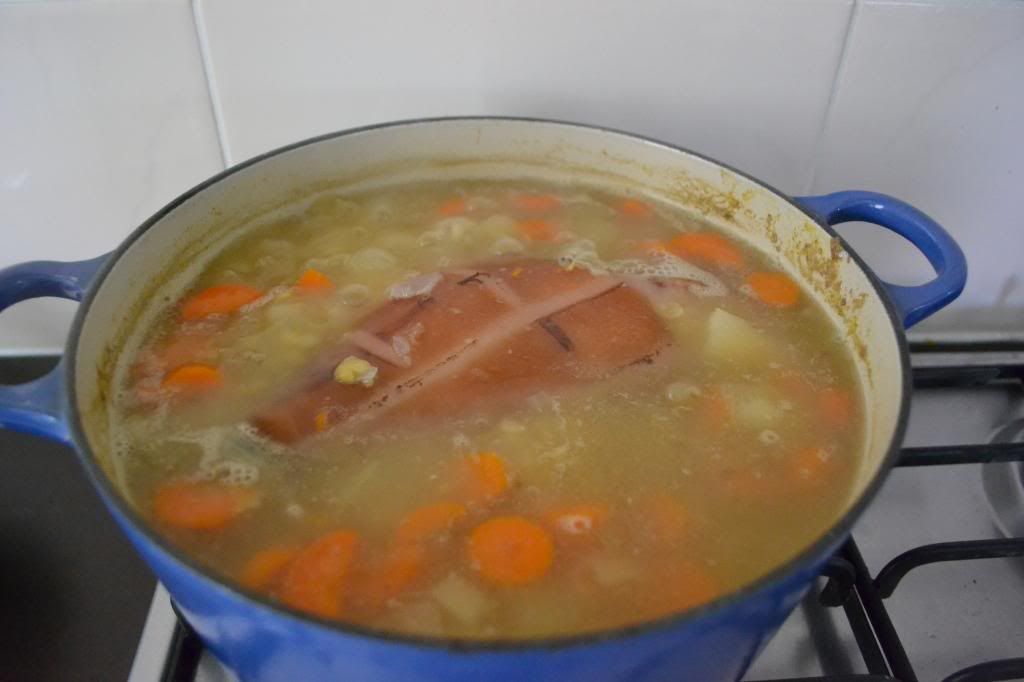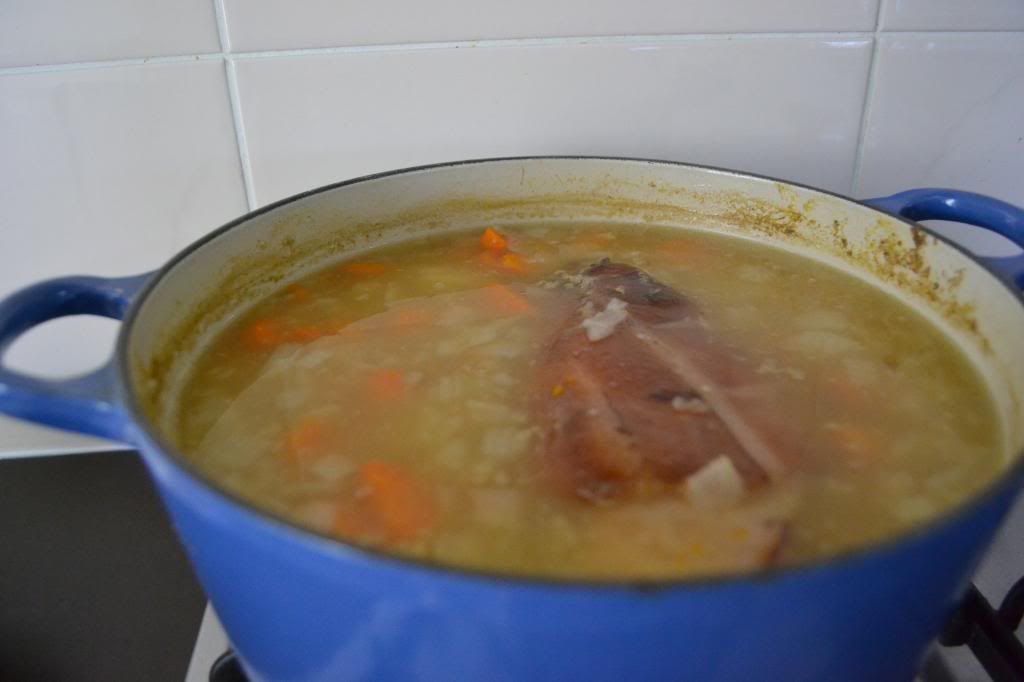 Split Pea and Ham Soup
1 1/2 Cups Yellow Split Peas (soaked overnight in a big bowl with lots of water and a teaspoon on bicarb, then rinsed until water runs clear)
1 Large Onion
2 Large Carrots
4 Large Potatoes
Large Ham Hock
3 Dried Bay Leaves
1 Vegetable Stock Cube
Water to fill pot, and top up when needed
Here's How:
Roughly dice the onion, carrot, and potato. Place all the ingredients in a large heavy based soup pot and fill with boiling water to almost cover the ham hock. Bring to the boil and then reduce to a light simmer. Skim any froth of the top of the pot and top up with water if necessary. Stir from time to time to make sure nothing sticks to the bottom of the pot. Cook for a long time, at least 6 hours. About an hour before serving time, remove the hock from the pot and get rid of any of the fat and bone and return all the yummy meat to the pot.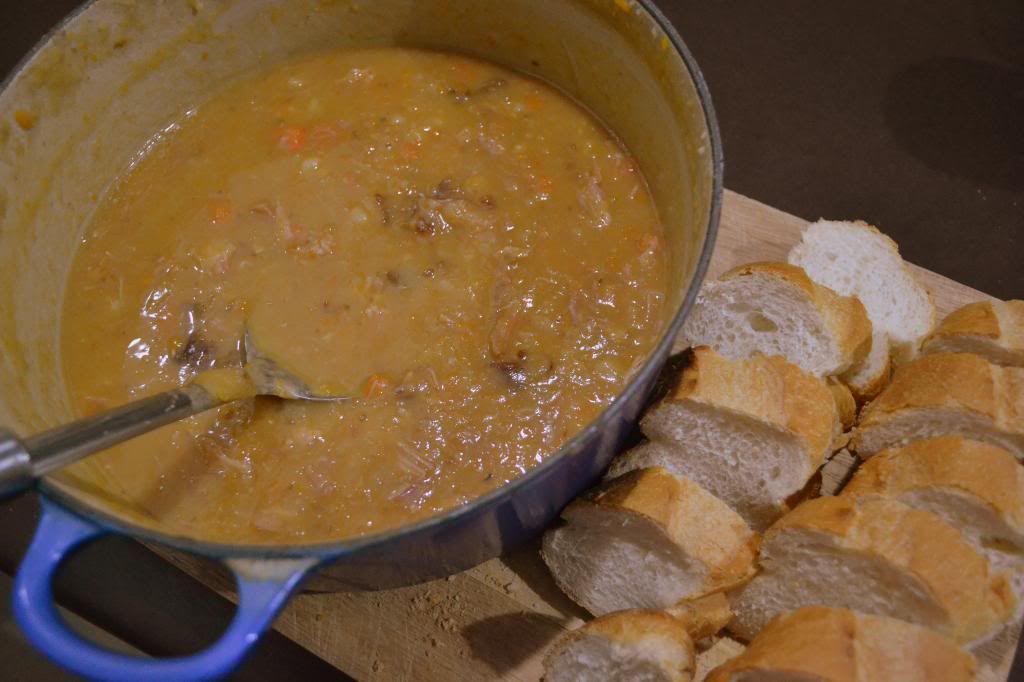 I like to bring it to the table in the pot and have lots of yummy bread on hand to dunk into it.
This dish is also perfect to make in a crock pot! I hope you enjoy it as much as I do.