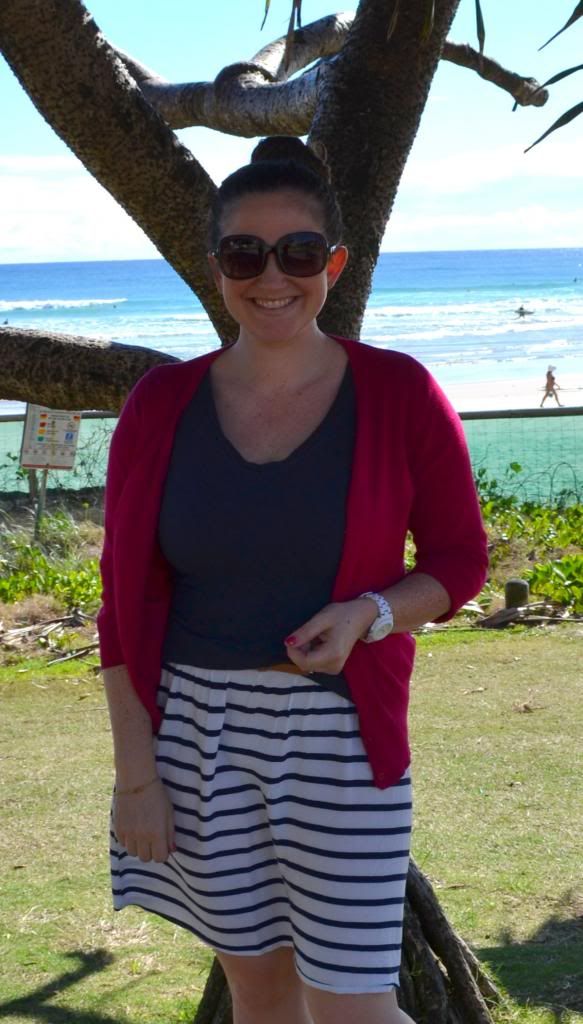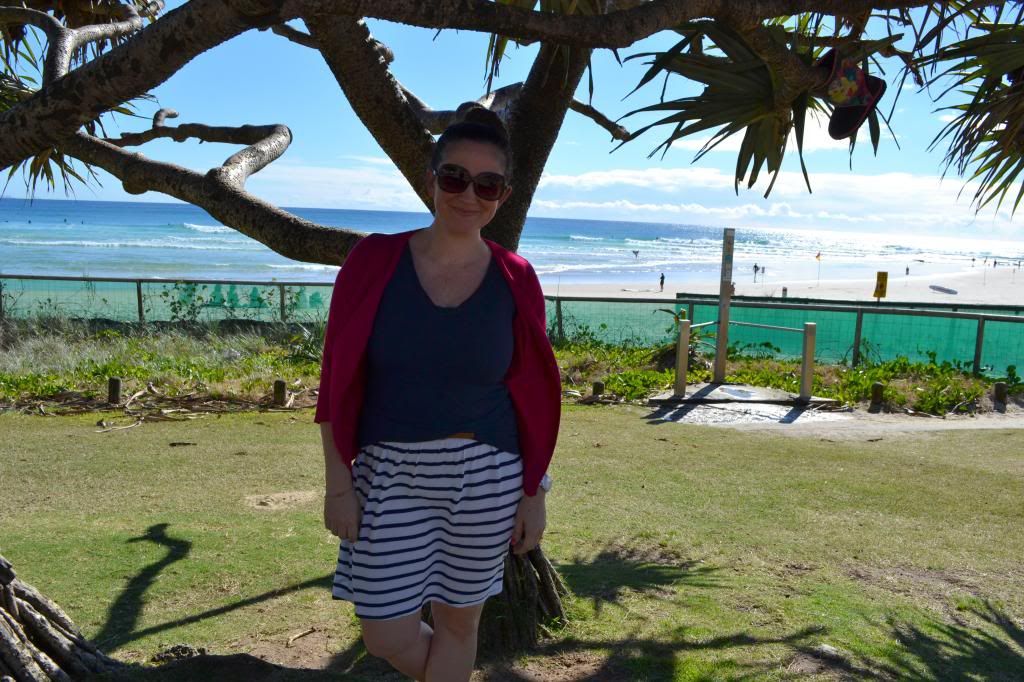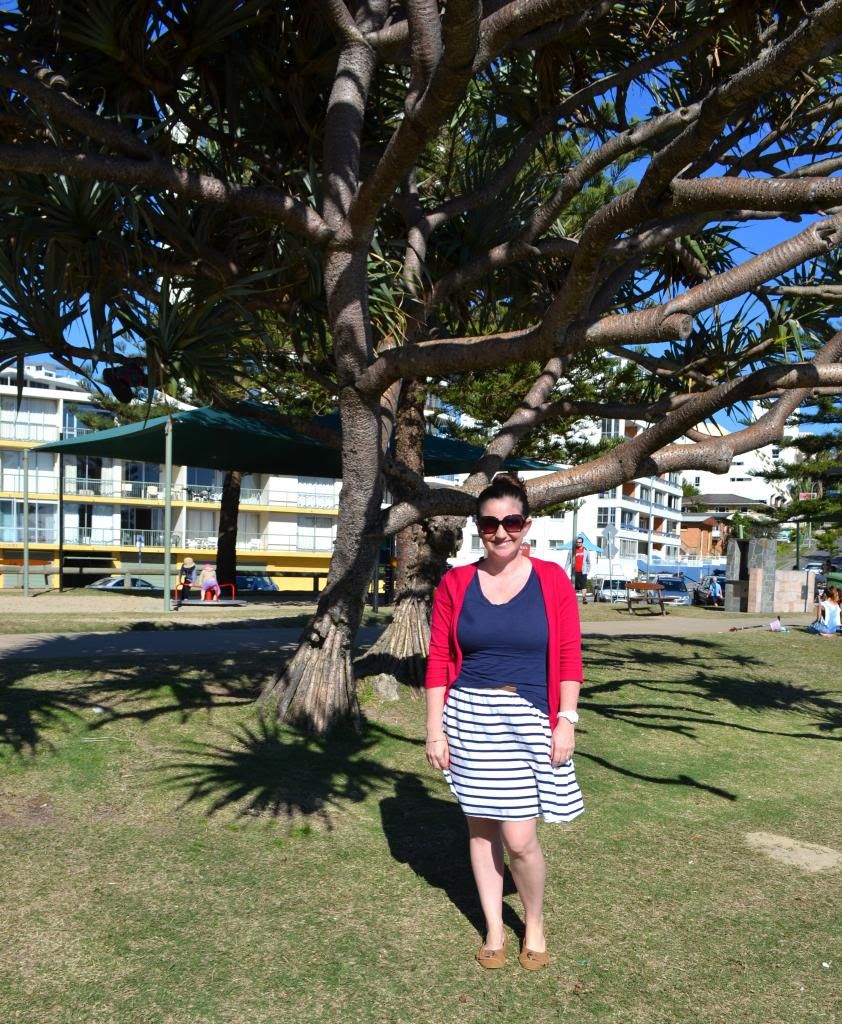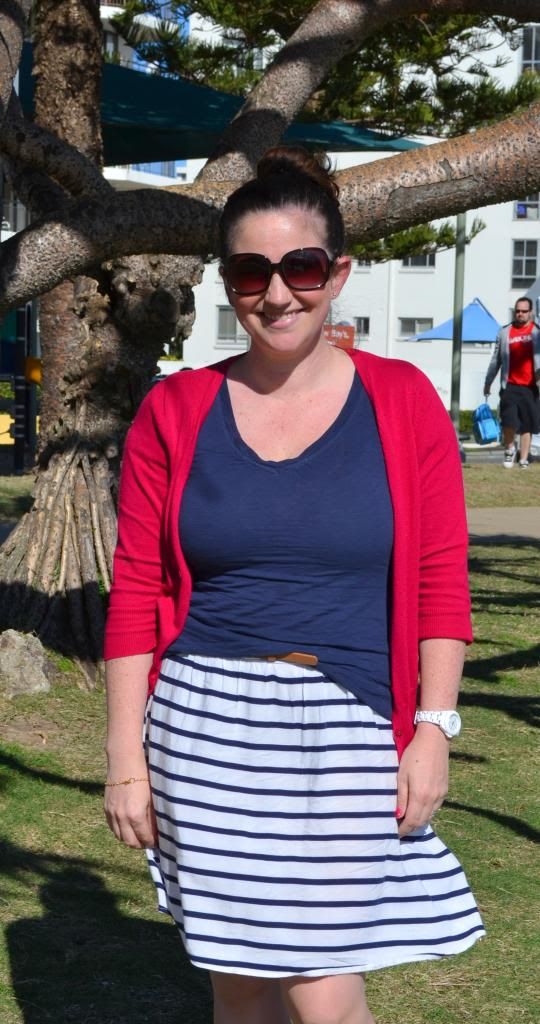 Skirt, belt, cardigan and shoes: Big W, T-shirt: Target
I just love it when a random warm sunny day hits you smack bang in the middle of winter. It's a taste of things to come. And excuse to get my legs out. Can we all just take a moment and reflect on just how pale I really am. Wow, I think I am really going to have to invest in some good fake tanner when the weather starts to warm up on a regular basis.
This gorgeous winter day coincided with our trip down the coast and to Todd's parents apartment for the weekend. Talk about fantastic timing considering this coming week is forecast for rain every single day. As much as the warmer weather was welcome, I am actually missing the really cold winters I got to enjoy when we were living down south in Wagga. It was real winter weather. This has just felt so mild, I am holding out hope that we will have a late cold snap and get some really good winter coat weather heading our way before spring takes hold. I have a gorgeous red coat that it aching to be worn, its just been too warm to wear. I will get to wear it before the end of winter. I am determined!
I used to think that summer was my favourite season. But as I get older I'm not so sure. Autumn and winter seem to be capturing my heart more and more every year. I think it's the thought of having cold days and nights snuggled up in our home with my sweet little family that wins me over.
What is your favourite season?