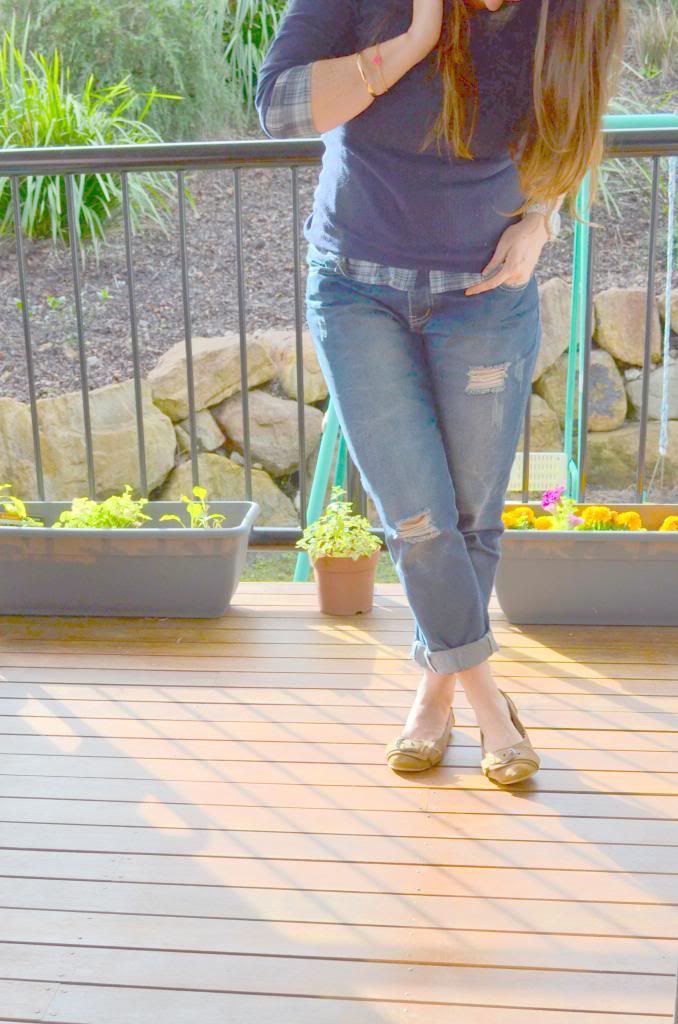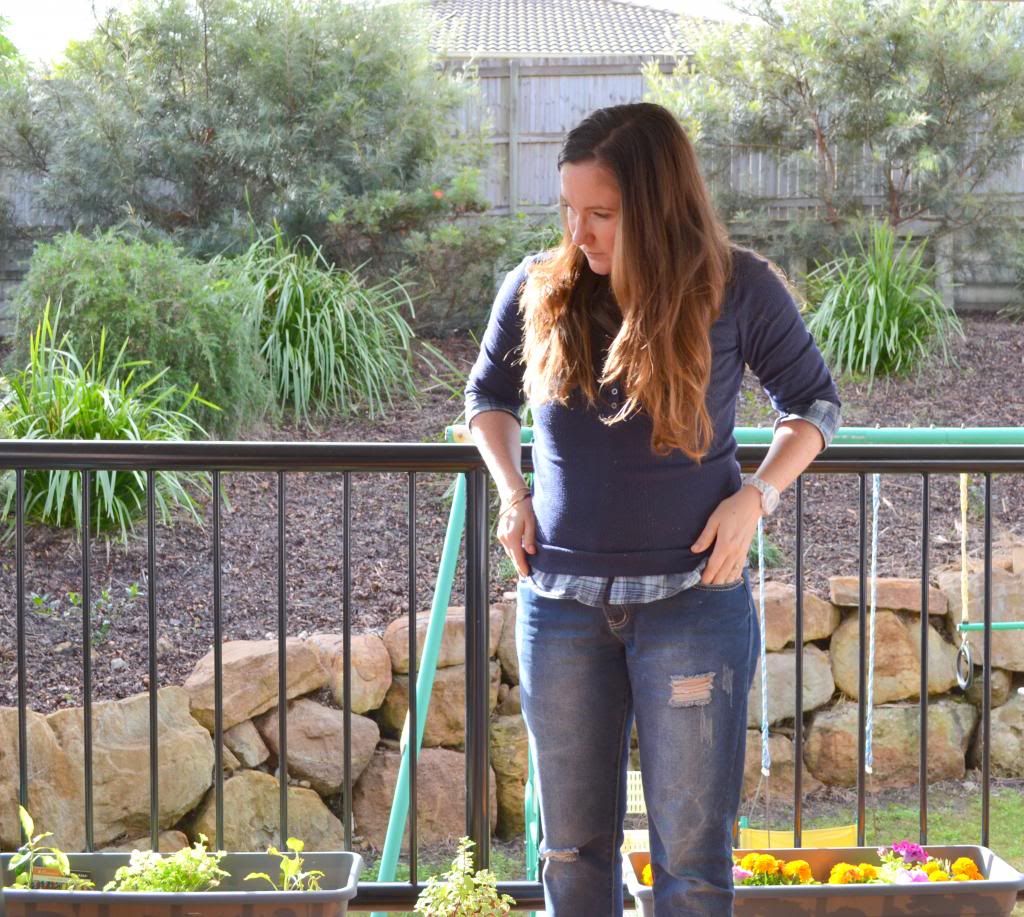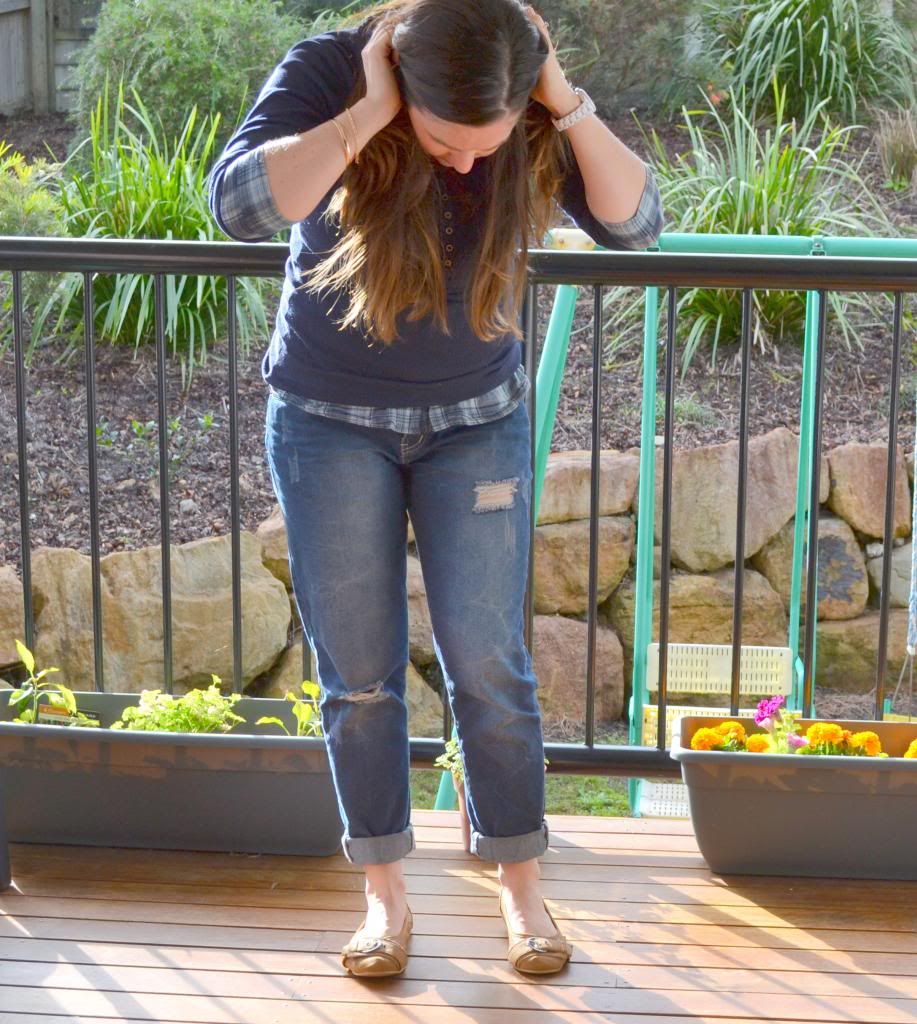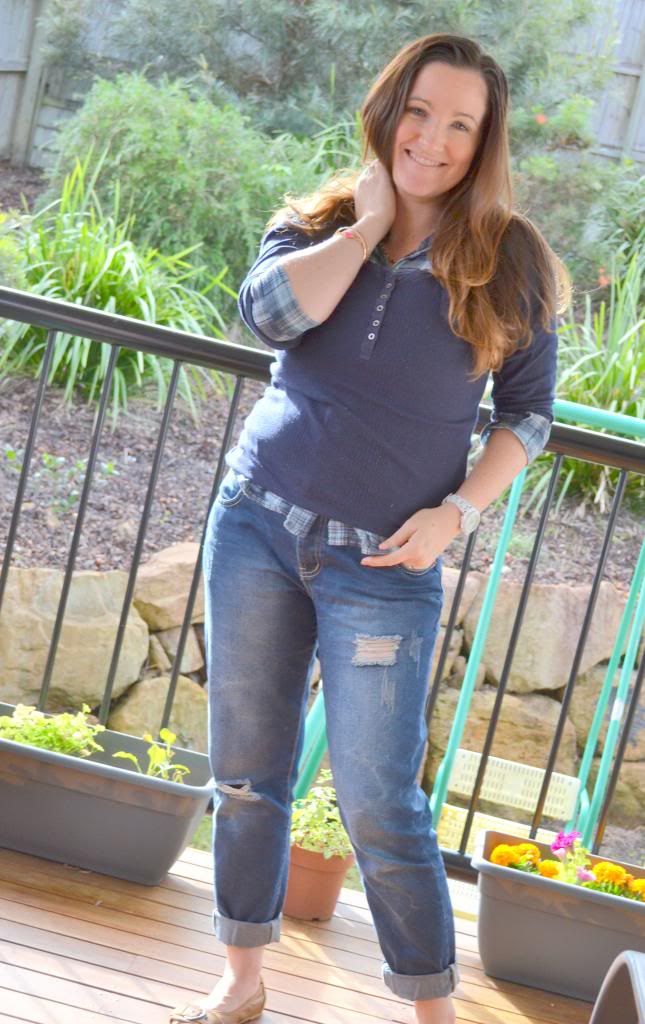 Boyfriend Jeans: Cotton On, Shirt (underneath): Target, Button-up Top and shoes: Big W, Watch: Elite, Bangle: Gift, Bracelet: Sassy Lemonade (more on it another day)
For a long time, I hated the idea of boyfriend jeans. I'm not really sure why, I just did. Then when I had Connor, I wanted some comfy jeans, that I would be comfortable wearing snuggled on the couch with him or heading out. I wanted not to have to change from comfort to fashion if I wanted to duck to the shops or out for a bite to eat.
And you guessed it boyfriend jeans fit the bill perfectly. They are so comfortable. And I feel good in them, so that's really the main thing. They got the Todd seal of approval too, which is also important to me, because lets face it, other than the kids, he sees me the most.
I wore this outfit to go and visit with my sister and her two not so little anymore girls. It was such a great day, the kids all hung out, played and laughed and Connor was never short on snuggles. And I got to talk, drink coffee, eat and just hang out with my big sister. Sounds like an awesome day to me.
With both of us having families and responsibilities and living over an hour away it doesn't happen nearly as often as it should. That actually embarrasses me to write it, because really an hour of so drive is nothing when it comes to family! Wow, wake up call Em! I really want to make a bigger effort to spend more time with my sisters, its so worth it.
Oh and before you go, only a couple of days left in my Starbucks giveaway. You can enter
here
.