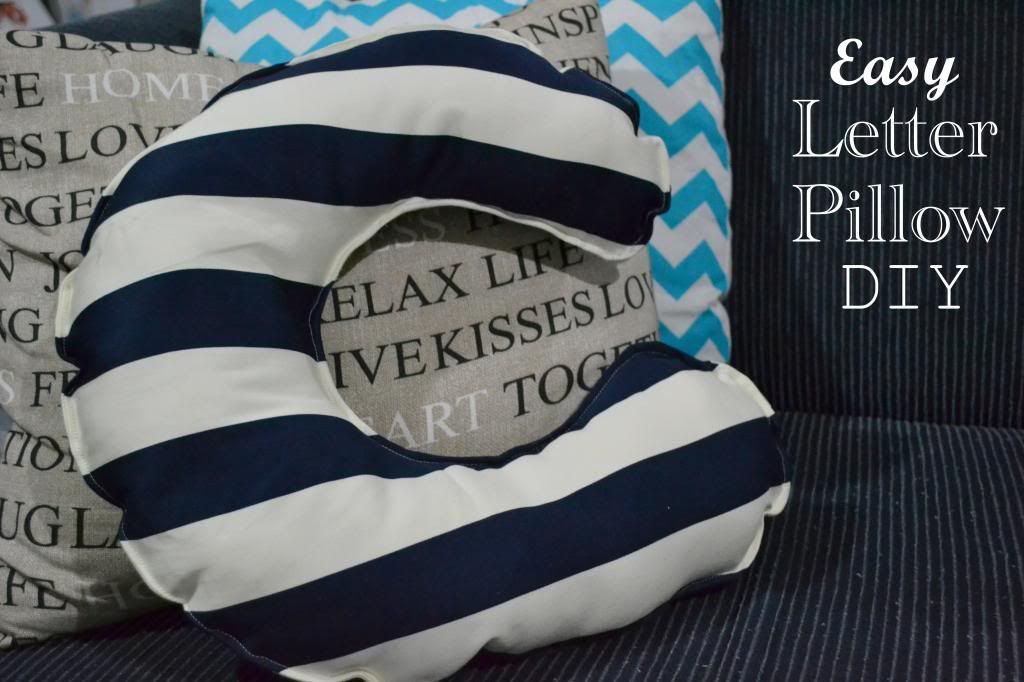 I have wanted a cute little letter C pillow for Connor's room since before he was born.
Yet it has taken me over four months to get my act together and make one. I have had everything on hand and ready to go, but instead I have started a tonne of different projects. Then at 9pm when Todd was on nights I decided it was time. And it took all of 10 minutes. Needless to say I will be making more like it, a M and R are currently having their fabric decided on.
So much fun, and adorable.
All you need is some fabric, scissors, pins, stuffing and a sewing machine.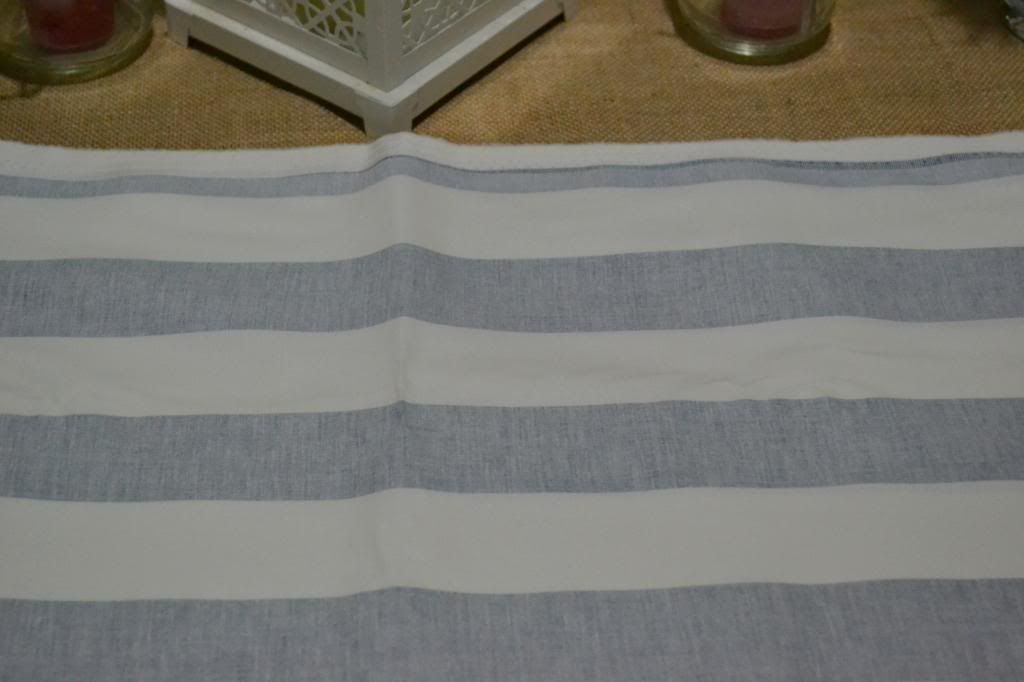 Fold a piece of fabric in half, with the right sides together.
Freehand the chosen letter onto the fabric a good inch larger than you want the finished cushion to be.
Pin around the shape of the letter.
Cut out the letter.
Use a regular straight stitch and sew all the way around the letter leaving and inch and a half opening for turning.
Turn the fabric right side out.
Now stuff the cushion.
Pin together the gap in the fabric that was left for turning so that the edges match.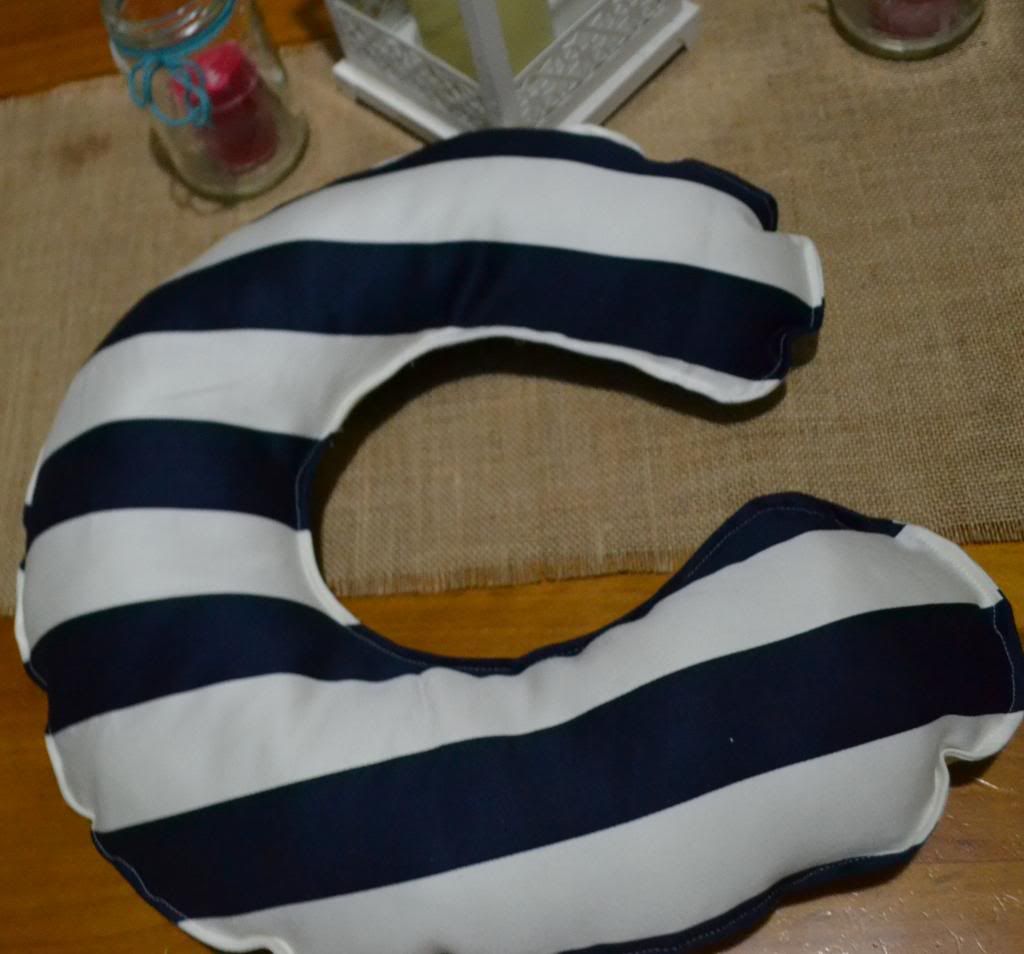 Starting at the pinned point, stitch around the outside of the letter. This is to both close the turning hole and to create a nice neat edge.
And you are done!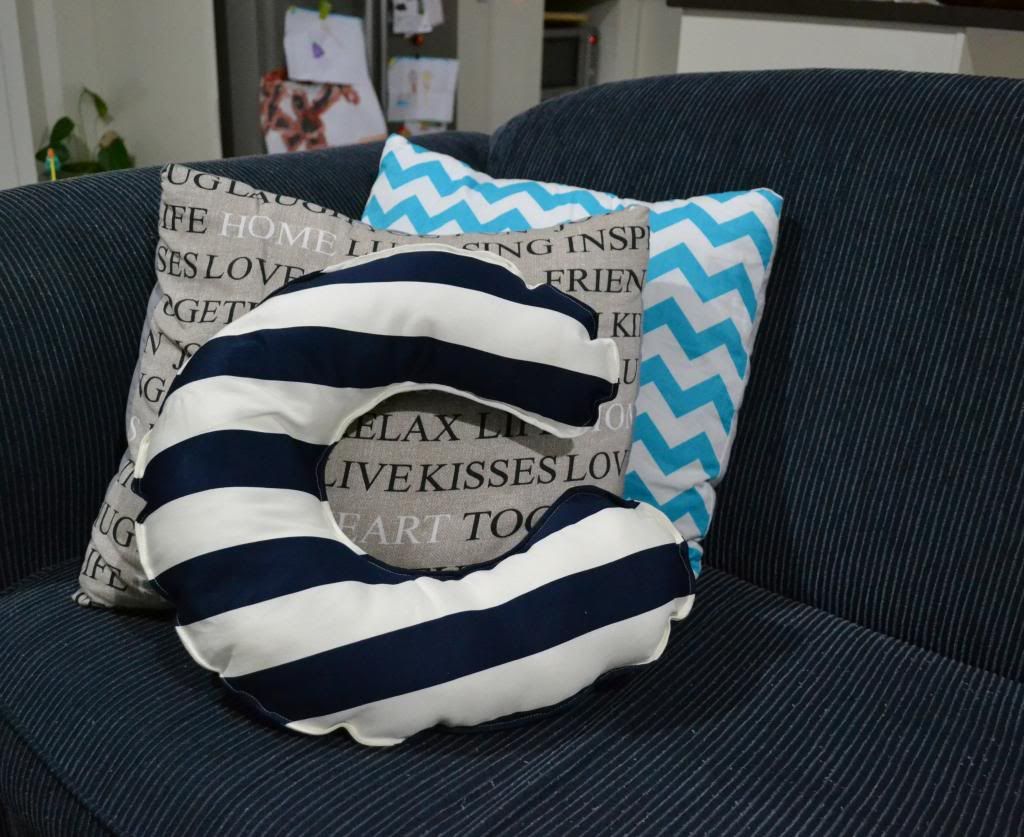 And yep, the C pillow is sitting on our couch, it's a bit of a hit with the littles and keeps making its way back out here. I will take some pictures of it in its real home soon, but taking a few pictures isn't worth waking my sleeping little guy.
Do you love this little pillow as much as I do? Let me know and leave me a link if you make one of your own.