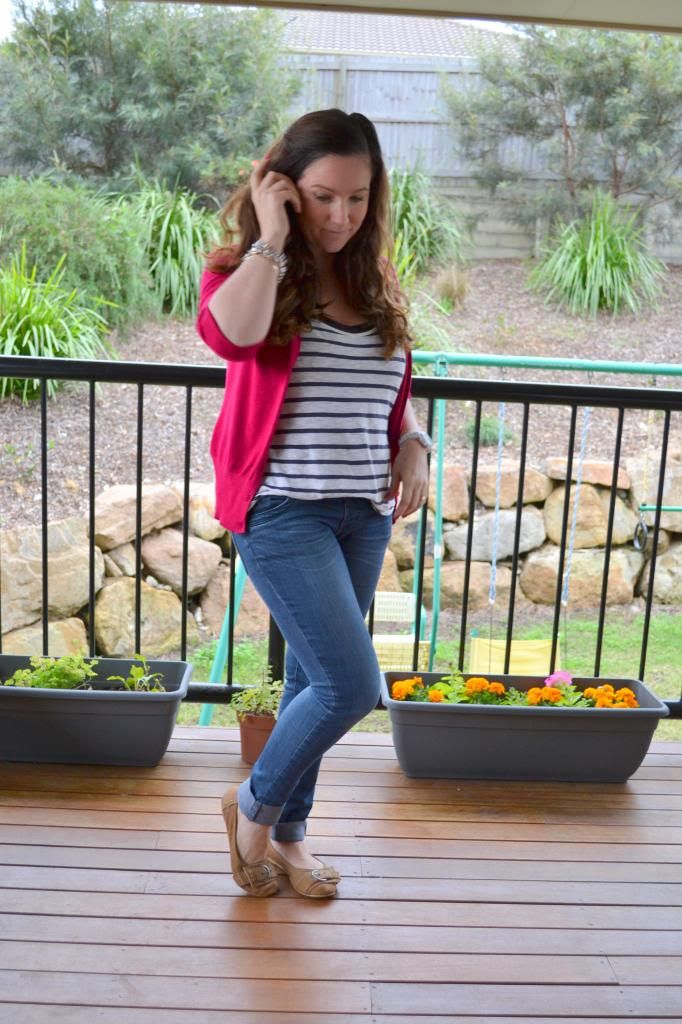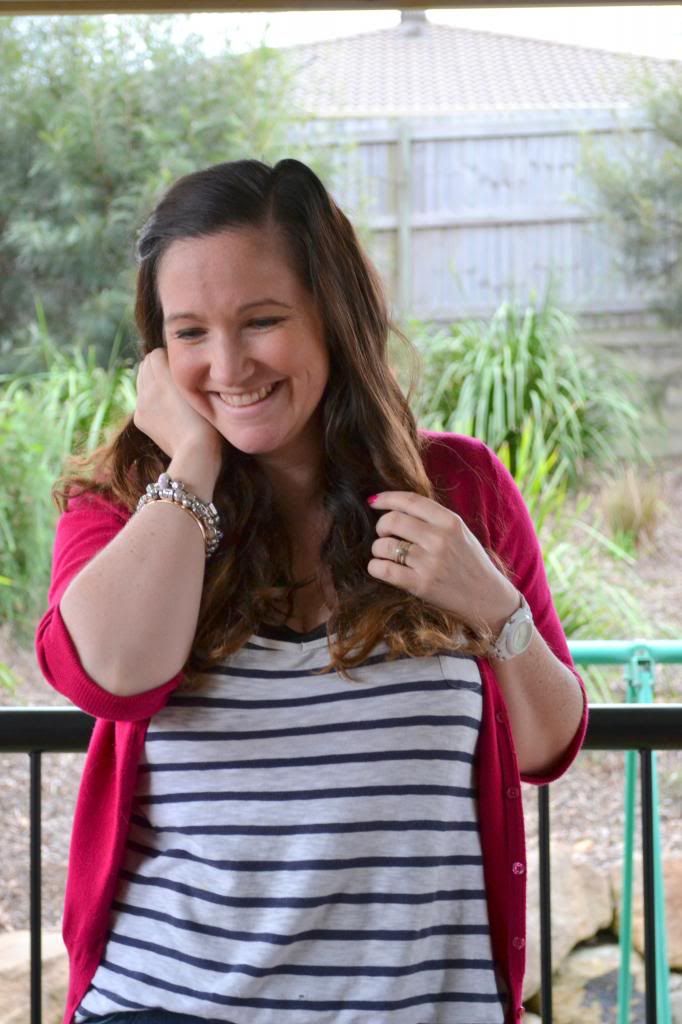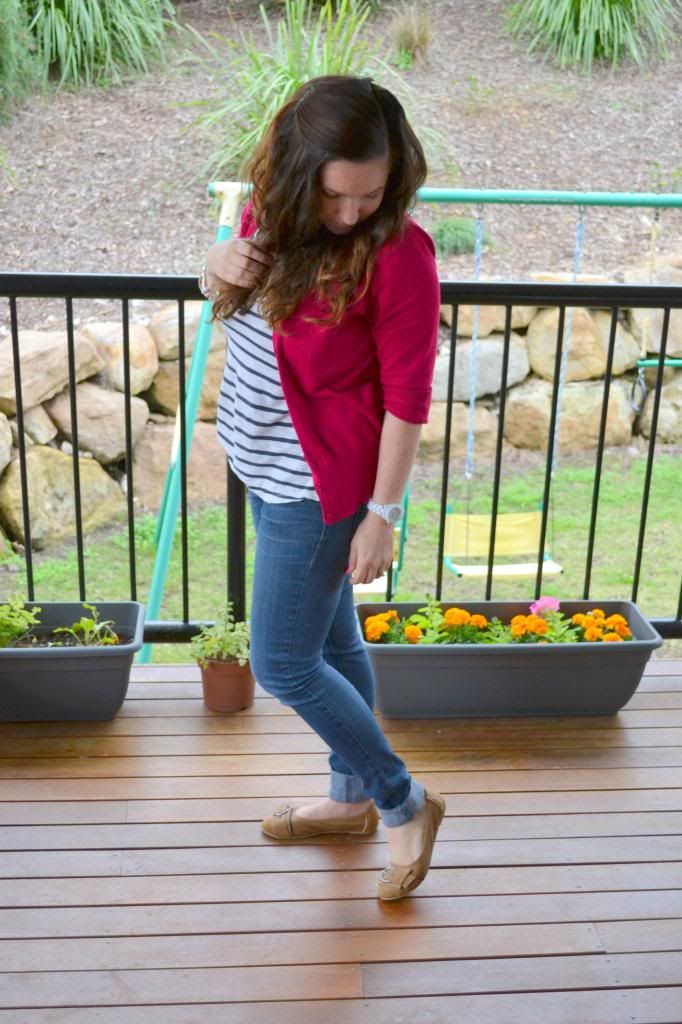 Jeans and undershirt: Target, Striped Top, Cardigan and shoes: Big W
Watch: Elite, Bracelets: Pandora, Bangle: Gift, Nails: Nailed It Decals
I do. I just love the combination of navy and pink. Especially with denim. And throw in some stripes. Sounds heavenly to me! But I probably should also mention that I am easily pleased.
I wore this outfit today for a day out with Todd and Connor. The two big ones were at school and preschool and Todd had the day off work, so we savored an unexpected day together. It was lovely. Sometimes in among the three kids you can forget what it's like to finish a sentence without interruption of some kind. but today Connor was a gem and pretty much just slept in his pram while we were out. We got to talk about everything and nothing and do it uninterrupted. And we got to eat our food ourselves, without any littles asking for a taste. Like I said I am easily pleased.
We also took the opportunity to finish off the shopping for Ryan's birthday. It's 11 days away, and coming fast! And boy is he excited. When we told him this afternoon that his presents are hidden up top in our wardrobe, he was literally jumping up and down. So very precious. I can't wait for my gorgeous little man to have his special day. I may need to lay down when it hits me that he's 5 though. You have been forewarned.