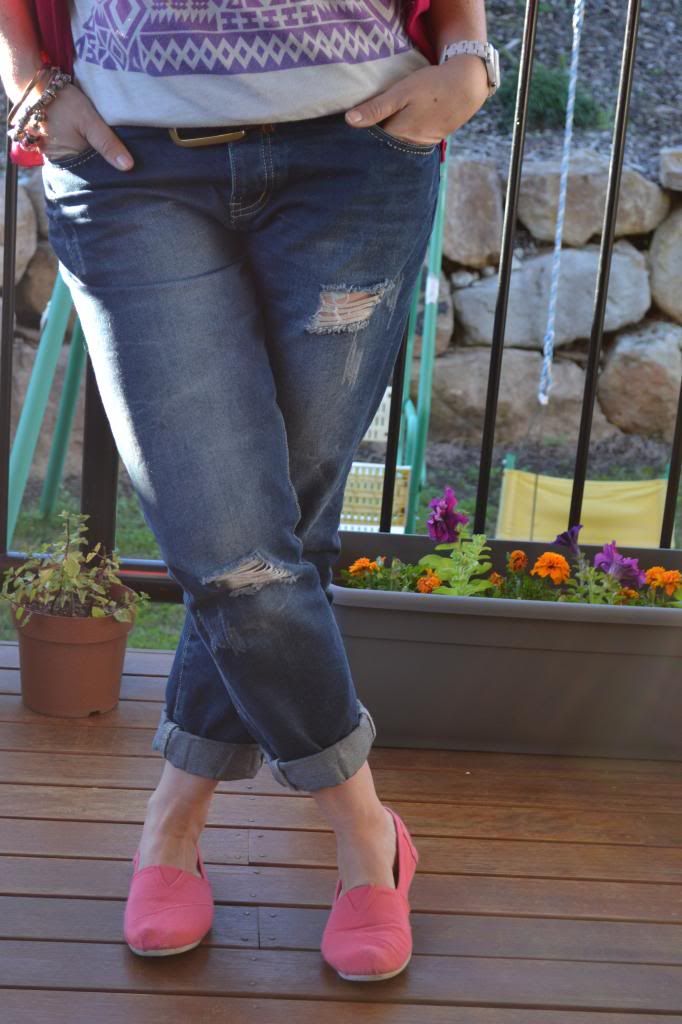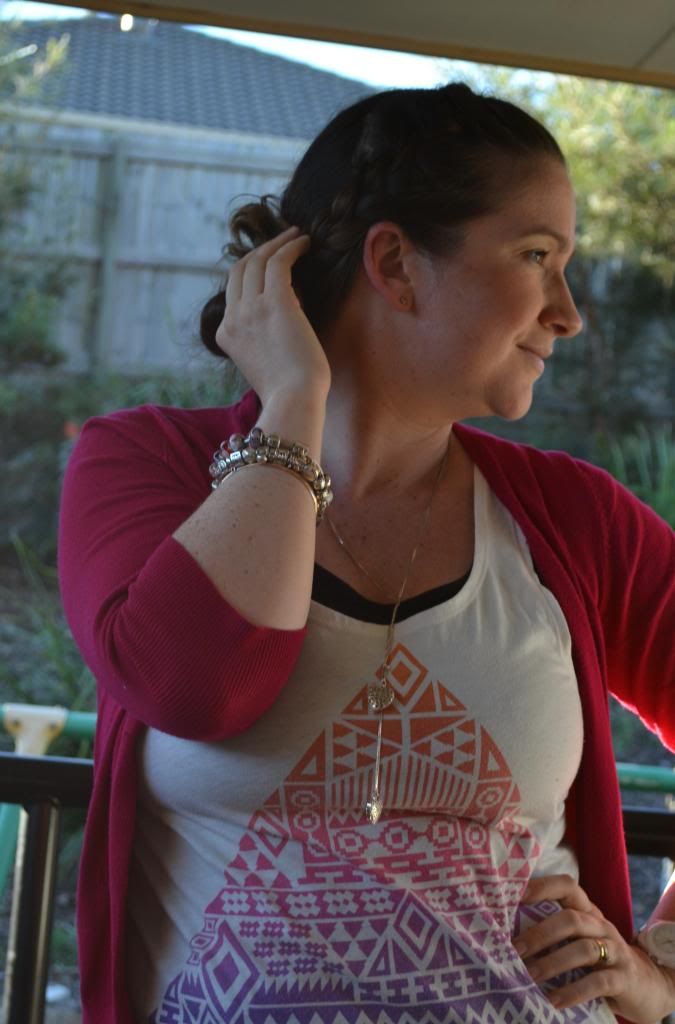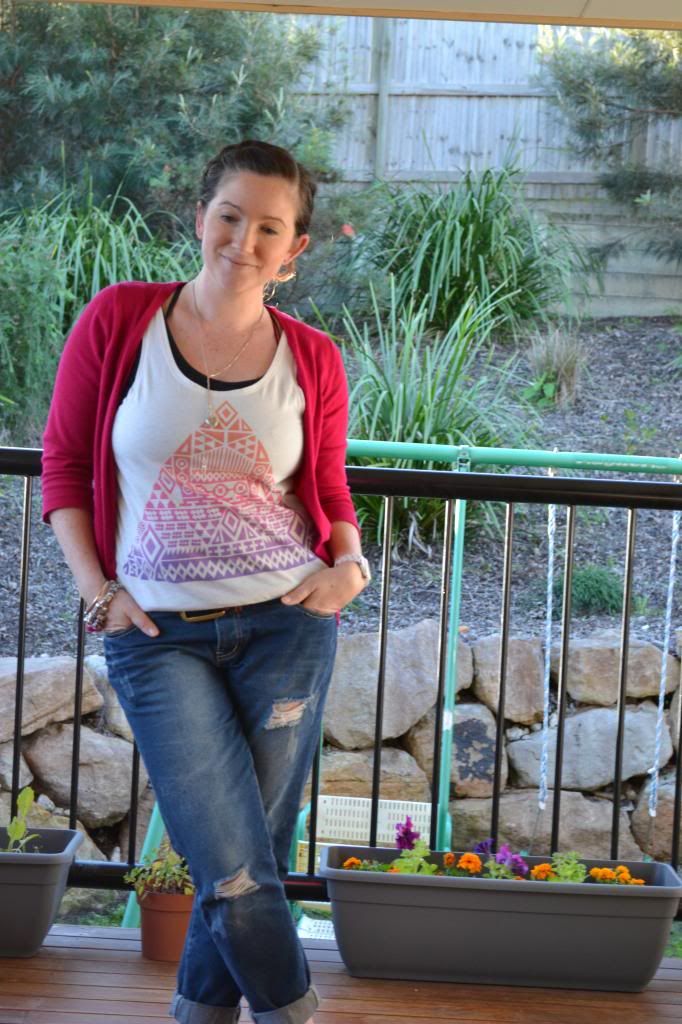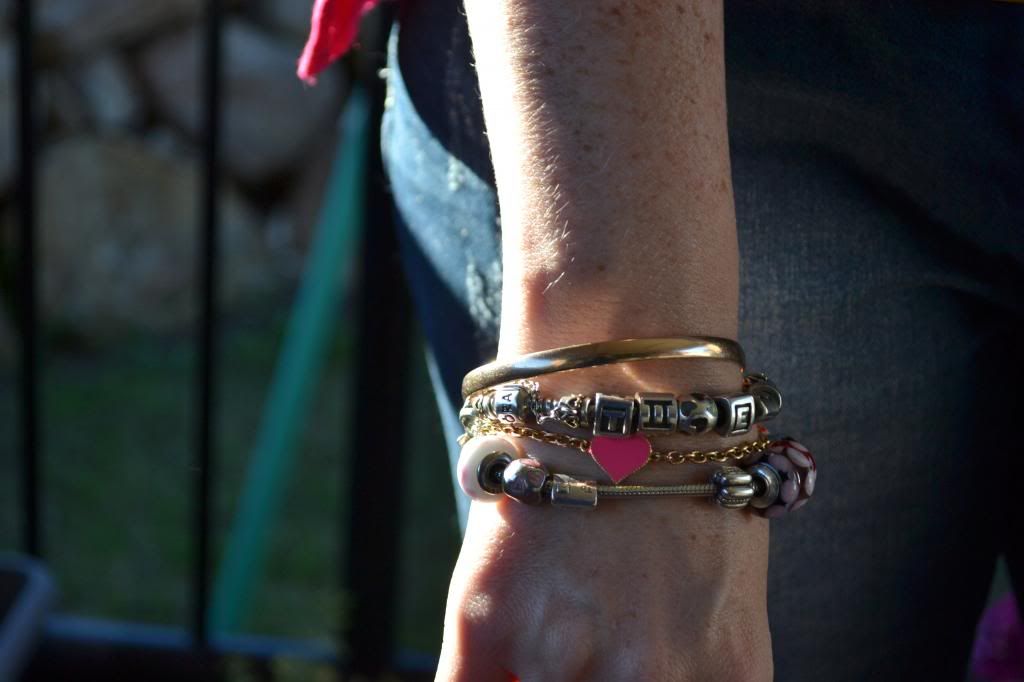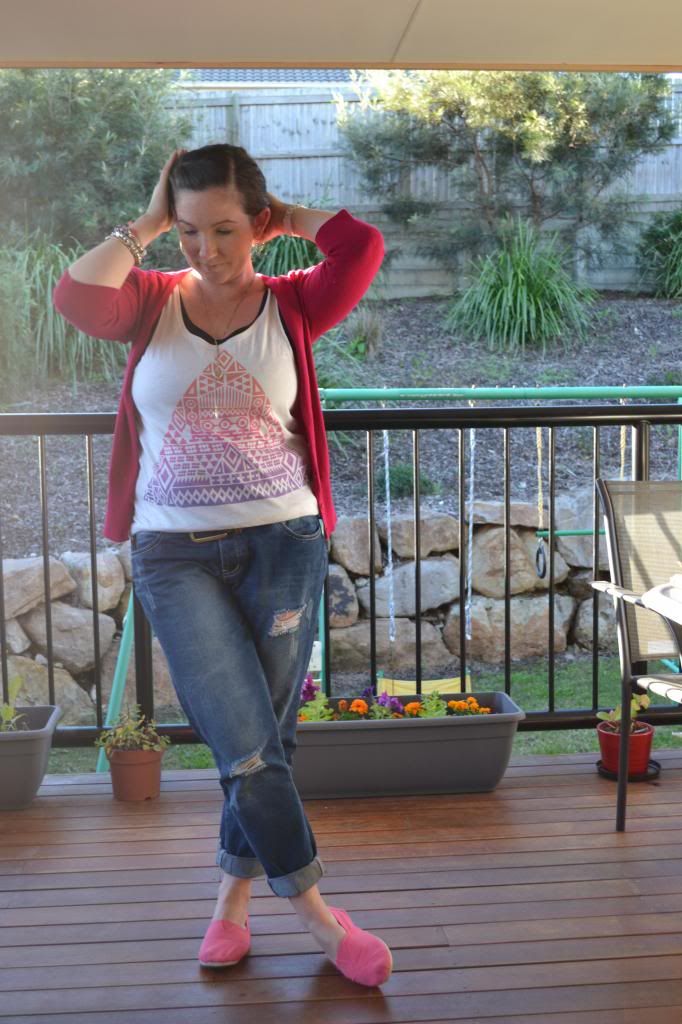 Boyfriend jeans: Cotton On, Undershirt: Target, Tank: Jay Jays, Cardigan and shoes: Big W, Belt: Sportsgirl,
Sometimes adding a little pattern to your daily uniform is just what you need to break the monotony of running errands. And nothing brightens up the trip to the grocery store on a chilly winters day than bright summery colours. While we are talking groceries, I just need to say that I have done mine alone during the day for the last three weeks. And I have enjoyed it so much! Next week Todd will be back to working day shift and I will be back to my normal routine. I am really going to miss my little shopping break, even if it has just been for food.
And don't you think that my gorgeous
Sassy Lemonade bracelet
goes perfectly. I just love it to bits. And a little hint, I may just be giving away one as part of my Birthday Favorite Things Giveaway. Psst, I am!
Want to be a part of my awesome giveaway coming in August? Email me on emy1811@live.com.au with the subject Birthday Favorite Things. I would love to have you on board!