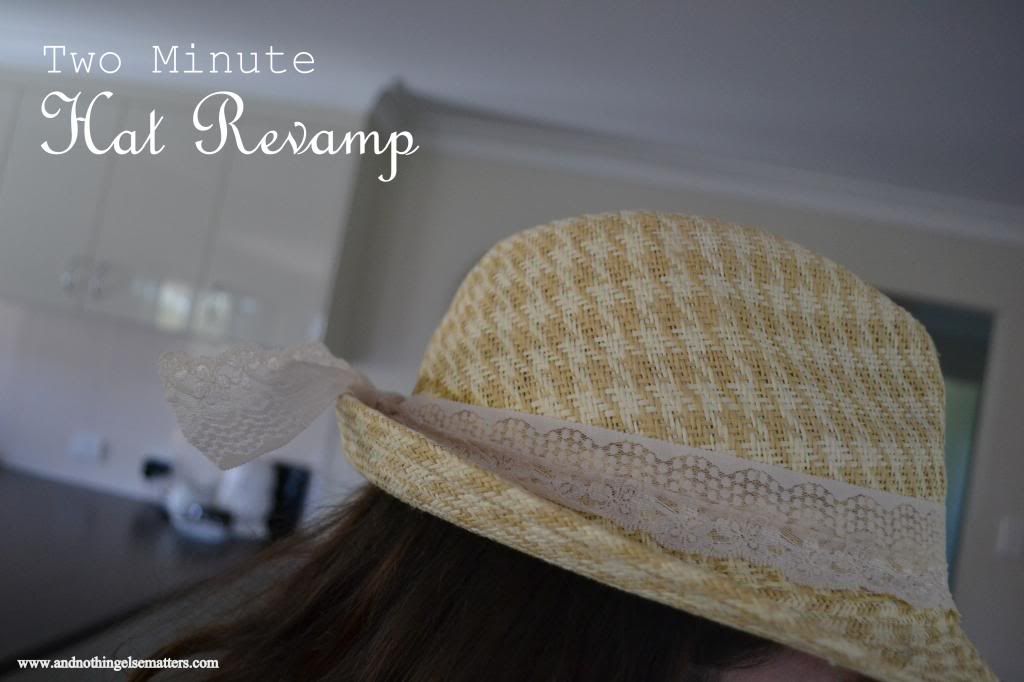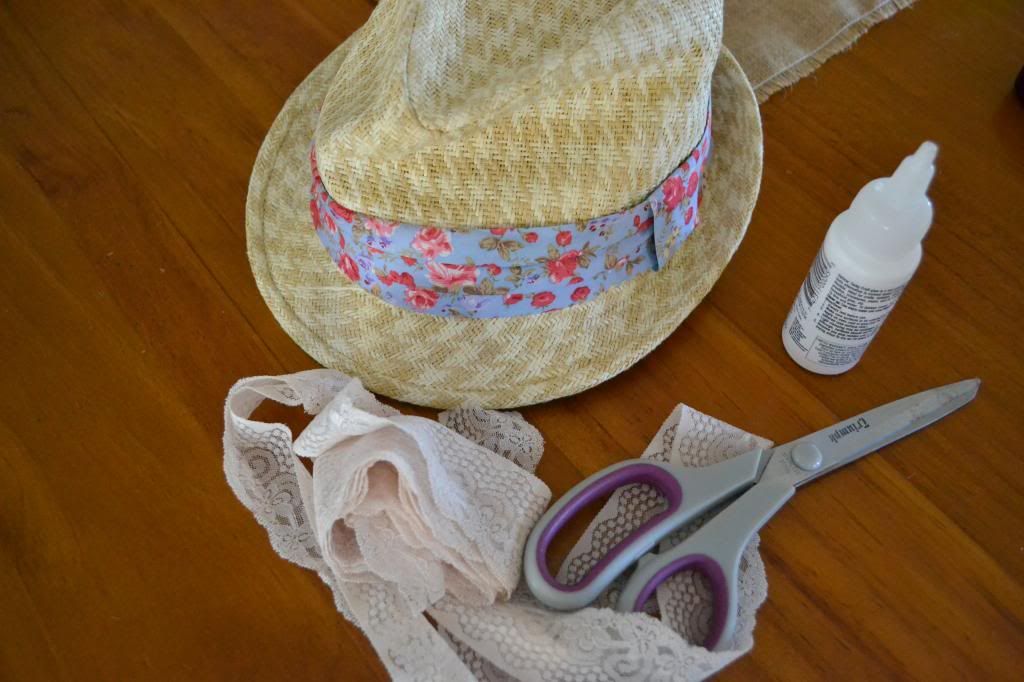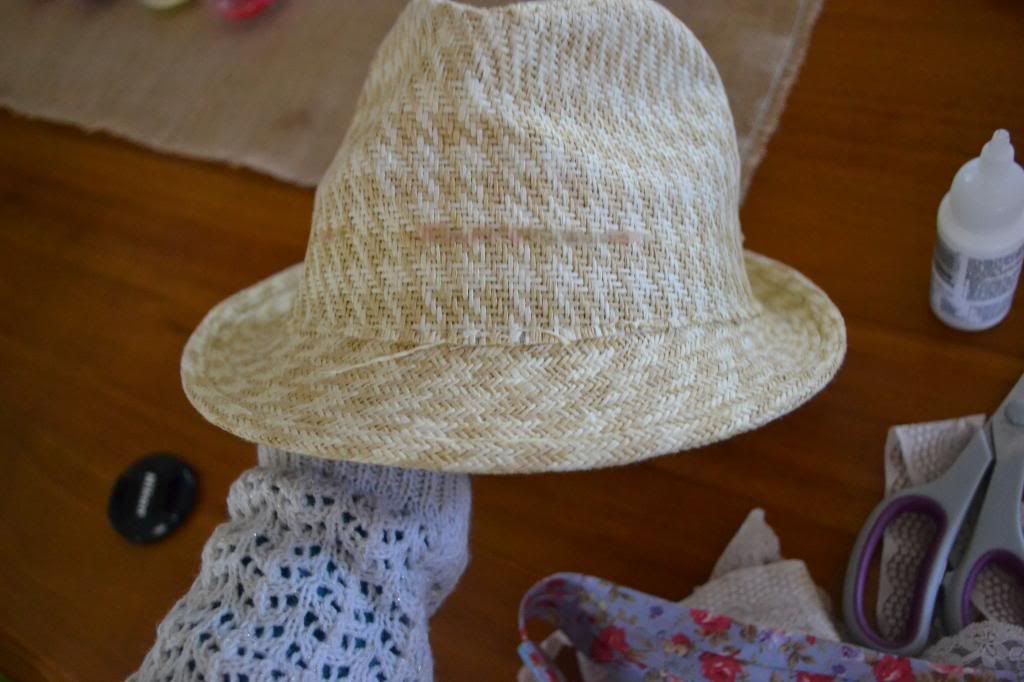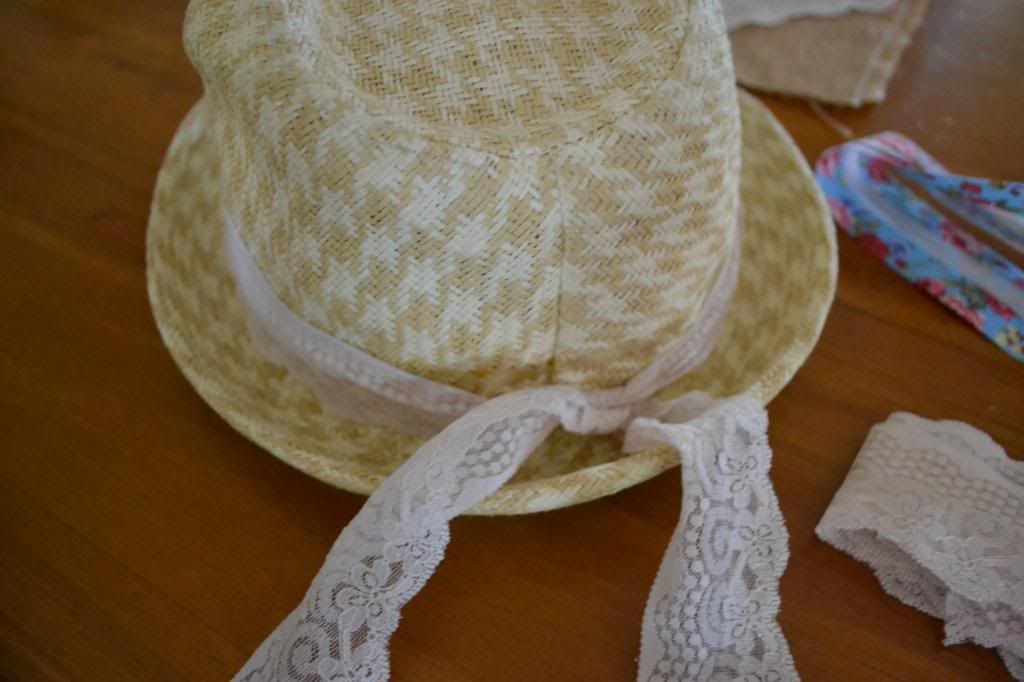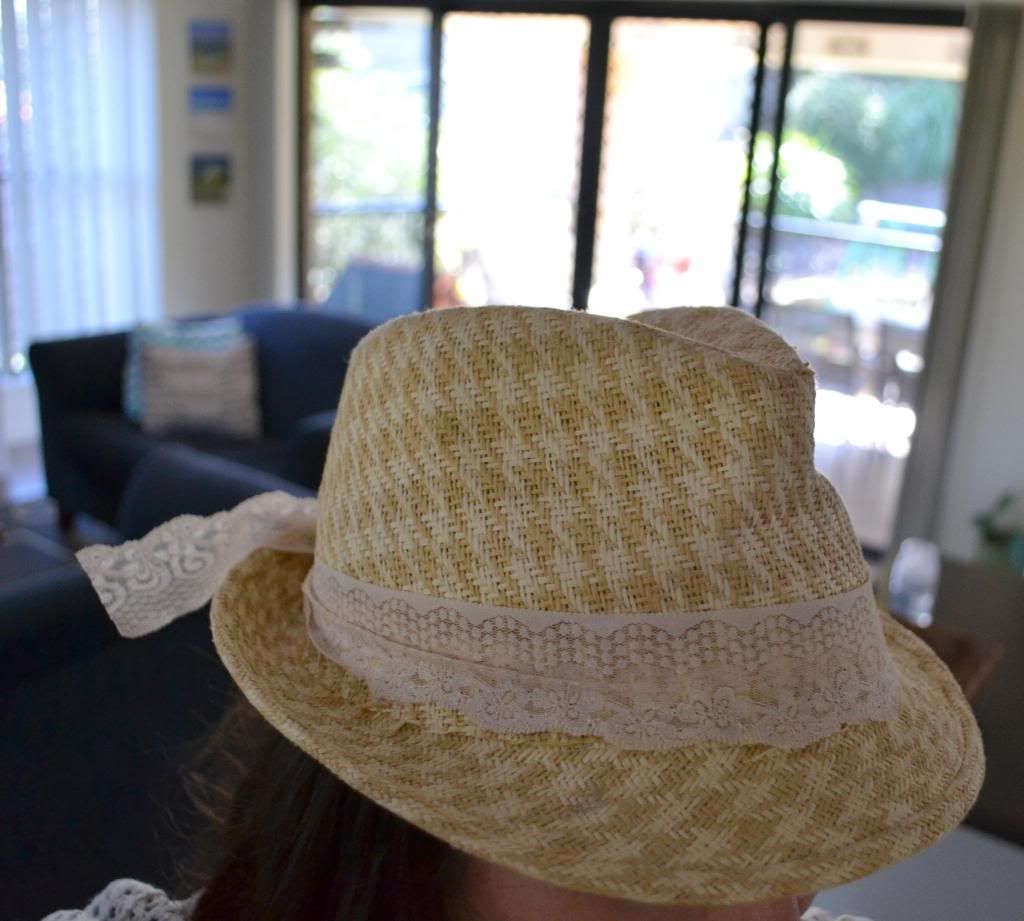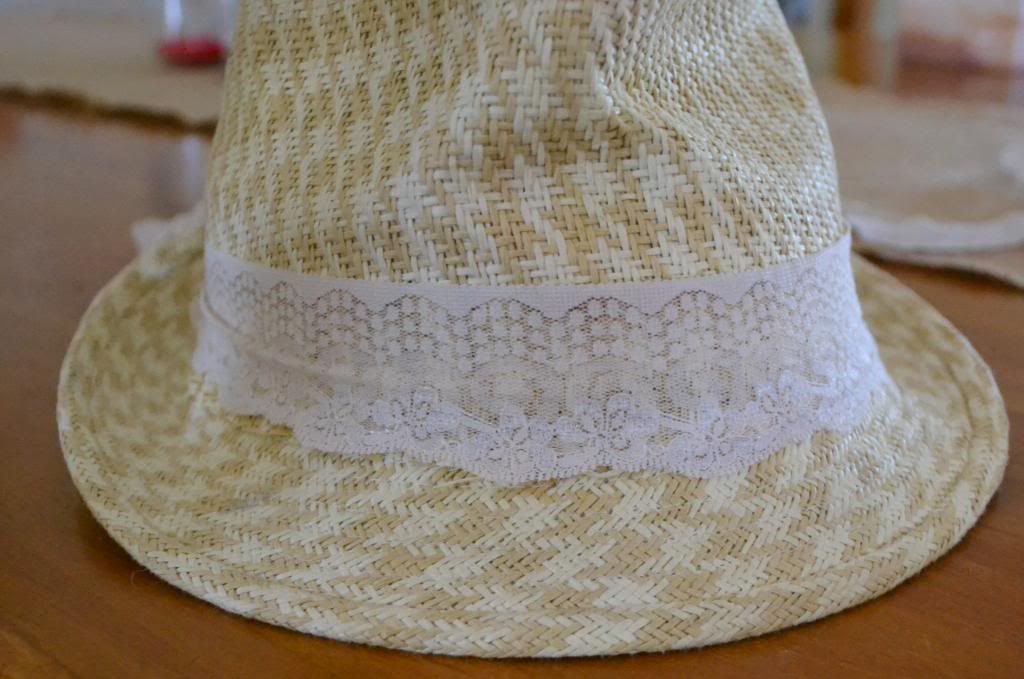 I have had this hat for years and while I love it, the floral band made it hard to wear with different outfits. Being crazy and a little lazy I went looking for a new one with a different band. I found one I liked with a lace band for $30. Then it hit me. Why not just put a new band on the one I had already.
Here's what you do:
Gently remove current band. They are usually just attached with a little glue. Usually all it takes is a finger run around underneath the fabric.
Choose new band. Add a little craft glue to the front of the hat where the band will go. Wrap the band fabric around the hat and knot it at the back. You can then trim the fabric however you choose.
It took all of two minutes and was beyond easy. And the best part? I can so easily changed the band whenever I want now. I am thinking a navy for summer to co-ordinate with my swimsuit.