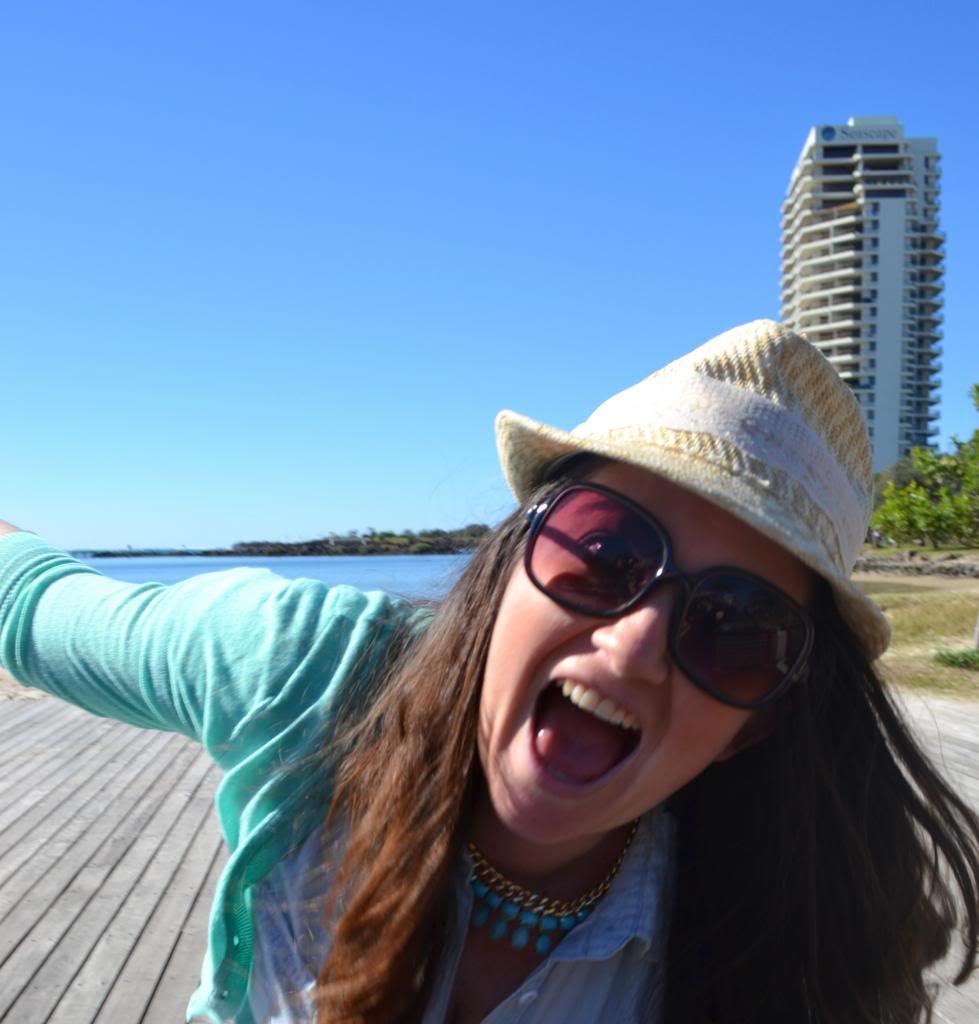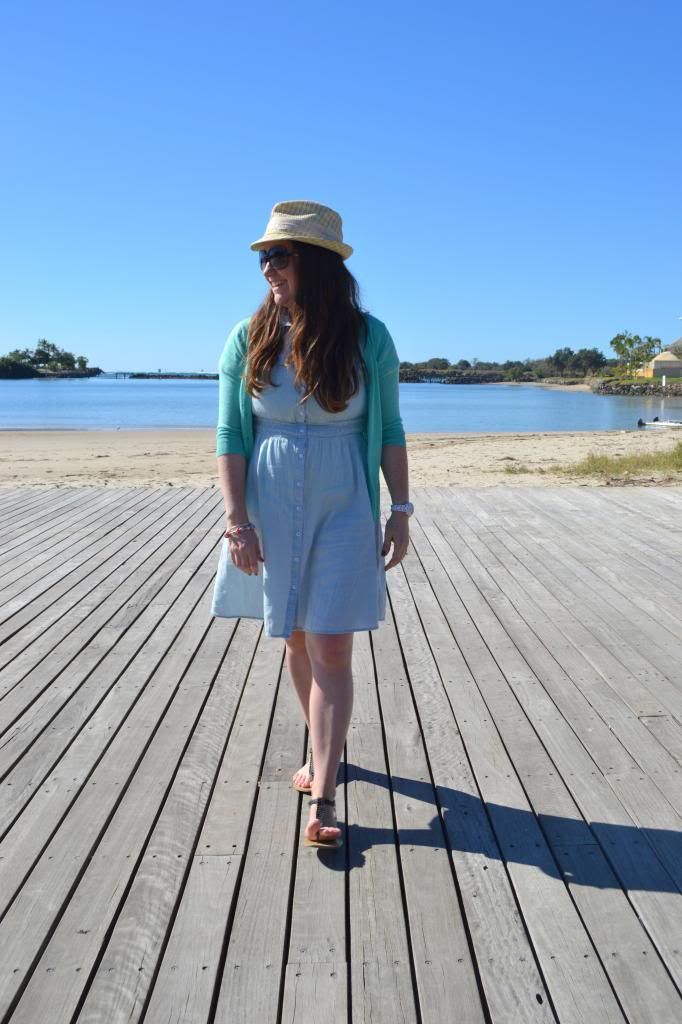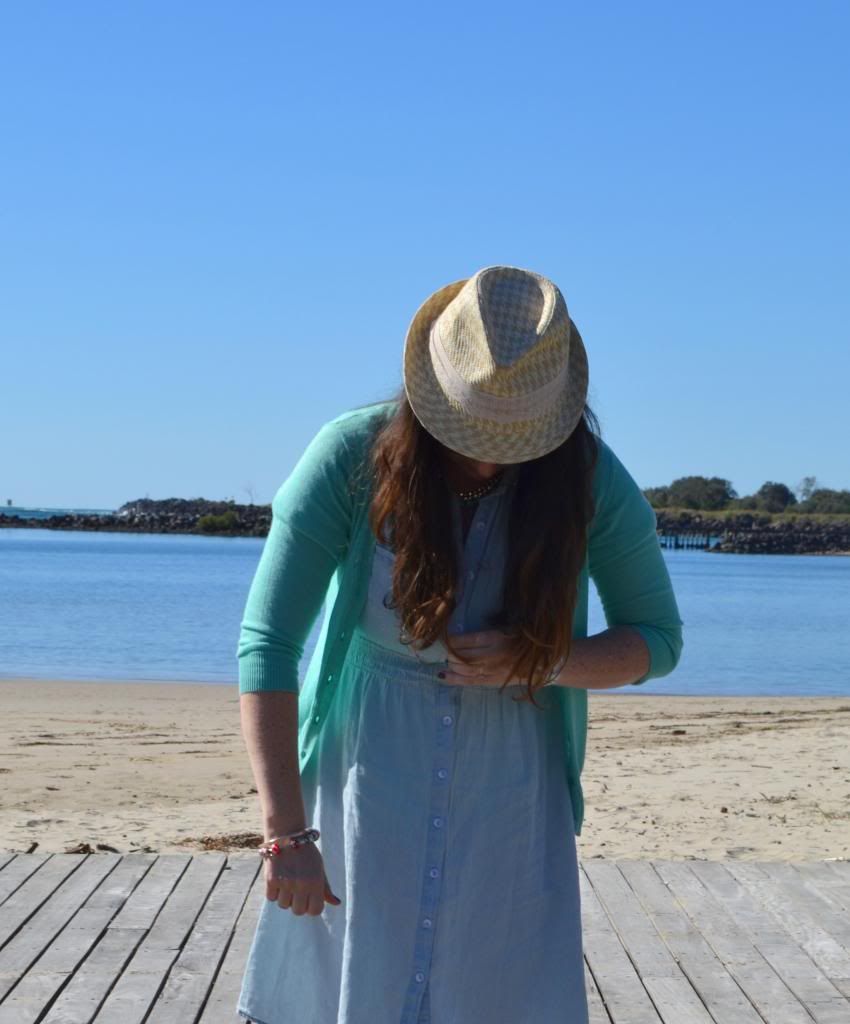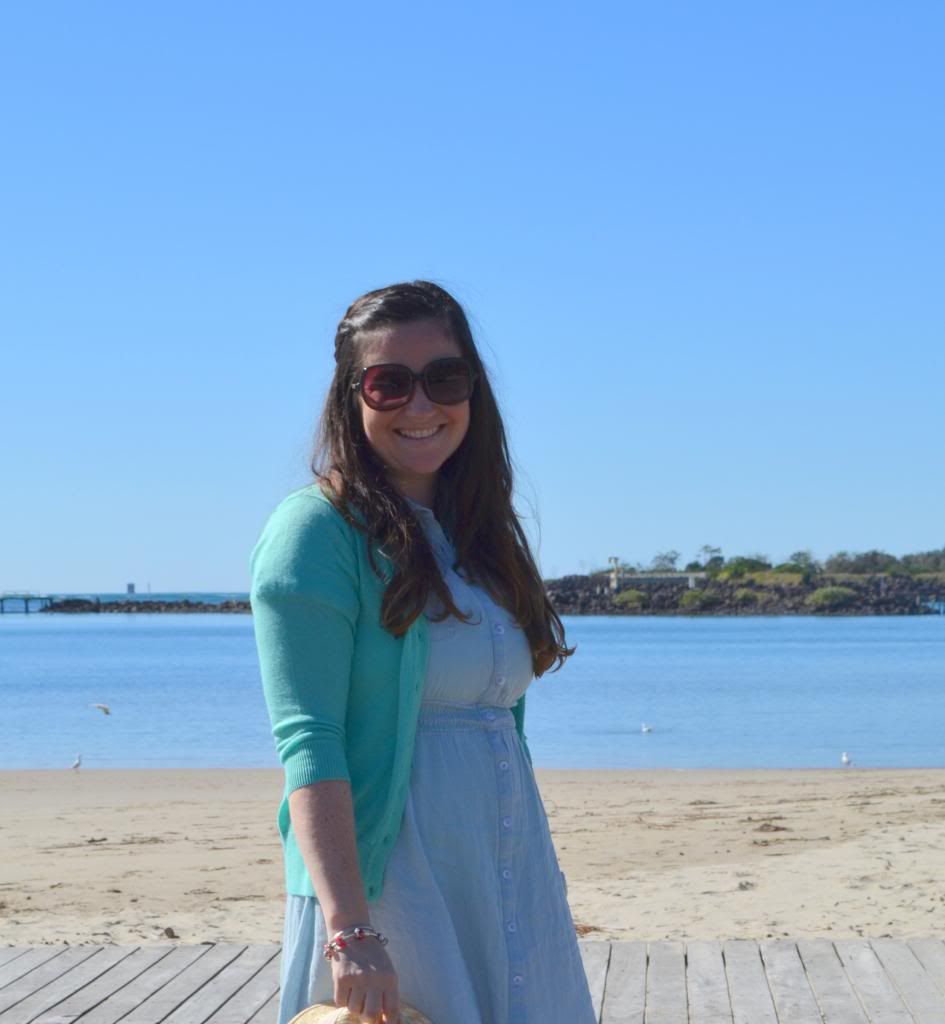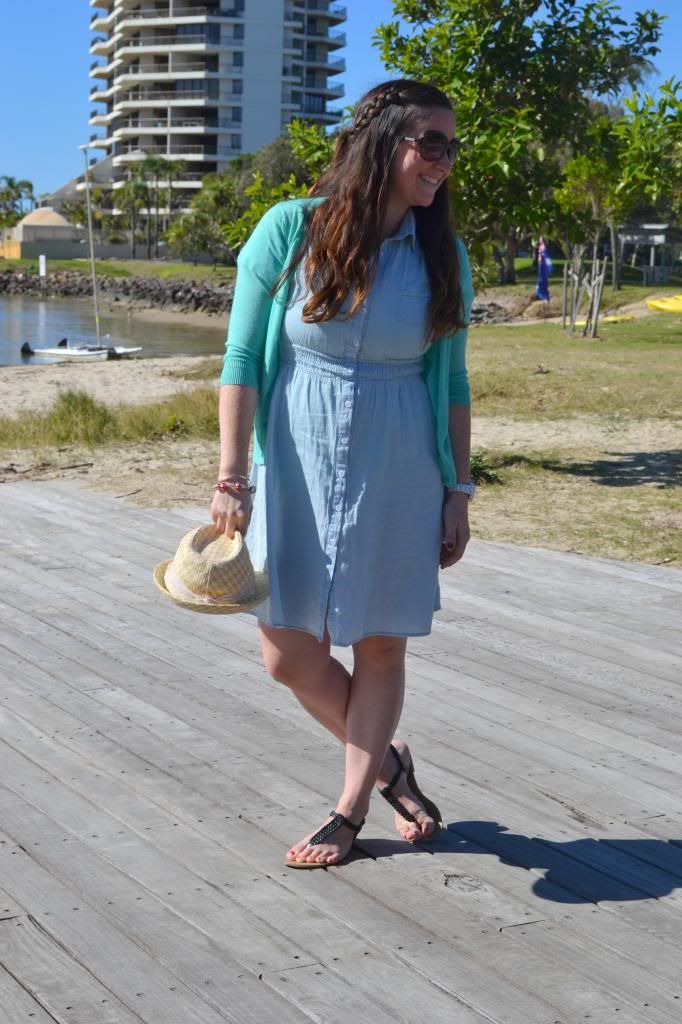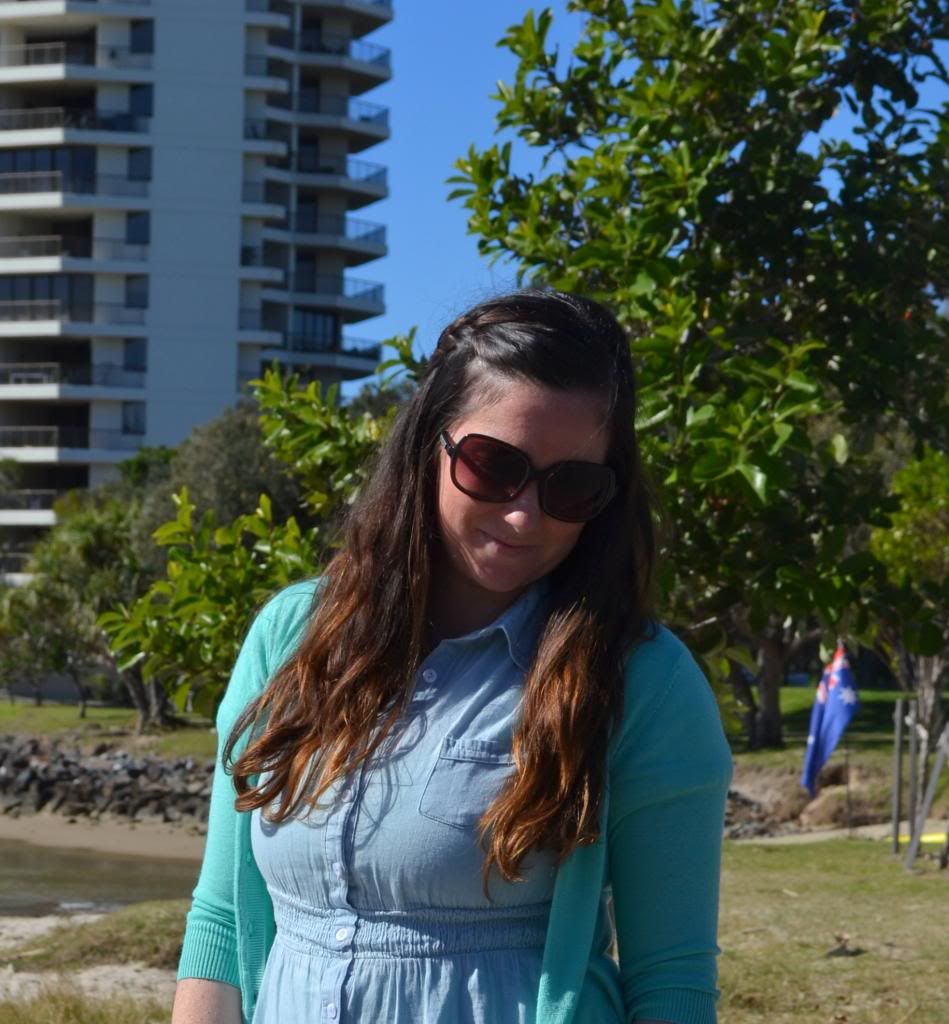 Dress, cardigan, necklace and sunglasses: Big W, Sandals: K Mart, Hat: City Beach, Bracelet: Pandora, Watch: Elite
If you told me even a month ago that I would be wearing a chambray dress, I would have laughed at you. Yet here I am wearing and completely in love with one.
It is the softest most comfortable dress. Right now I'm wearing it with cardigans, but I can tell you it's going to be a staple in my wardrobe come summer on its own. I literally have to fight the urge to wear it everyday. And I have to say it feels so good to be in a dress again, I love my jeans for sure, but nothing beats a dress to make me feel young at heart.
Special thanks to Todd for taking pictures yet again for me, with lots of people walking on by on a busy weekend. We got a lot of looks that's for sure, ah the life of a blogger.
Do you have a chambray dress? How do you wear yours?