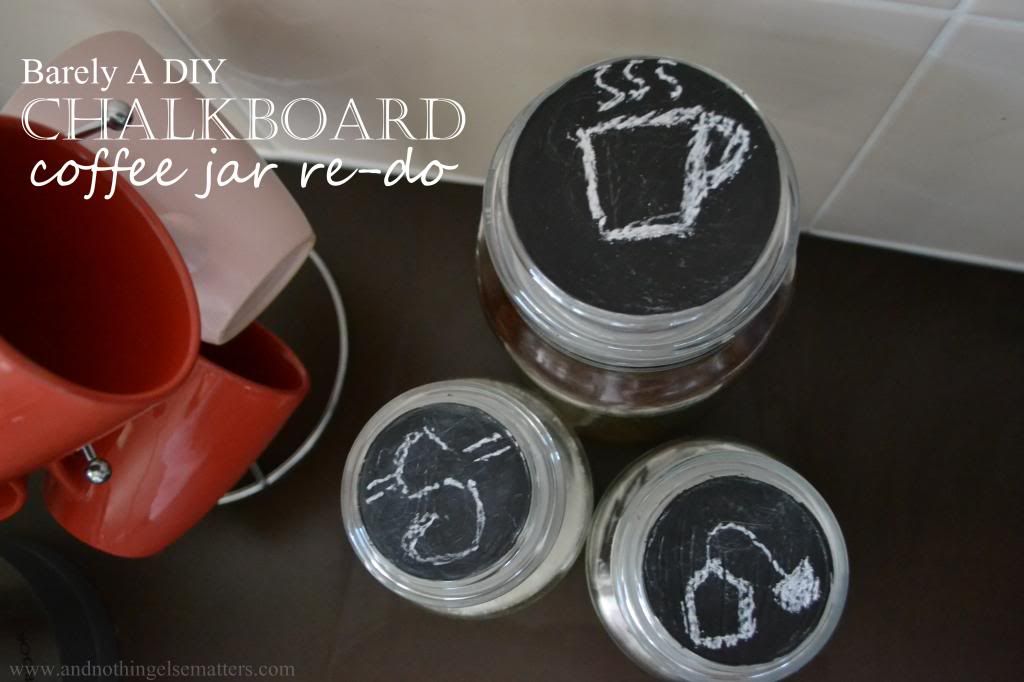 When I first started this blog I
'decorated' my coffee / tea / sugar jars.
And they have stayed that way for the last couple of years. I was getting bored with them and they just didn't seem to fit in my kitchen anymore. So I mixed things up a little with a simple DIY.
Blah, how boring were they?! At the time I loved them though.
I removed the previous decorations and gave the jars a good wash. I broke one in the process so I replaced it with an even bigger jar which I am using for coffee which is what we go through the most.
Then I grabbed some chalkboard paint. Seriously every home needs this paint. You can use it for so many different things. Plus its fun. And kids love chalk. It all adds up to a winner in my books. I simply painted the top of each jar. Once dried I had fun drawing pictures. My drawing efforts leave a lot to be desired, but hey they still look cute!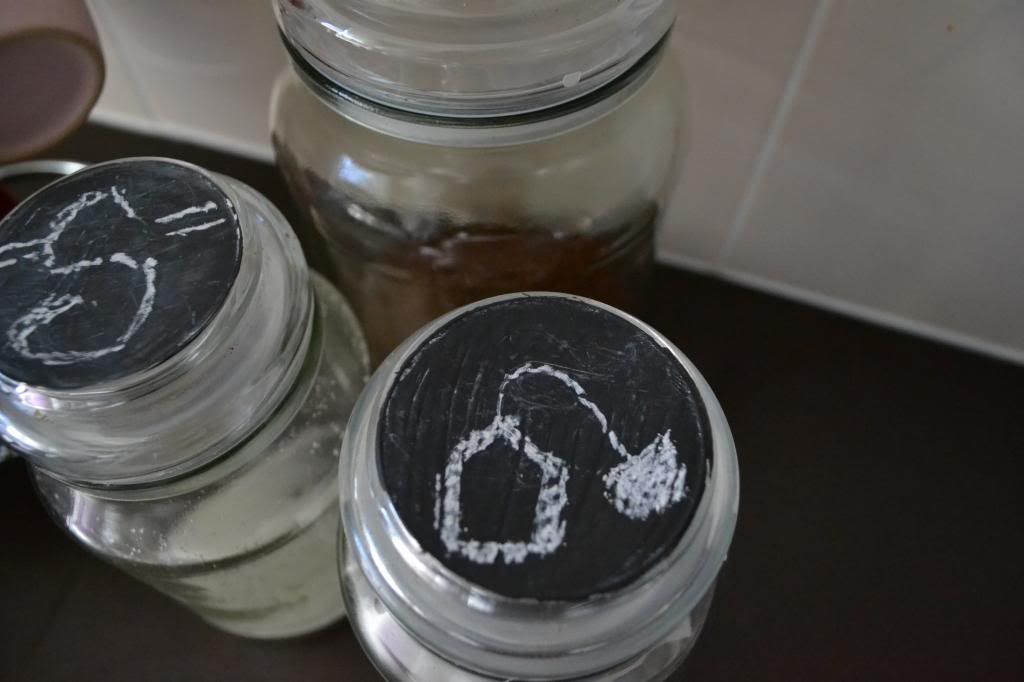 Simple.
Effective.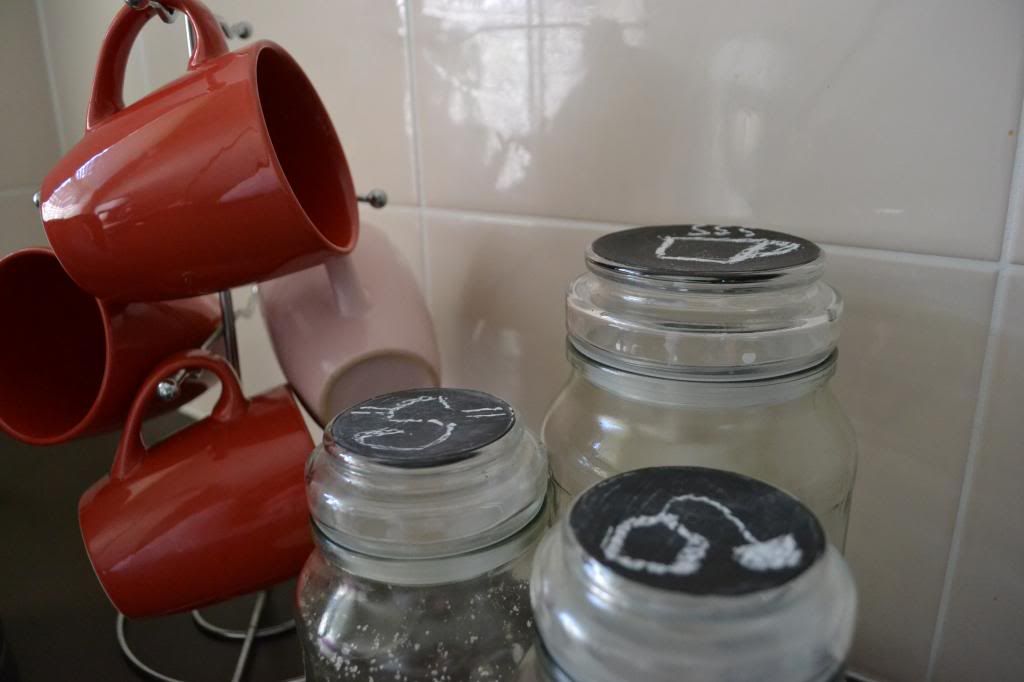 And fun.