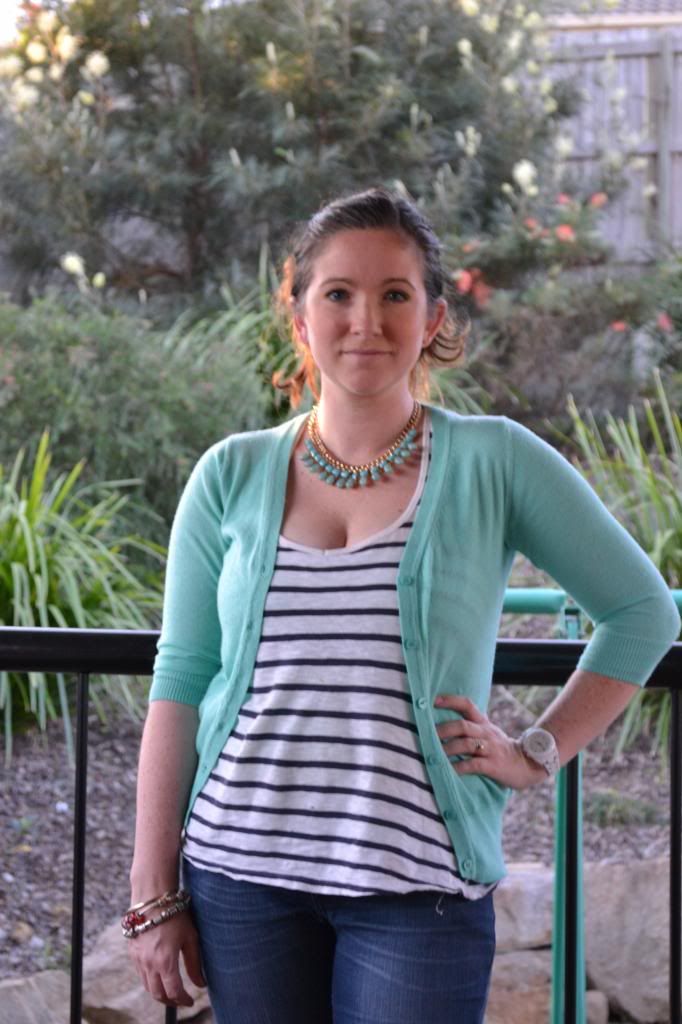 On Wednesday Todd and I took advantage of only having one little with us and hit up Ikea. Now before I continue, I've got to admit that I don't do well at Ikea. It's so busy and with the only way out being all the way through everything. You can't just run in and out. I start to feel a little trapped and hanging to get out into the open space outside again. It just feels like a big maze. Plus Todd's not such a fan, I basically bribe him with the dollar hotdogs.
But I had spotted a few things online that I really wanted to see in person before I made up my mind about some DIY and decorating projects that we are working on. And let's face it, I was pretty keen for the dollar hot dogs too!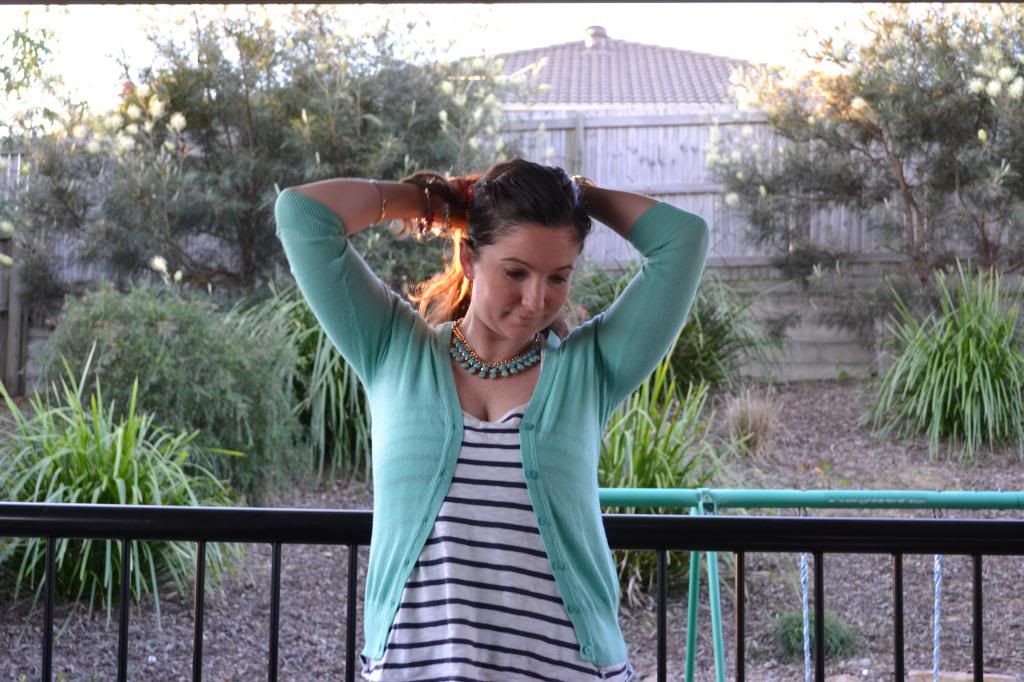 Jeans - Target, Top, Cardigan and necklace -Big W, Sandals - Mooloola
It was fun. Half the store was blocked off as they were setting up new displays, which only added tothat awesome trapped feeling, and meant some stock was nowhere to be seen. We had some hits and some misses, but we have made some fun plans which will see us heading back there in the next couple of weeks. Can't wait to share with you what's on my list of lust-haves and what we have in the works soon!
Do you love or loathe Ikea?