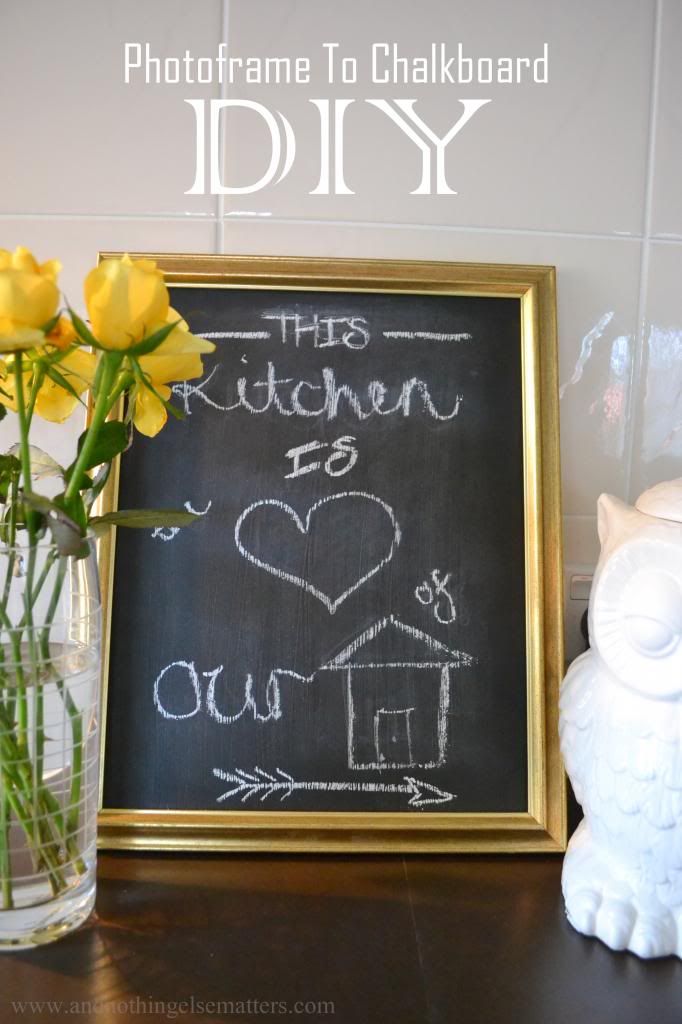 I have been wanting a chalkboard to put in my kitchen forever. But I have never liked the ones I found at the shops. The other day I was going through some old photoframes that I had stashed away in the back of a closet, and I found this great gold frame that I forgot I even had. I knew straight away that it would be perfect for my chalkboard.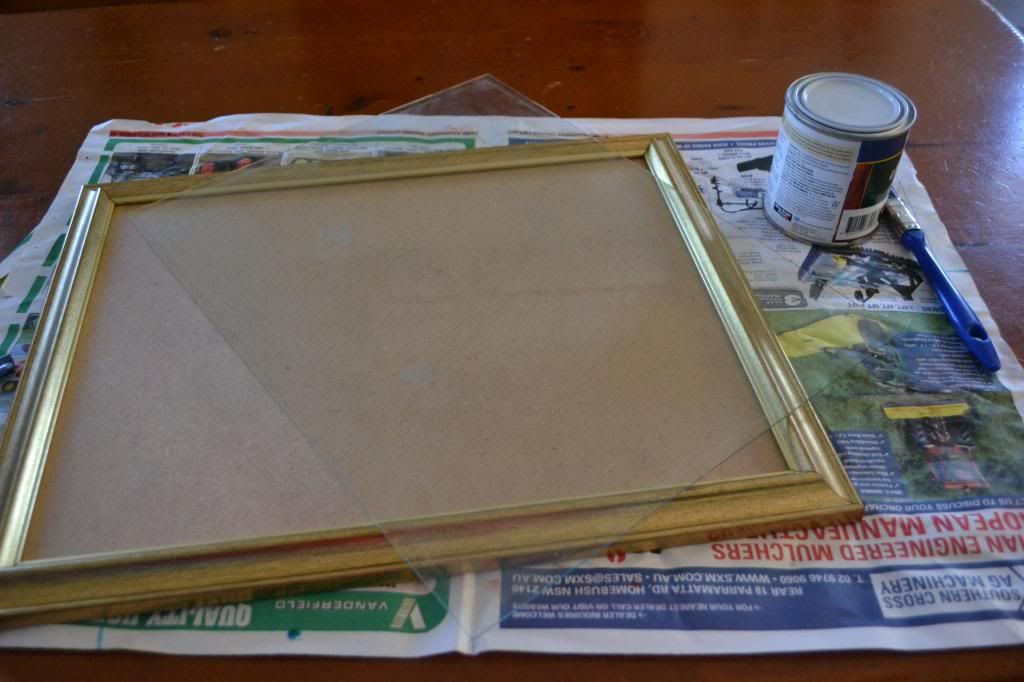 Now this process is beyond simple. Anyone can do it.

First you take the back off the frame and remove the glass. Then simply paint on a couple of coats of chalkboard paint.

Use chalk to cover the entire surface and then wipe off.

And you are done.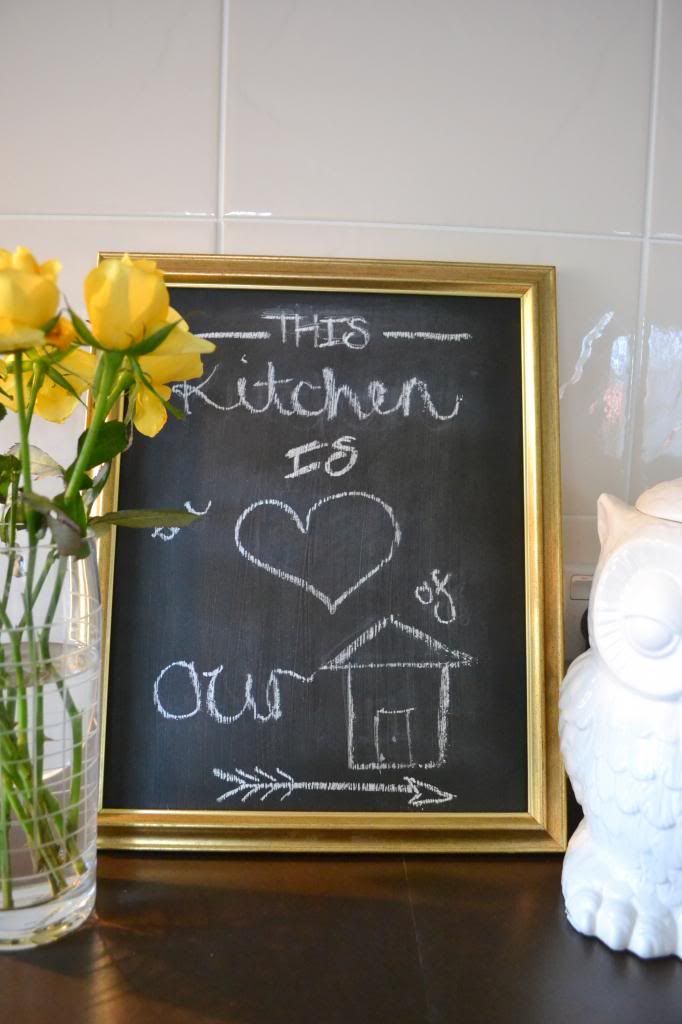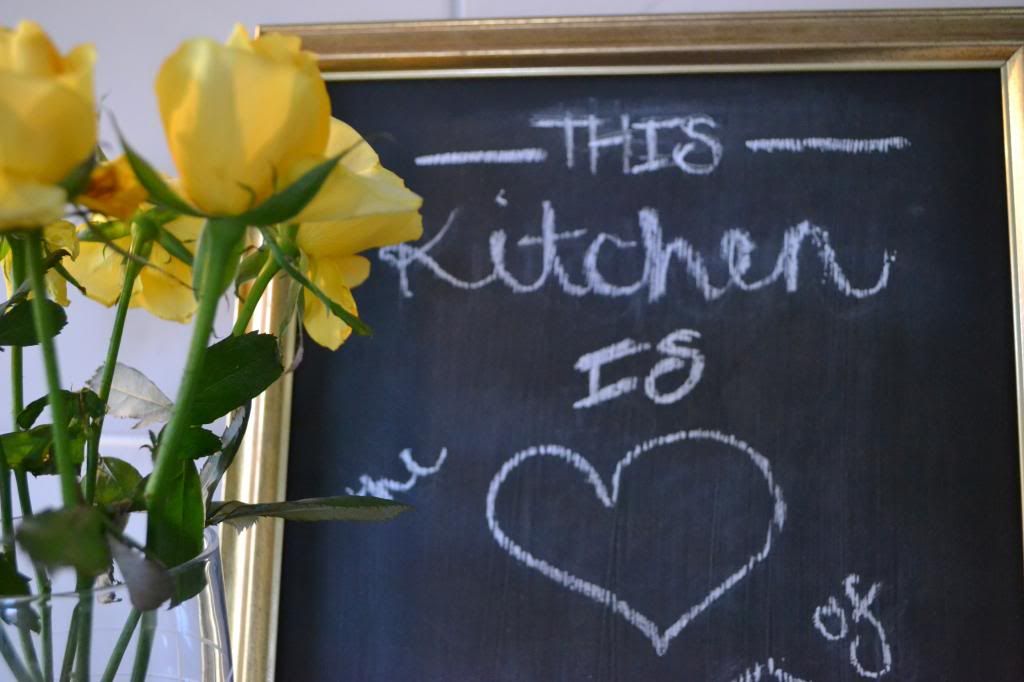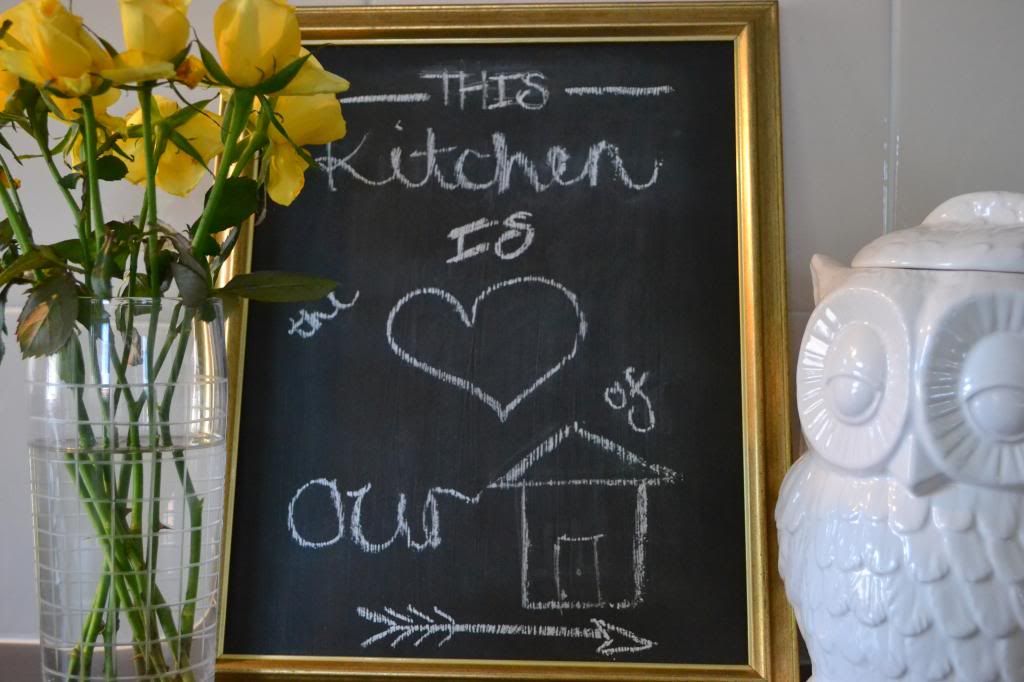 Now my chalk skills need a fair bit of work, but its a lot of fun. I can change the message anytime I like. I even used it in my father's day photo gift for Todd. So its versatile too. Next on my list to purchase is chalk pens so I can get practising and make it super pretty.
Do you have an old photoframe laying around the house that you can turn into a chalkboard?
Want to see another chalkboard paint project? Click
here
.